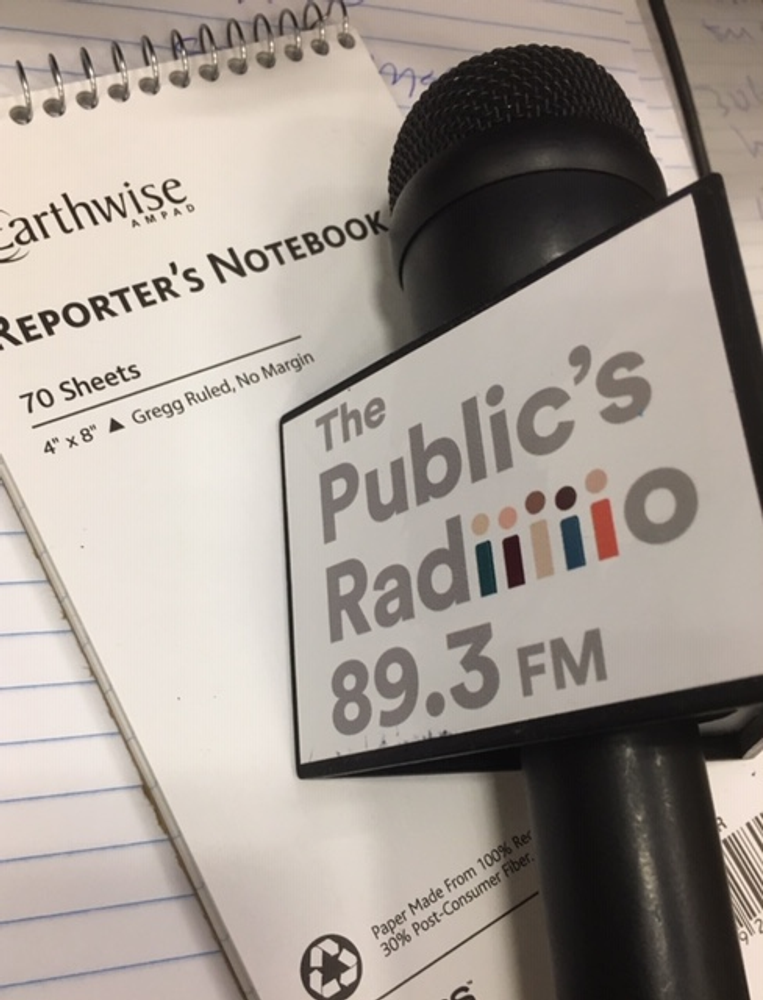 Thanks for stopping by for my weekly column. As usual, your tips and comments are welcome, and you can follow me through the week on the twitters. Here we go.
Back in 2010, someone warned that Rhode Island was hurtling toward a worsening fiscal crisis, due to the crushing weight of unfunded public pensions and the state's high rate of public indebtedness. Without dramatic reform, this person said, "the area from Warwick to North Providence, from East Providence over to Johnston, in 15, 20 years, is Detroit. It's that serious." Rhode Island was in the teeth of the Great Recession at the time, and Central Falls was the poster child for municipal financial problems. In the time since, then-Treasurer Gina Raimondo spearheaded a dramatic pension overhaul, Central Falls bounced back, and Rhode Island lost its dubious distinction as one of the nation's unemployment laggards. Yet the state's recovery continues to show mixed results. More ominously, Warwick faces deep budget problems, a majority of municipal pensions are considered in critical shape, and Providence Mayor Jorge Elorza has conceded that the challenging of fixing that city's pension will be passed on to his successor(s). So should more attention be given to that warning sounded by someone back in 2010 about the need for dramatic changes? (The person in question was former Cranston Mayor Steve Laffey, during an appearance at the Quonset O Club. He's due back in Cranston on June 2, for a GOP fundraiser.)
2) Scenes of Memorial Day Weekend in America, 2019: Gov. Raimondo and other officials will recognize fallen warriors during a ceremony at 1 p.m. on May 27 at the Rhode Island Veterans Memorial Cemetery in Exeter …. Is the nation heading toward a war with Iran? …. Rhode Islander C.J. Chivers (whose book, The Fighters, about the people who have fought during the post-9/11 wars, is now out in paperback) recommends this NYT story: "My Best Friend and I Did Everything Together – Until He Was Killed in Afghanistan" …. President Trump is considering pardons for U.S. military members convicted of war crimes.
3) RI Senate Judiciary Chair Erin Lynch Prata (D-Warwick), in an interview this week, outlined efforts to move forward the bill meant to ensure abortion rights in the state. She said the focus is to codify the status quo. So where is the common ground on the most polarizing issue in American politics? "Compromise is a tough word to use," Lynch Prata told me. "I think that we continue to move forward and we continue to look at language and sit and talk about what language we think can fit best for what our status quo is. The president [Dominick Ruggerio] has put together a very small working group of people to try and come up with a solution, so I guess instead of 'compromise,' I'll use the word 'solution.' " During our Statehouse interview, Lynch Prata repeated something she said during the May 14 Judiciary meeting when one version of the abortion bill got voted down – "that being pro-choice doesn't make you pro-abortion. And I think there are far more people that fit into that category that fit into the pro-choice anything goes-type arena." With time ticking down in the legislative session, Lynch Prata said she remains "extremely hopeful" that the abortion bill will win enough support to move to the Senate floor.
4) In other Senate Judiciary news, the committee has upcoming votes slated on a proposed ban on guns that can't be detected through metal detectors (May 28), and to extend from seven to 35 years the statute of limitations on claims of childhood sexual abuse (May 30). The same measure is in House Judiciary on May 28. It remains unclear if the 3-D gun bill will advance in the House. To the displeasure of 'gun safety' activists, legislative leaders have declined to support other measures, including proposed bans on new sales of semi-automatic weapons and the possession of guns in schools by non-law enforcement personnel.
5) The job cuts keep coming at The Providence Journal. The latest to get the ax, mostly long-time employees, are photographer Steve Szydlowski, copy editors Esther Gross and Bill Hopkins, hockey writer Mark Divver, illustrator/designer Tom Murphy, and editorial assistant Jan Flanagan. (On Facebook , former Newport Daily News Statehouse reporter Joe Baker said there were also two job cuts at the NDN.) The layoffs, part of broader reductions at GateHouse Media, sparked a collective outpouring of sadness and outrage on social media. (ProJo editor Alan Rosenberg did not respond to an email seeking comment.) The move came on the same day that GateHouse approved an extension of a $100 million stock buyback. Mike Reed, CEO of GateHouse parent New Media Investment Group, angered sympathetic journalists when, in an interview with Business Insider, "he downplayed the cuts, calling them 'immaterial,' without providing a specific number of cuts but denying the 200 number, calling it 'a lie.' 'We have 11,000 employees, a lot to me is 2,000,' he said." Elsewhere, William Hamilton, who lost his ProJo job in an earlier layoff, noted how shareholders of GateHouse's parent overwhelmingly rejected a proposed compensation plan that included $1.7 million for GateHouse CEO Kirk Davis.
6) Elsewhere, New York Times executive editor Dean Baquet got a lot of attention when he recently said that he expects most local newspapers to die within the next five years (via Fast Company): "The greatest crisis in American journalism is the death of local news . . . I don't know what the answer is. Their economic model is gone. I think most local newspapers in America are going to die in the next five years, except for the ones that have been bought by a local billionaire." …. The Boston Globe has accrued more digital subscribers than print subscribers …. A non-profit model might help to sustain more newspapers into the future, but for-profit companies have little interest in that … Meanwhile, Torey Malatia, CEO of The Public's Radio, announced this week that the station plans to open bureaus in Newport and South County.
7) While officials with the U.S. departments of Justice and Homeland Security say that foreign hacking of American elections is inevitable, Secretary of State Nellie Gorbea said she remains bullish on the outlook in Rhode Island. "I feel confident that we are leading the country in terms of cyber-security and elections," Gorbea said during an appearance on Bonus Q&A on The Public's Radio this week. "Having said that, cyber-security is not a destination. It's an ongoing path that we have to be consistently vigilant in." She acknowledged that even the appearance of a hacking attempt can sow mistrust, but maintained that Rhode Island is holding its own.
8) The federal government paid for most of UHIP, so will the feds want a chunk of a $50 million Deloitte settlement with the state? That was one of the questions raised by House Fiscal Adviser Sharon Reynolds Ferland during a budget briefing to the House Finance Committee this week.
9) While U.S. House Speaker Nancy Pelosi has not put her support behind opening an impeachment inquiry of President Trump, U.S. Rep. David Cicilline of Rhode Island recently escalated his public commentary in favor of backing such a move. Cicilline rejected the idea that Democrats' pursuit of an inquiry could work to Trump's advantage. In explain his stance, Cicilline said in part, "The Judiciary Committee has a responsibility to demonstrate that no one is above the law, including the president of the United States, and that the president is engaged in a significant coverup in an effort to prevent us from finding the truth." Trump continues to fire back on Twitter.
10) Alex Blumberg, founder of Gimlet Media – the makers of Crimetown and other well-known podcasts – believes we're living in a second golden age of audio. Speaking on that theme at the Jane Pickens Theatre in Newport during the spring gala of The Public's Radio earlier this week, he said audio reporting has an uncanny ability to reveal both truth and empathy. (Audio has been good to Blumberg. Spotify bought Gimlet for $250 million earlier this year.)
11) Nellie Gorbea offered a stock political answer when asked about her level of interest in running for governor in 2022, but she did concede that she can't seek re-election due term limits: "I am working really hard. I love my job as secretary of state and I wish I could do it longer. I can't, so clearly I'm going to have to figure out what do in the future."
12) NPR's Hansi Lo Wang reports on how President Trump's envisioned citizenship question on the Census bucks centuries of precedent: "At the Supreme Court last month, Solicitor General Noel Francisco argued on behalf of the Trump administration that a question about citizenship has 'a long pedigree' as part of the national head count 'in one form or another for nearly 200 years.' A close review of that history dating back to 1820, however, leads to one conclusion: Never before has the federal government used the census to directly ask for the citizenship status of every person living in every household in the United States."
13) Twin River marketing subsidy bill.
14) ProPublica reports on Connecticut: "How Some of America's Richest Towns Fight Affordable Housing" Excerpt: "In a liberal state that has provided billions in taxpayer money to create more affordable housing, decisions at local zoning boards, the Connecticut Capitol and state agencies have thwarted court rulings and laws intended to remedy housing segregation. As far back as data has been kept, Connecticut's low-income housing has been concentrated in poor cities and towns, an imbalance that has not budged over the last three decades. Many zoning boards rely on their finely tuned regulations to keep housing segregation firmly in place. They point to frail public infrastructure, clogged streets, a lack of sidewalks and concerns of overcrowding that would damage what's often referred to as 'neighborhood character.' "
15) Some commencement thoughts from Scott MacKay.
16) Marketplace reports on how even mentally agile elderly people can be more vulnerable to financial scams. Meanwhile, AG Peter Neronha offers this advice: "We have warned Rhode Island consumers about the so called 'Grandparent Scam' in the past, which targets the elderly and involves the caller posing as a grandchild or relative in urgent need of money. We were recently notified that many of these calls display the phone number of the Attorney General's office on the Caller ID. Rhode Islanders should rest assured that no one from the Attorney's General office will be calling them to ask for money. Anyone receiving such calls should hang up immediately and not share any personal information with the caller."
17) Former RI Housing CEO Barbara Fields has a new gig as president/CEO of the Greater Worcester Community Foundation.
18) This story on how citizens are trying to shake elected officials from their canned on-message statements includes 12 tips for "bird dogs." Excerpt: "The birddogging metaphor is borrowed from hunting. In it, voters stalk the fields of a campaign event, waiting for their moment. They get called on for a question. Or they manage to get close enough for a handshake with the candidate. Then – they strike. They ask a question so specific and inescapable that the candidate's true position on an issue is flushed out into the open. That's the idea anyways, but like any good hunter practice makes perfect."