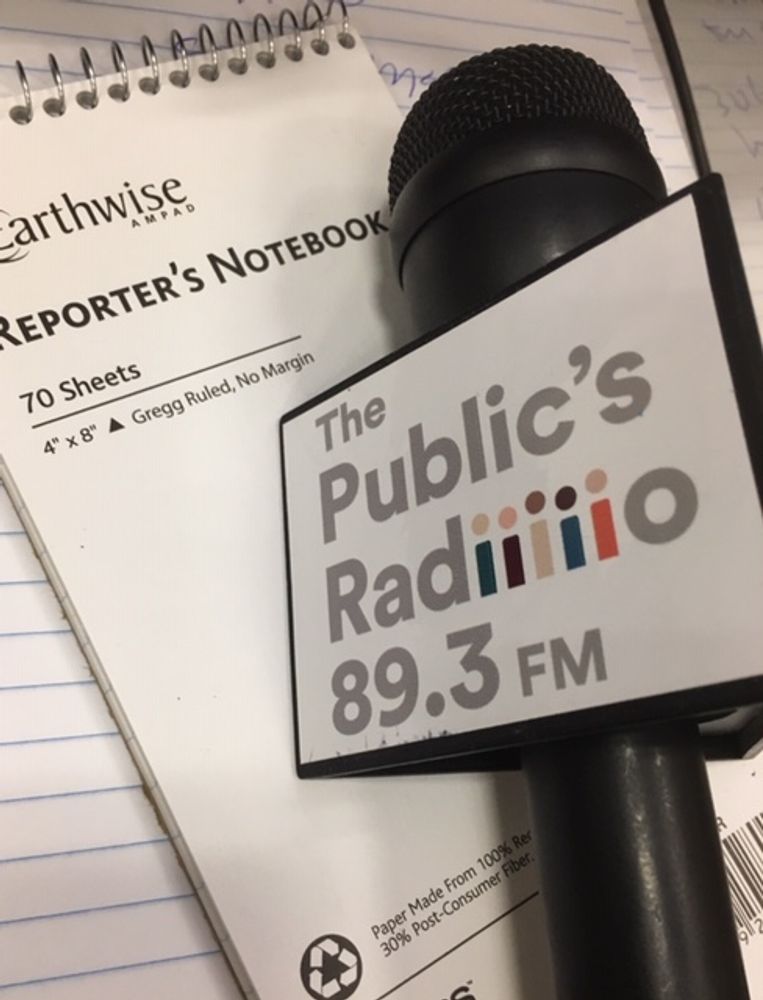 Thanks for stopping by for my weekly column. As usual, your tips and comments are welcome, and you can follow me through the week on the twitters. Here we go.
1) If you told close legislative observers a few years ago that the General Assembly is on the cusp of passing a bill to ensure abortion rights in the state, they probably would have scoffed. A tacit agreement to not move abortion-related bills to the floor had persisted for years, and House Speaker Nicholas Mattiello remained opposed to changing that as of May 2018. But Donald Trump's election as president in 2016 changed the dynamic. It put the wind in the sails of abortion-rights advocates, even before the latest string of state-based moves to restrict abortion. Mattiello signaled a change in his stance last fall, and now he and Senate President Dominick Ruggerio – who both personally oppose abortion rights – have let the process play out. As a result, the full Senate is slated to vote on the abortion bill next Wednesday, and then the legislation, if approved, will return to the House. Opponents of abortion rights are irate; they vow retribution during legislative campaigns next year. The fallout will show whether legislative leaders had an accurate read on public opinion on the issue.
2) The abortion issue shows how when change comes to the Statehouse, it tends to happen quickly. The same was true of same-sex marriage in 2013. Meanwhile, despite the political thorniness of these kinds of social issues, they're arguably easier to take on than the underlying financial challenges confronting the state, lik structural deficits extending into the future.
3) Budget : Gov. Gina Raimondo got a scaled-back versions of her envisioned pre-K expansion and Commerce incentives. Also in the new House budget is an expansion, to nine, of the number of so-called marijuana compassion centers in the state, but not the legalization of recreational marijuana. More details on the budget can be found here.
4) It's hard to imagine more of a political odd couple that the two Senate GOP leaders who were prepared to vote in the Senate Judiciary Committee on Tuesday. Minority Leader Dennis Algiere is the understated Westerly banker who generally seems outwardly indistinguishable from his Democratic colleagues. Whip Elaine Morgan of Hopkinton is the Trump-inspired conservative firebrand who inspires strong reactions from supporters and opponents alike. Yet despite their outward differences, the duo was mistaken in thinking they could change this outcome in a legislature where Democrats have an overwhelming super-majority. Sure, the House role-modeled better legislative behavior by voting on a significant issue back in March, rather than the waning weeks of session. Yet Senate Democrats used an ace in the hole to move the abortion bill from Judiciary to the Health and Human Services Committee. Republicans cried foul, but the majority party was using the rules approved by the chamber. If the GOP really wants to change things, Republicans need to elect more lawmakers.
5) Supporters of abortion rights believe they have 20 votes for the abortion bill in the 38-member chamber. Meanwhile, the three leaders of the chamber, President Ruggerio, Majority Leader Michael McCaffrey, and Whip Maryellen Goodwin, are among those expected to vote in opposition.
6) Here's what Barth Bracy, executive director of RI Right to Life, told me when asked why two legislative leaders who personally oppose abortion rights would let this process result in floor votes: "I think that they are probably creating a narrative to try to justify what they decided they want to do for political reasons."
7) The view among legislative watchers is that labor is having a very good year at the Statehouse, between continuing contracts, firefighter overtime, and a measure meant to mitigate the impact of the federal Janus program. Asked whether this illustrates the weakness of the RI GOP, Patrick Quinn, executive vice president of SEIU Healthcare 1199NE, which represents almost 30,000 healthcare workers in Rhode Island and Massachusetts, said it's not surprising that organizing pays off. "It's a very small state and you can affect elections if you run effective campaigns," Quinn said on Bonus Q&A this week on The Publics Radio. "The threshhold to run for office is very low, field is really cheap and you can affect a lot of elections with 800, 300 votes. And that's what we do. We organize. We go and talk to people and say, 'You should for this person, because it's better for you.' "
8) Across the partisan aisle, the conservative Rhode Island Center for Freedom and Prosperity added a prominent name by signing up former RI Supreme Court justice Robert G. Flanders Jr. for the group's board of directors. "As a long-time admirer of the Center's work, I look forward to exploring with Mike Stenhouse the viability of building a new strategic litigation capacity for our organization," Flanders said in a statement. Stenhouse added: "With our state suffering from a sharp policy turn to the left, and with legislative leaders unchecked and out-of-control in their devotion to special-interests, one strategy is to look into whether not some of the most harmful laws and regulations on our books are even constitutional."
9) Speaking of Flanders, his rival from last year, U.S. Sen. Sheldon Whitehouse, has gotten praise from the political conservative Hudson Institute in an essay on the fight against money-laundering and kleptocracy: "As General David Petraeus and Senator Sheldon Whitehouse have noted recently, 'The fight against corruption is more than a legal and moral issue. It has become a strategic one, and a battleground in a great power competition.' It should therefore be of grave concern that the beneficial ownership issue hamstrings not only law enforcement, but also State Department and Treasury Department officials tasked with fighting this rising authoritarian influence and economic corruption worldwide." Whitehouse is set to reintroduce related legislation.
10) How Rhode Island failed a 9-year-old Warwick girl.
11) I got a little push back after asserting in last week's column that about half the members of the so-called 'Reform Caucus' have returned to Speaker Mattiello's fold. I should have noted, of course, that many of the caucus' concerns about legislative culture remain in place. Then again, the proof will be in the pudding when the budget gets voted on the House floor. That will offer a sharper read on how many reps still want to make public their dissatisfaction with the speaker.
12) As Dan McGowan notes, a variety of unconventional uses are being considered for Providence Place, including converting "some of their space to commercial offices or apartments." This ushers in a wonderful sense of everything old is new again, due to the discovery back in 2007 of a secret apartment at the mall.
13) Attention young (or not so young) reporters: you should apply for the New England First Amendment Coalition's First Amendment Institute. The deadline is August 9.
14) Nordblom, the company that teamed up with Buff Chace's Cornish Associates a few years ago to buy the Providence Journal Building, also owns The Boston Globe's former Morrissey Boulevard home in Dorchester.
15) Will Massachusetts Gov. Charlie Baker really run for a third term?