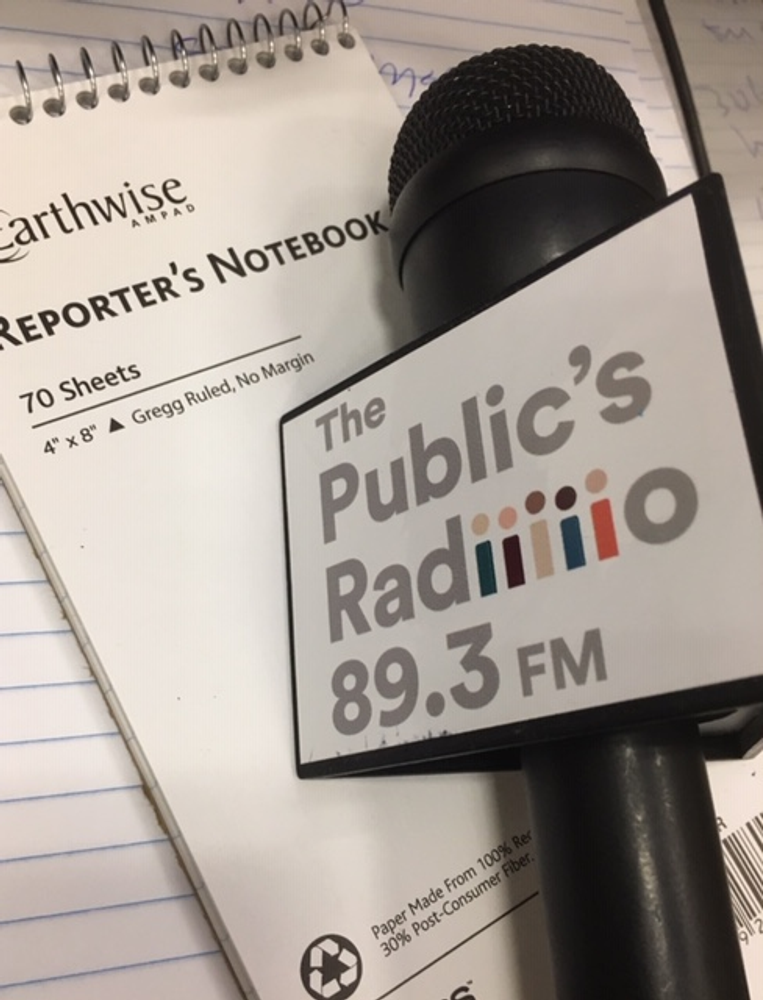 Thanks for stopping by for my weekly column. As usual, your tips and comments are welcome, and you can follow me through the week on the twitters. Here we go.
1) Rhode Island House Speaker Nicholas Mattiello is suggesting that the legislative budget for the next fiscal year will include new measures meant to improve the state's economic direction. "This budget will be balanced, but it will reflect the fact that we can do better, we need to do better, and we need to be competitive with other states so that we don't lag behind," Mattiello said during an interview with The Public's Radio this week. He declined to offer specifics, but expressed disappointment that the state's economic performance remains soft in comparison to the nation as a whole. "We have a long way to go to make Rhode Island more pro-business," Mattiello said. "We should we not be lagging behind the rest of the country, and it's a concern of mine." The speaker also dampened expectations after the state Revenue Department this week reported an uptick in revenue, saying that the rise may only be enough to cover current-year over-spending by state agencies. The May Revenue Estimating Conference showing about $27 million in additional revenue; prior to that, a deficit estimated at $150 million needed to be wiped out before lawmakers end their session next month. That makes spending on new programs, like Gov. Raimondo's proposed expansion of RI Promise to Rhode Island College, unlikely. Meanwhile, a series of indicators, like stagnant growth in Rhode Islanders' personal income (in contrast to 2 percent for the nation as a whole) point to the unfinished business of improving the state's economy. While the governor's critics may be quick to fault her approach, it's worth remembering that Rhode Island's economic malaise was many decades in the making.
2) Speaker Mattiello and Senate President Dominick Ruggerio were front and center during a Tuesday news conference unveiling the General Assembly's new push to improve Rhode Island's under-performing public schools. That speaks volumes about the level of priority being attached to the issue in the aftermath of disappointing results on standardized tests last year. But the legislature was on board back in 2010, as part of the state's successful Race to the Top application, before proceeding to unwind many of the changes that led to that selection. So will the legislative leaders (and their successors) stay the course? Mattiello, speaking on Political Roundtable, said Race to the Top, despite its merits, "was a top-down implementation. There wasn't a lot of buy-in from the teachers, from the unions. It had some provisions that were very bad, for instance the evaluation. Our principals were consumed with evaluating all of their teachers. It took every minute of every day." Now, Mattiello said, "We have buy-in from everybody. It seems like everybody is rowing in the same direction. We're working together, and I believe because of that, and because of the acknowledgement of the imperativeness of this issue and the need to provide a better education for our children – which is so important for their future – that everybody is going to do exactly what Massachusetts did decades back and stay with it long-term."
2A) Notwithstanding Mattiello's view that everybody is on board, Gov. Raimondo has reserved judgment, as Linda Borg reported in the ProJo. Implementation of the ambitious effort to make Rhode Island schools more like those in Massachusetts remains key. Some observers question whether the prescribed changes can be made without dedicated new funding. Another question is whether the state will push for an overseer to take control of Providence schools, which epitomize many of the challenges facing public education in RI.
3) Gov. Raimondo this week told reporters she remains undecided about her next move on the two labor-backed bills now on her desk – one requiring overtime pay for firefighters who work more than 42 hours a week, and another that would continue the terms of expired municipal contracts – but it would be a surprise if she vetoed either one of them. The League of Cities and Towns remains unhappy, accusing the governor of overstating how much the contracts bill has changed from the one she vetoed in 2017. Wall Street Journal editorial writer Allysia Finley, who has championed Raimondo in the past, questioned if she's selling out: "What the governor does now will show whether an ambitious Democratic reformer can maintain the courage of her convictions amid strong incentives to do otherwise. By co-opting Ms. Raimondo, public unions hope to crush the fledgling Democratic resistance to their hegemony." The governor responded by asserting she's been a forceful taxpayer advocate, adding, "but it doesn't mean that I'm going to necessarily veto every bill that whatever this publication wants me to veto." Meanwhile, the governor can draw cover from legislative leaders. Speaking on Political Roundtable, Speaker Mattiello said continuing contracts are widely used in the state. "We set a floor that we believe is appropriate," he said. "It's not going to lead to increased costs. It will force people to stay at the table longer and not to unilaterally impose changes."
4) Reminder: Alex Blumberg, CEO/fouder of Gimlet Media, makers of Crimetown and other podcasts, headlines the spring gala for The Public's Radio on May 20. Details on tickets here.
5) While the merit of so-called Second Amendment sanctuaries is being debate in Rhode Island, people on both sides of the issue might want to consider the hidden influence of private equity. As Jesse Barron recently reported in The New York Times Magazine, Remington, America's oldest gun-maker, went bankrupt about a decade after being bought by the secretive equity fund Cerberus Capital Management, resulting in a loss of good-paying jobs and a massive squander of public subsidies in Alabama. "Private-equity-owned firms don't necessarily occasion more layoffs than publicly traded ones," Barron writes, "but some studies suggest that private-equity firms may be responsible for increased polarization in the job market, that is, for eliminating mid-level roles and thereby contributing to the shrinking of the middle class. A company purchased by private equity can expect to be realigned aggressively, in a five- or 10-year window, to become more 'efficient,' which often entails firing, automation and offshoring. For a pension fund, then, and especially the pension fund of a union, investing in private equity can be a devil's bargain: helping retiring workers by using tools that may harm younger ones."
6) The Senate Judiciary Committee is poised to vote Tuesday on the abortion bill.
7) This chart showing the degree at which newspapers are converting readers into subscribers is worth a view since, as Amol Sharma notes, it's "one reason for the growing gap between haves and have-nots in American journalism." At the top of the tier are national brands like The Wall Street Journal and New York Times. Interestingly, The Boston Globe (which is expanding its coverage into Rhode Island) has fared pretty well at cultivating digital readers, far better than New Media Investment Group (owner of the ProJo, Newport Daily News, Fall River Herald News and other nearby properties)
8) U.S. Rep. David Cicilline, an outspoken critic of Facebook, gets a shout-out in FB co-founder Chris Hughes' NYT op-ed on breaking up the social network. It's a long read well worth the time. Here's a brief excerpt: "America was built on the idea that power should not be concentrated in any one person, because we are all fallible. That's why the founders created a system of checks and balances. They didn't need to foresee the rise of Facebook to understand the threat that gargantuan companies would pose to democracy. Jefferson and Madison were voracious readers of Adam Smith, who believed that monopolies prevent the competition that spurs innovation and leads to economic growth."
9) In a WPRO interview last November, Speaker Mattiello said he was "a firewall" against "ultra-left wing groups." So how does he respond to criticism from the Gaspee Project's Clay Johnson and other conservatives who believe his support for a vote on abortion rights shows that his firewall is rather porous? "I don't hear that," Mattiello told us this week (and he apparently forgot referring to himself as a firewall). "Most people are very pleased that I'm there and I try to be a centrist. Most Rhode Islanders like a centrist viewpoint. And I said before the election, so Roe v. Wade didn't surprise anybody – I said before the election that we were in fact going to discuss the issue and respect the fact that 70 percent of Rhode Islanders wanted to codify Roe v. Wade, and I was consistent …."
10) Here's a followup on my recent report on U.S. Sen. Sheldon Whitehouse and how he blamed the threat of dark money for his need to stockpile a big campaign account for his re-election last year. According to Real Clear Politics, Whitehouse "who has spent years railing against so-called "dark money" conservative groups for what he regards as their outsized, improper political influence, now grudgingly concedes that it's a problem on both sides. The Rhode Island Democrat has had little choice as recent reports from groups calling for less money in politics, such as the Washington-based Issue One, have found that left-wing nonprofits far outspent conservative ones in the 2018 midterms and are gearing up to expand their activity this cycle."
11) Congratulations to Central Falls Mayor James Diossa and state Sen. Sandra Cano (D-Pawtucket), who recently announced on Facebook that they are expecting a baby girl. So will the family settle in Pawtucket or CF? That answer to that could relate to how Diossa is termed out as mayor and is seen as a potential candidate for statewide office in 2022.
12) Congrats, too, to Wall Street Journal reporter Jennifer Levitz (ex of the ProJo) and WSJ colleague Melissa Korn, who are writing a book for Penguin Random House's Portfolio division on the college admissions scandal. According to Korn, the book has been optioned for a miniseries adaptation on TV.
13) A big part of Donald Trump's appeal as a presidential candidate in 2016 was the perception of him by supporters as a successful businessman and deal-maker. Yet a New York Times investigation finds that Trump's commercial interests were in far worse shape than previously known from 1985 to 1994. Meanwhile, Trump's team is taking no chances even in such blue states as Massachusetts, as seen in a move by GOP officials there to bolster his standing in a 2020 primary.
14) While wind power has emerged as an important source of energy in southern New England, there could be a cost for those who catch seafood in ports ranging from New Bedford to Galilee. As my colleague Nadine Sebai reports, "Fisherman along the Rhode Island and Massachusetts coast fear they could lose a significant portion of their catch. This is especially true for squid fishermen because the wind farm area will be constructed near their fishing grounds. Vineyard Wind and studies from federal regulators show the wind farm should have a relatively minimal impact on marine life there. But seven years later, fishermen are still skeptical of the findings which, they say, generally favor the offshore wind industry."
15) Sue Stenhouse, a former staffer for Gov. Don Carcieri, is returning to the Statehouse, to head communications for the nine-member House GOP caucus. Stenhouse is a former councilor in Warwick and ran for secretary of state in 2006. A past run-in with wildlife at the Statehouse has not deterred her from coming back.
16) Conservatives sometimes hold New Hampshire up as an exemplar of how to run a tighter state government ship. Yet "voting in the face of potential conflicts is the norm at the New Hampshire State House," reports NH Public Radio, in part due to the Granite State has the largest citizen legislature in the country, with 424 members. As NHPR reports, "Even when complaints are filed, the state's ethics rules are permissive: With few exceptions, state representatives s and senators are allowed to vote on, or even sponsor, legislation that could directly benefit their financial or professional interests. The prevailing thinking at New Hampshire's State House is that if you force lawmakers to sit out every time they have a conflict, pretty soon you won't have anyone to participate."
17) A few degrees of separation: Mary Anne Carter, who leads the National Endowment for the Arts (and stopped in for a recent interview at The Public's Radio), is a former policy adviser for Florida Gov. Rick Scott, now a U.S. senator. Scott's chief campaign strategist in 2010 was none other than Rhode Island native Ken McKay.
18) Theodor Geisel, who created Dr. Seuss (and the Chief Gansett character for Narragansett Beer) is the subject of a new bio. According to an NPR review, "[T]he most interesting thing about Geisel's journey, especially in the early years, is how unremarkable it was. Geisel wasn't a brilliant illustrator from the start and his writing wasn't great from the get-go. In fact, he worked at both for years, turning in work that ranged from slightly funny and unique to mediocre and immediately forgettable. That he managed to become an international sensation is a testament to his perseverance."