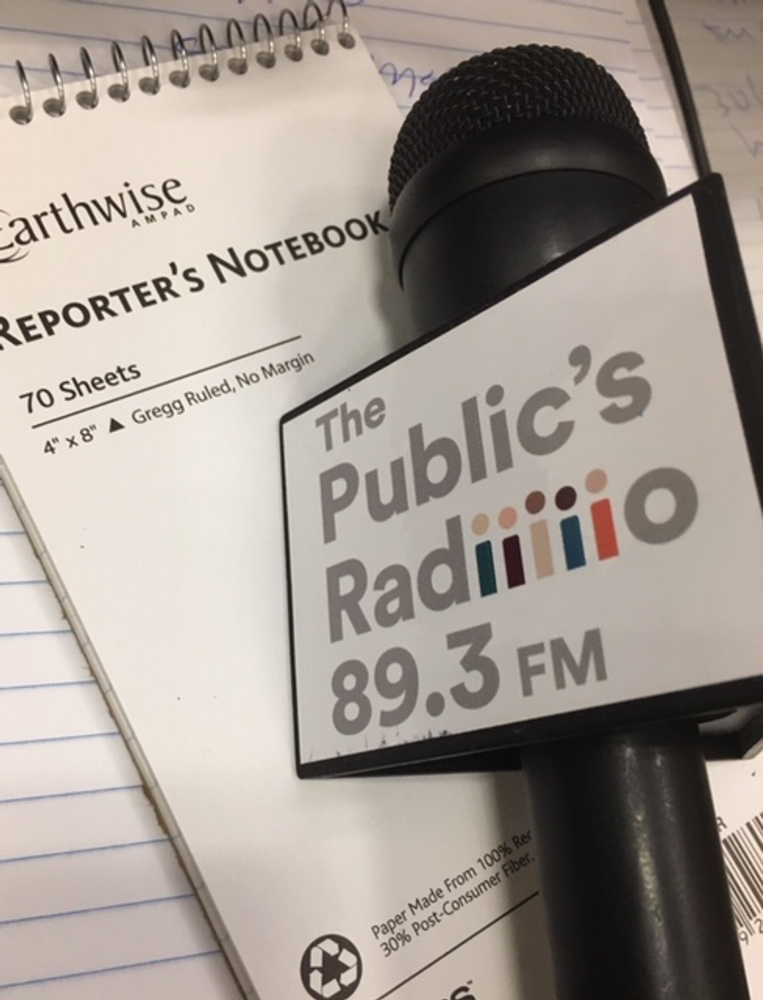 There are rumors of spring hereabouts, and no doubt about the plethora of news. Thanks for stopping by for my weekly column. As usual, your tips and comments are welcome, and you can follow me through the week on the twitters. Here we go.
1) Angélica Infante-Green was greeted like a rock star when she was formally introduced at the Statehouse Tuesday as Rhode Island's next education commissioner. The excitement reflects both Infante-Green's compelling personal story and the very high stakes of public education in the Ocean State. After decades of negligible improvements, Infante-Green vowed to deliver measurable progress within a few years and to remain in the state for "the long haul." "I don't believe in our excuses," she said. "Our kids don't deserve excuses and we can't tolerate them. This is about solutions, about moving forward and providing the best education possible. So I understand the power of education because I'm standing here, because of the teachers that I had." Infante-Green said it made a huge difference in her life as a young girl when her mother fought to get her into a better school in New York City. The 48-year-old daughter of Dominican immigrants went on to become a deputy education commissioner for New York state and she was a finalist last year to become education commissioner in Massachusetts. That upward trajectory suggests Infante-Green is the right person, at the right time, to take on the challenge of improving Rhode Island's under-performing public schools. But we've been here before. Back around 1999, there was a supposedly new consensus about the necessity of transforming education, and not much changed. Infante-Green has an impressive track record, and there's a renewed sense of collective buy-in for improving schools. So will politics and competing interests get in the way? Stay tuned.
2) Don't miss this heartbreaking investigative report from my colleague Lynn Arditi – "How Rhode Island's Emergency 911 System Failed Baby Alijah." You should read (and listen) to the entire story. Here's the summary: "Rhode Island 911 telecommunicators rarely instruct callers in CPR, doctors and EMS officials say. Better training could save hundreds more cardiac arrest victims per year, experts say." The story was done in partnership with ProPublica's Local Reporting Network, showing how ProPublica is helping to support in-depth investigative reporting around the U.S.
3) Developer Colin Kane said he's surprised to hear that he's being talked up in some circles as a potential GOP gubernatorial candidate in 2022, or even kicking the tires on a possible run. "That's news to me," Kane said. "If there's a recruiting drive out there, the recruiters haven't been able to find me." Kane is one of the principals of the Rumford-based Peregrine Group and he previously served as chairman of the I-195 Redevelopment Commission. Kane acknowledged having thought about a gubernatorial run, and said people have asked him about it. But he said he struggles with his party identification as a centrist and knows that he has significant gaps in his policy expertise. That said, it remains if someone from the business community will emerge, a la Don Carcieri in 2002, as a compelling gubernatorial candidate in 2022. Among other prospective candidates, Cranston Mayor Allan Fung, a two-time hopeful, hasn't ruled anything out, while House Minority Leader Blake Filippi remains one of the few rising profiles among Rhody Republicans.
4) Rep. Moira Walsh (D-Providence), a critic of House Speaker Nicholas Mattiello, announced Friday she's challenging Rep. Joseph McNamara (D-Warwick) for the post of chair of the RI Democratic Party. Democrats last year, amid wider controversy, endorsed a challenger to Walsh who had previously supported President Trump, although she easily won re-election. Walsh said she's running for chair because no one else did and since she believes the party needs to be more true to its ideals. "If I do win my primary goal is going to be to make the party more Democratic," she told me. "I think that as of right now the chair has unilateral authority to appoint committeemen and woman where there are none, to appoint committee seats where there are none, to endorse in races that he has no knowledge or understanding of." McNamara was initially paired with Mattiello when the future speaker made his ascent in 2014, and he wound up as party chairman after the exit of David Caprio. In a letter to state committee members, McNamara emphasized Democrats' success in winning local elections and the need to continue party-building efforts: "We must continue to build strong training programs for candidates to get the tools they need to win. We must continue our partnership with the cities and towns to ensure that the gains that have been made are not lost. We must work with our partners in Rhode Island and around the country to expand voter registration programs and build a voter protection operation that will fight to make sure those voters can cast their votes on Election Day."
5) Walsh's run against McNamara is one of at least three challenges to current Rhode Island Democratic Party executive committee members that will be decided during a 6 pm meeting Sunday at the Cranston Portuguese Club. Rep. Lauren Carson is running for the 1st vice chair post held by Rep. Grace Diaz (D-Providence). And Rep. Tereza Tanzi (D-South Kingstown) is challenging Rep. Arthur Corvese (D-North Providence) for the post of party secretary. The issue of political philosophy is front and center in the Tanzi-Corvese match-up. Tanzi said she understands that different Democrats have different view on issues like same-sex marriage. But she said she considers it inconsistent for a longtime party executive committee member like Corvese to vote against same-sex marriage solemnizations when the state Democratic Party platform supports same-sex marriage. Corvese responds by saying his stance is consistent with his voting record on same-sex marriage and what he has told his constituents. The Democratic big tent encompassing a wide array of views, Corvese said, is what has made it Rhode Island's pre-eminent political party.
6) Across the partisan aisle, Rhode Island Republicans have their own divisions ahead of a state convention to choose new leadership on March 30. The 14 GOP members of the General Assembly issued a statement this week expressing their support for Ken Mendonca, Mike Vieri or Sue Cienki as the next party chairman. (Mendonca dropped out of contention this week, writing in part, "It has become apparent that my candidacy to be the next RIGOP chair is not gaining traction.") To some, this endorsement is seen as a repudiation not just of another candidate, former Rep. Bob Lancia of Cranston, but also Mayor Fung, since he's been outspoken in supporting two-time legislative candidate Rebecca Schiff as party chair. Former RI GOP Chair Mark Zaccaria discounted that view, tweeting, "Fung Loyalists? Really? Rebecca Schiff is backed by dozens of R's who want focus on GA races & an RIGOP with resources to make our candidates meaningful in those races. Mayor Fung is one of us but it is Rebecca who runs the campaign and will run the Party."
7) Pawtucket Mayor Don Grebien has high hopes for how a new train station on the city's border with Central Falls could spark a boomlet of development, with millions of square feet in nearby vacant or underutilized mill space. One obstacle is the financing gap common to development in Rhode Island – construction/rehab costs about as much as in Boston, but the rents that can be charged locally are far less. But a few hundred mill units have already been converted near the future train station site, and Grebien is trying to nudge Pawtucket ahead while dealing with fallout from the PawSox, Memorial Hospital and possibly Hasbro. As I describe in my One Square Mile: Pawtucket profile of Grebien, the mayor keeps a framed photo in his City Hall office of his two children holding a "Dump Grebien" sign, as a way of staying grounded.
8) City Councilor Meghan Kallman, a New Hampshire native, settled in Pawtucket while in grad school at Brown and she loves her adopted home. She thinks Mayor Grebien is on the right path with a focus on transit-oriented development (TOD). Asked during Political Roundtable about her biggest frustration, Kallman said, "We seem to have gotten stuck in the narrative of what we've lost … PawSox, Memorial Hospital, et cetera. And I think that can cause people to dis-invest emotionally more than anything else … in community organizing and in community development, there's a term called 'the asset model' and sometimes it's called 'a strength-based perspective.'It takes as a premise that we should focus on what we have that is awesome instead of the things that we don't have, because what we don't have is dis-empowering. But what we do have is empowering. And what we have is an incredible community of people with a huge diversity and breadth of skills and experiences and backgrounds …."
9) Other highlights from our One Square Mile: Pawtucket series (you can find all the elements here) …. Inside artist Anastasia Azure's studio; can the arts fill empty mills? The farmer's market at Hope Artiste Village; Does Pawtucket have a vision for the Blackstone River? Birding on the Blackstone; Looking at economic development in Pawtucket; Scott MacKay's overview of Pawtucket's history; breakfast at the Modern Diner.
10) With marijuana revenue lagging expectations in Massachusetts, State Police Col. James Manni and Health Director Dr. Nicole Alexander-Scott testified in House Finance this week in support of Gov. Gina Raimondo's proposal to legalize recreational marijuana. Manni explained how State Police are already confronting increased marijuana use, due to legalization in Massachusetts and the likelihood of it in Connecticut. Yet even if he was speaking on the governor's behalf, some lawmakers said it was still unusual to see a law enforcement veteran speaking in favor of legalization. "It's weird for my mother as well," quipped Manni. "She's watching this [on Capitol TV]"
11) A former Murdoch exec talks with NPR's David Folkenflik about why he quit working for Fox News.
12) Some short takes from Pawtucket Ward 5 City Councilor Meghan Kallman, who represents the Oak Hill and Woodlawn neighborhoods. On Bonus Q&A, she said the city needs to focus more on its assets than setbacks such as the impending exit of the PawSox. In 2017, Kallman voted against a non-binding resolution for $15 million in bond money for a new PawSox stadium. She said her opposition was based on how tax dollars get spent: "Of course, I would have liked them to say. However, I think that their departure presents us with an opportunity to really invest in the small business community and the transit-oriented development – all the other great things that our city and our community has going for it – and I'm really excited to see where that stuff leads." …. Kallman, who is serving her second term, said getting involved in politics can be difficult for people who are unfamiliar with the process. Despite having advanced degrees, she says learning about running a campaign was challenging as a newcomer. "I am well-educated and that helped me sort of untangle some of this stuff," she said, "but there are laws about fundraising and there's laws about this and laws about that. Understanding the political landscape takes a lot of time." Kallman is one of two women serving on the nine-member Pawtucket City Council.
13) The Red Fez is closing as of March 30. This makes your columnist sad because the Fez has been one of my favorite spots, a fun and casual place with good food at attractive prices. The restaurant shared the news in a FB post: "18 years! It's been a crazy ride. It's been an honor to be a part of the providence dining and drinking scene. But all good things must end some day. We (Ed, Sara and Kevin) have decided it's time. So much craziness, so much Mac and cheese, All those memories will be lost in time, like tears in the rain. Time to move on. The building is sold, the heart of the historic parking lot district shall beat no more. New adventures await for us, and we hope you remember the fez fondly." So thank you, Sara, Ed, Kevin, and the others who have made it possible. Plans for the site remain unclear at this point.
14) Chris Barnett of the RI Foundation shares useful information for aspiring journalists: "RI PBS is offering a $15,000 scholarship to high school seniors considering a career in broadcasting, communications or journalism. That's $60,000 over four years. The deadline to apply is Friday, April 5. Icing on the cake for The Public's Radio? High school seniors from RI and your expanded broadcast area of southeastern Massachusetts are eligible to apply."
15) Best wishes to Bob Plain as he deactivates RIFuture.org, at least for now, to do some farming in Vermont. Meanwhile, a one-time contributor to that site, Steve Ahlquist, remains a ubiquitous presence through his UpriseRI web site, providing an indispensable service by presenting video from a wide variety of news events.
16) Sen. Gayle Goldin (D-Providence) has a bill that would allow candidates to pay campaign-related child care expenses through their campaign funds.
17) There's a thin line between a rut and a groove, as the saying goes. And there's a fine line between clever and crass, apparently, as the PawSox try to draw fans for the final two seasons at McCoy Stadium before leaving for Worcester. The PawSox say they plan to celebrate on April 12 the engagement of A-Rod and J-Lo with a Red Sox-themed event, touching on a 2004 brawl between the former Yankee and Sox catcher Jason Varitek. Jason Schwartz of ESPN applauded: "The level of elaborate detail involved in this troll is impressive and worthy of respect," he tweeted. But Catherine Varitek, the catcher's wife, is not a fan of the event, tweeting, "You can't possibly be serious about this."