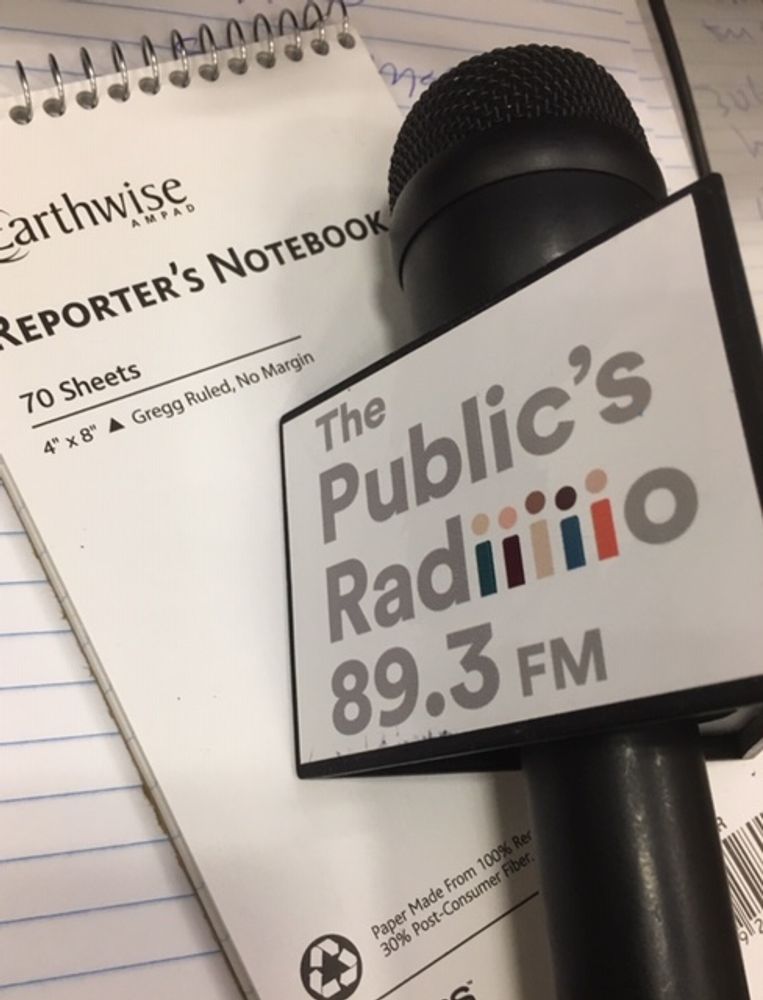 Thanks for stopping by for my weekly column. Set your calendar for summer. As usual, your tips and comments are welcome, and you can follow me through the week on the twitters. Here we go.
1) The more things change at the General Assembly (an abortion-rights bill, which went nowhere fast in 2018, became law one year later), the more they remain the same. In short, House Speaker Nicholas Mattiello maintains an iron grip on the pinnacle of power at the Statehouse. Mattiello neutralized the PawSox stadium issue in 2018, and he inoculated himself against at least part of the progressive critique by letting the process around the abortion-rights bill play out. (What's more, the House voted on the issue in March, arguably a better time for deciding big topics than the end of session.) This isn't to say progs' complaints about Mattiello or the legislative process have melted away. But not a single House Democrat voted against the budget last week – something that Rep. Brian Newberry (R-North Smithfield) calls a missed opportunity. Mattiello's hold on the speakership never appeared in doubt, even when a group of about 20 'reform Democrats' declined to back him in January. The speaker has long expressed a desire to maintain his powerful post until the full phaseout of his pet project, the car tax, is completed – and perhaps longer. Mattiello's mentor, former Speaker William Murphy, imposed an eight-year limit on his own time at the top of the heap. History shows us how it's impossible to predict what may unfold down the road on Smith Hill. Yet if Mattiello is able to win two more two-year terms as speaker, his tenure will surpass John Harwood's lengthy run as speaker.
1A) Not every member of the 'Reform Caucus' wanted to talk about why they voted for the budget backed by Mattiello. But a few did, including Rep. Justine Caldwell (D-East Greenwich). She offered this rebuttal to Newberry's critique in the previous item: "I think it's easy for some members of that caucus to throw bombs out at the rest of us when they don't have to build a majority of support for a lot of things. I certainly don't think I squandered anything. I did the best I could for my district and my constituents and the most vulnerable people in Rhode Island, and that is what I look at as my job."
2) Meanwhile, the emergence of the Victor Pedro story shows how unexpected events can influence public perceptions of the General Assembly. Speaker Mattiello moved quickly to pull his support for the $1 million in funding for the Cranston chiropractor, but critics – as I reported this week – point to this situation in saying that Rhode Island's budget process suffers from a lack of transparency. When I asked Mattiello about this question after the House budget debate last Friday, he was more interested in defending Pedro and his cortical integrative therapy as something worthy of public support. Finally, afer two followup questions, the speaker insisted there's enough sunlight in the legislative budget process. "Absolutely," Mattiello said. "People that understand the budget process understand it. [Funding for Pedro] been in the budget for a while." But due to the complexity of the budget process, most Rhode Islanders would have no idea where to look for this kind of thing even if they wanted to. Gov. Gina Raimondo zeroed out the $1 million in funding for Dr. Pedro in her spending appendix in January, but someone would have to purposefully searching with a magnifying glass to find that in the budget document. Meanwhile, there was no specific mention of the restoration of the $1 million for Pedro when House Finance quickly voted on the budget on June 14, since it was included in a $93 million appropriation. (The money became visible only a few days later in a supplemental document listing changes from the governor's proposed spending plan.) For now, changes to the legislative budget process appear unlikely.
3) Republicans hope to make budget transparency into a campaign issue next year, as part of the push for a line-item veto. Steve Frias has some related observations.
4) What's the end of a General Assembly session without a surprise? In this case, it's an agreement in principle announced Thursday for an ongoing partnership between lottery giant IGT and the Rhode Island Lottery. Gov. Raimondo joined legislative leaders in praising the deal, via statement: "Rhode Island's partnership with IGT over the past two decades has led to the creation of a thousand local jobs and hundreds of millions in economic activity. Today's announcement ensures the company can continue to grow and thrive in our state while providing Rhode Islanders with some of the highest-quality games anywhere in the country. This innovative agreement keeps Rhode Island – and Rhode Island's jobs – at the center of this modern and evolving industry." Yet Twin River, which operates local properties in Lincoln and Tiverton, said the state is leaving money on the table. "We question the timing of this no-bid, billion dollar, 20-year contract," said spokeswoman Patti Doyle. "To give one gaming company monopoly control of the machines on the casino floor is unprecedented in the industry and is significantly harming Rhode Island taxpayers. If this contract was competitively bid, we believe the upfront payment amount to the State for these gaming rights would exceed $100 million dollars. Without a doubt, this contract strays far beyond industry norms. As the state's operating partner in gaming, Twin River owes the people of Rhode Island its best performance and its best advice." Speaker Mattiello told lawmakers Friday to expect to come back for a summer session to consider the IGT bill he introduced. Asked about Twin River's criticism that the state is leaving money on the table, Mattiello told me, "We will certainly be looking at that and addressing their concerns as we go forward. A public process requires us to look at everything and everybody's concerns and that will be absolutely vetted and perhaps considered as we move forward."
5) Jim Taricani, who died last week at age 69, got a sendoff this week befitting his legacy as one of Rhode Island's great reporters. During Taricani's funeral, Pastor Jared Costanza of Christ the King Church in Kingston noted how he wasn't afraid of mobsters, feds, judges or prison. Taricani was committed to digging out information for the common good, Costanza said. U.S. District Court Judge William Smith offered a loving eulogy to his longtime friend, likening Taricani to the Big Blue Bug (menacing, but oddly comforting and quintessentially Rhode Island). I suspect Jim would have greatly appreciated the honor guard of journalists who gathered in a show of respect for him and the First Amendment. Don't miss salutes to Taricani from Tracy Breton, Tim White and Ted Nesi, Mark Patinkin, and Mario Hilario.
6) State Sen. Dawn Euer (D-Newport), who was one of the many people advocating for Rhode Island's new law ensuring abortion rights, believes the passage of the bill this year reflects a wave of statewide support. "I really think this is an exercise in small-d democracy," she said during Bonus Q&A on The Public's Radio this week. "People really stepped up, got involved, made their voices heard – emails, phone calls – and then within the chamber itself, folks stepping up and making sure that leadership was pushing priorities across the entire chamber and not just for one segment of the Democratic Party." Opponents have gone to court in an attempt to overturn the law, and they say public opinion is on their side. For her part, Euer believes the new law is here to stay. "I think that on a federal level, the situation around reproductive rights is going to get worse – it's going to continue to be under attack … and I think that is just going to increase the urgency of the pro-choice crowd, who wants to make sure that those rights are protected and that we don't go backwards."
7) The last night of the legislative session: a New York Yankees commemorative license plate, to help raise money for cancer research, died. Rep. Charlene Lima (D-Cranston) said the problem was opposition from MLB's view of Rhode Island as Red Sox country .... Rep. Gregg Amore and Sen. Ryan Pearson's bill to boost site-based management at schools passed both chambers ... House GOP Leader Blake Filippi raised eminent domain concerns about a bill backed by Rep. Carlos Tobon and Sen. Sandra Cano, but they called it a necessary boost for Pawtucket's train station district and the measure cleared both chambers.
8) Stop me if you've heard this one before. When I came to Rhode Island as a reporter in 1999, some people thought it was a watershed moment – that a new civic-business consensus would drive improvement to Rhode Island's public schools, since they are closely linked with the state's economic future. But not much changed. This week, a report by Johns Hopkins University painted a devastating picture of Providence schools. So will anything really change this time around? It's tough because there are a lot of moving parts. But as always, the future of the state is at stake. For his part, Speaker Mattiello doesn't think more money is the answer. "I don't believe this is a financial problem or issue, in most cases," he told me. "Most of the fixes can be done without money. I've said this before on other issues. I don't believe at throwing more money at a broken system. I think you're just going to get an even worse result. Money doesn't fix everything."
9) Paul Valletta, the president of the Cranston firefighters union, has gotten the nod from Cranston Mayor Allan Fung to be that city's next fire chief. This follows ongoing fundraising reported by TGIF last week. To some, the elevation of Valletta is just another signal that Fung wants to take another crack at running for governor in 2022. Valletta declined to talk about his appointment Friday, calling it premature. But the House and Senate issued resolutions congratulating him.
10) For the first time in longer than anyone can remember, the RI House didn't suspend its rules in the waning days of session. GOP Leader Blake Filippi said he wouldn't agree to the suspension due to a lack of progress on Republican initiatives. "So I think it's significant to show that we were able to get our business done in a timely and efficient manner without the rules being suspended," he said. "I thought what we did over the last week shows that we can do it."
11) The U.S. Supreme Court has scratched a citizenship question on the Census, but has the damage already been done?
12) Meanwhile, SCOTUS didn't want to get involved in partisan gerrymandering.
13) Dr. Pedrogets interviewed about cortical integrative therapy in 2014. According to the interviewer, "Much of Dr. Pedro's work has been subsidized by generous legislative grants from the State of Rhode Island."
14) What's the next frontier for General Assembly progressives after the passage of same-sex marriage in 2013 and a law ensuring abortion rights this year? If you ask Sen. Dawn Euer, the answer is Rhode Island's approach to tax incentives, where she sees a need for more fairness. As Euer noted on Bonus Q&A, "In Newport, there's hotel developers that are coming in and that are getting tax incentive packages, and I have homeowners who are saying I can barely afford to pay my annual property tax, and now we have somebody who's coming from out of state who is now getting this support from the state." As an added bonus, taking a tough look at incentives could draw support from both progressives and conservatives.
15) Best wishes to RDW partner Dante Bellini, who's concluding a four-decade PR career in Rhode Island. "I will be retiring as an agency partner/EVP and also as a full time employee," he said in a note. "But that doesn't mean I am disappearing. I will not be heading to Rhode Island south (Florida)…at least for a few years! You will still see me around from time to time, involved in a special project or two. Most importantly, I will continue to support and cheer on my RDW agency family with all the intensity and passion I have felt for so many years … It has been 41 years at what is essentially one company. 14,965 days or 66.7% of my life. Over those many days, I've seen lots of people come and go. I've seen superstars and a few who were far short of that. We've gone from hand-drawn ads, typesetting and 16mm film to digital ubiquity. From faxes to Fed-X to email to Snapchat. From wine and steaks at lunch to Yoga Wednesdays, quinoa salads and smoothies. From taxis to Uber to Jump bikes. I'm also reminded, especially these days after our friend Jim Taricani passed, that every day is truly a blessing we cannot take for granted. I'd be lying if I didn't tell you that I feel a heavy weight from losing so many friends so young, which factored into this decision. Nonetheless, the world keeps changing, as it should, and so must I."
16) Congrats to UConn journalism professor and former ProJo stalwart Mike Stanton on his selection as a Boston Globe Spotlight Fellow Mike Stanton. Mike naturally declined to tell me the subject of his investigative project. It's expected to get published some time next year.
17) Two studies with Rhode Island connections. Former Raimondo comms staffer Marie Aberger is part of a group that looked at the gender of pundits talking about politics on TV. (Spoiler: viewers in battleground states are more than two times as likely as to hear a male pundit, rather than a female one.) Meanwhile, Rhody native Matt McDermott shares word of a study by Whitman Insight Strategies and BuzzFeed News, showing that most LGBTQ Americans welcome the presence of police and corporations in Pride parades.
18) Enjoy summer. It will be over before we know it, right?