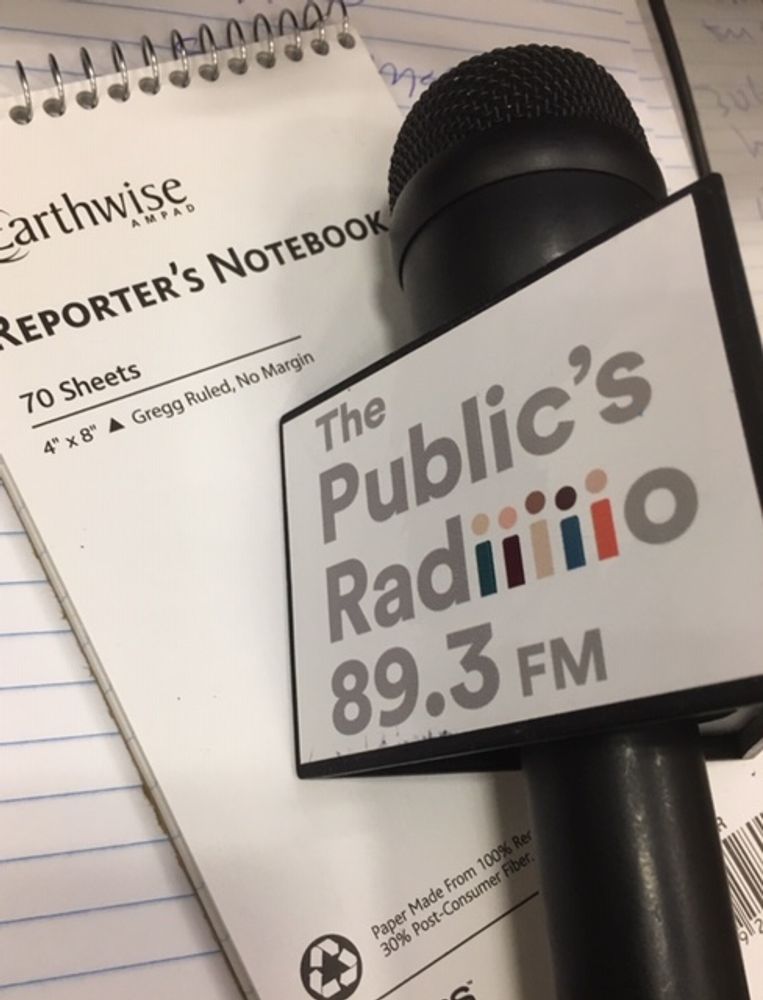 Thanks for stopping by for my weekly column. It's partially done, due to the House budget vote, and will be updated later. As usual, your tips and comments are welcome, and you can follow me through the week on the twitters. Here we go.
1) Rhode Island House Speaker Nicholas Mattiello defends the inclusion of $1 million in the new state budget for a Cranston chiropractor, but Mattiello reversed his support for maintaining that funding after the story hit the media. Progressive reporter Steve Ahlquist was first to ask: "Who is Dr. Victor Pedro and why is receiving $1M in the 2020 RI State Budget?" Led by Ted Nesi, WPRI offered additional detail, including how lawmakers had already steered almost $1.9 million to Pedro since 2004, and how Pedro's cortical integrative therapy has faced a lot of doubt from medical experts. In a statement, Mattiello defended Pedro and his work as worthy of public support. "Speaker Mattiello believes the state should be committed to providing appropriate resources to a program offering unique care and treatment in difficult cases and that gives individuals an improved quality of life, enabling them to live outside the confines of medical facilities," Mattiello spokesman Larry Berman said in a statement. "Some established providers would rather warehouse these often neediest of patients rather than offer relief when it is available. For now, the Pedro story raises more questions, particularly how many other items like this are tucked in Rhode Island's almost $10 billion budget? Without the help of tipsters dropping dimes to reporters, it's very difficult to know. But perhaps more sunlight can be put on the budget process, as Ken Block noted in a thread on Twitter. Excerpt: "[The money for Pedro] was not detailed in the 427 pages of budget articles scheduled to be voted upon by the full House this afternoon at 2:00pm. It was bundled into a $90+ million bucket in the budget. BUT...Gov. Raimondo says she removed the chiropractor's $1,000,000 in her budget transmitted to the House this past January. So...there must be much more detail kicking around in budget documents that are kept secret from both the public and members of the House Finance Committee until after the 'budget' is passed."
2) Here's the scoop on what happened with the RI House budget debate on Friday night and Saturday.
3) Rhode Island has lost a fine person and a superb investigative reporter with the passing Friday of Jim Taricani.
4) It's exception in Rhode Island when you see a bill clear the Senate, the House and then almost immediately get signed into law by the governor all on the same day. But that's what happened Wednesday when a long-running effort to create a stand-alone state-based law to ensure abortion rights came to fruition. Supporters will remember this as a historic moment, even if there was little actual drama. The biggest question all along was whether the bill would get out of a Senate committee, and Democrats used their super-majority status to make that happen earlier this month. Opponents are horrified, and they vow to try to reverse the course by electing more opponents of abortion rights to the General Assembly.
5) TGIF has confirmed that Cranston Mayor Allan Fung quietly staged a fundraiser at Chapel Grille on Thursday night. Fung is term-limited in Cranston, and he was non-committal in speaking with reporters about his political future after the state Ethics Commission this week gave him the green-light to guest host on WPRO. "I'm not ruling anything in or out," he told the ProJo's Paul Edward Parker. So why is Fung raising money? I wanted to ask him, but the two-time former gubernatorial candidate did not respond to a phone message and text. Meanwhile, Fung's Q1 campaign finance report shows an influx of thousands of dollars on March 4 (the mayor has traditionally staged a fundraiser to coincide with his birthday in late February). So while Fung remains opaque about 2022, his ongoing political activity shows, at minimum, how he wants to keep his options open.
6) First came Rhode Island's enactment of same-sex marriage in 2013. Now the state has created a law to protect abortion rights, amid growing restrictions on abortions in other states. So what's the next frontier in terms of big progressive issues? Can liberals make changes in gun policy? Will establishment Democrats re-assert themselves? Can the GOP increase its ranks in the legislature?
7) As a libertarian and free market kind of guy, Blake Filippi is torn the economic zone initiative backed by Senate President Dominick Ruggerio included in the House budget. Critics call this measure a power grab to ram through the Fane Tower proposal in Providence. Ruggerio, an unabashed supporter of the Fane project, says development and developers should be made more welcome in places like the I-195 District. For his part, Filippi believes "it's a potential power grab. I'm frankly very concerned about the continued usurpation of local zoning and planning in this state," he said on Bonus Q&A this week. "I do believe this is a step in the wrong direction. Unfortunately, it's a step that in many minds has been made necessary based on Providence's frankly abject failure to treat Jason Fane correctly. Someone wants to come into this city, into this city that is frankly desperate for tax revenues, and spend $300 million, we should be rolling out the red carpet, not questioning their character."
8) Blake Filippi on whether he's interested in running for governor in 2022: "I don't think so. I love being minority leader. I can't picture it at this time."
9) The circumstances of the abortion vote – in which top legislative leaders voted against it, but allowed the bill to move forward – raises a question: Will any other issues opposed by leadership emerge for a future floor vote? Line item veto, anyone?
10) The long battle over Invenergy's controversial proposal for an energy plant in Burrillville could be over.
11) Back in the day, A.G. Sulzberger stood up to the Narragansett Lions as a young reporter at the ProJo. Now, as publisher of the New York Times, he's even writing in the WSJ about the Trump presidency and the importance of press freedom.
12) It's on! The Hartford Courant fires back after not much liking a recent ProJo editorial: "It says something about a person, or a state, when criticizing others becomes bad habit. Insecurity. Low self-esteem. That sort of thing. Once again, in what's becoming a tired theme, the Providence Journal on Tuesday published an editorial that pointed out that Connecticut has some problems. he editorial was headlined "Cautionary tale from Connecticut," and it was based largely on an op-ed in the Wall Street Journal written by Bob Stefanowski, the former Republican candidate for governor who could not offer a single solution for the state's woes beyond 'cut taxes' with no specifics. The editorial refers to Connecticut as 'a sea of dysfunction' and ends by saying 'Rhode Island's politicians would be wise to avoid repeating its mistakes.' Let's talk about dysfunction. Aside from Rhode Island's horrifying legacy of corruption (just Google 'Rhode Island corruption' — you could surf the links for a week), Rhode Island doesn't measure up to Connecticut, as we've said before. U.S. News & World Report, for example, takes 'thousands of data points' to rank states. Turns out Connecticut is ranked 21st overall. Rhode Island is 26. Connecticut beats Little Rhody in education, health care, crime and infrastructure. That's right — Rhode Island's infrastructure is worse than Connecticut's. Alas, on the economic measures, Rhode Island's rankings generally exceed Connecticut's, but it's worth mentioning that Connecticut's business climate is ranked just a pip above Rhode Island's … Why does the Providence Journal feel compelled to keep harping on Connecticut's problems? This latest jab — coming from the state whose main distinction is that it is exactly the size of Rhode Island — adds nothing …"
13) Speaking of ProJo editorials, some people think the newspaper hasn't given equal opinion coverage in the debate about Secretary of State Nellie Gorbea and voter lists in an age of identity theft.
14) You think $1 million is a lot of money? Your tax dollars are at work on the $1 trillion F-35 fighter jet.