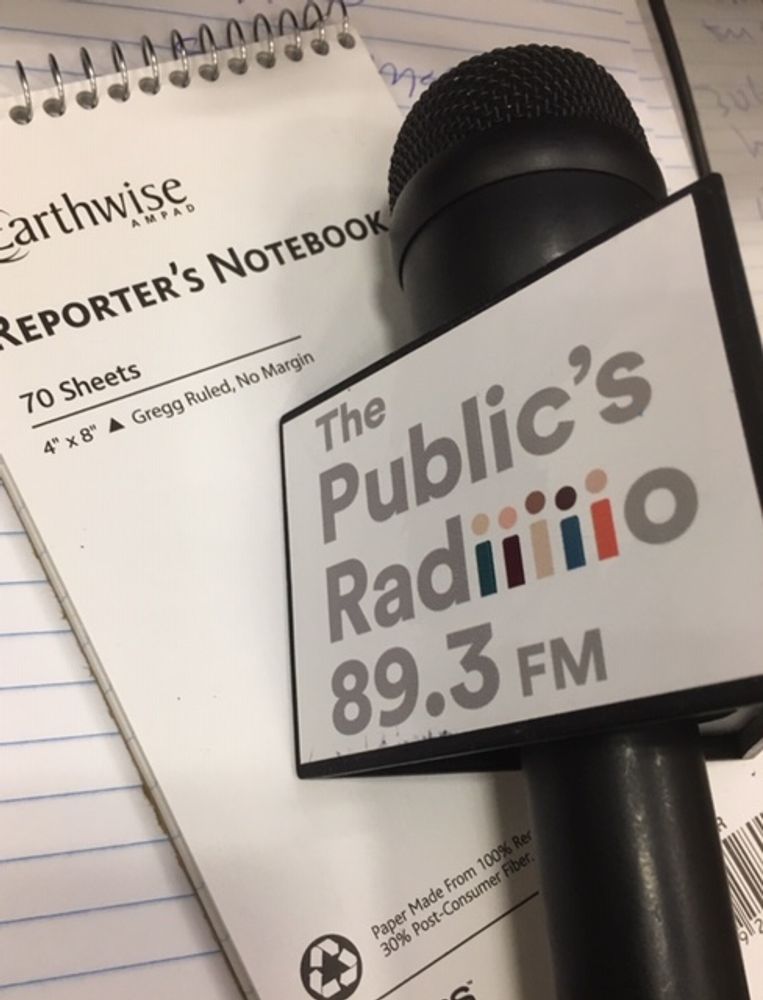 The General Assembly is done for a while, and it's time to hit the beach. Thanks for stopping by for my weekly column. As usual, your tips and comments are welcome, and you can follow me through the week on the twitters. Here we go.
1) Until Friday, Rhode Island Gov. Gina Raimondo's office was largely silent about her hesitation to sign the $9.9 billion budget passed by the General Assembly. But she outlined a litany of complaints in her transmission letter, potentially setting the stage for conflict beyond a day when relatively few Rhode Islanders are paying attention to the news. Not to be outdone, House Speaker Nicholas Mattiello and Senate President Dominick Ruggerio offered a sharp rebuttal. Read on.
2) In her letter, Gov. Raimondo cites progress on RI's economy and thanks the legislature for its work on such initiatives as adding pre-K slots for 300 more children, "record investments" in K-12 education, and fully funding her proposal for more money for English Language Learners. "However, in other important ways, the General Assembly's budget restricts our ability to grow the economy and unwisely takes our foot off the gas at a critical point in our comeback," Raimondo writes. "By cutting our innovative and effective new economic development tools, our progress is put at risk." In particular, the govenror cites cuts to the Real Jobs Rhode Island job training program, the creation of "a new controversial tax incentive program benefiting wealthy out-of-state investors that could put $42 million of taxpayer money at risk," "a costly and unnecessary tax that will force every driver in Rhode Island to pay for new license plates," and she said the budget And "fails to address the root causes of marijuana entering the black market while also taking the responsibility of writing regulations away from professionals and putting it into the hands of legislators." Raimondo's delay in signing the spending plan can mostly be linked to her concern about Article 2, which, she said, "places unprecedented restrictions on the ability of the executive branch to account for unforeseen increases in the number of children and families we serve as part of our legal and moral obligation to care for vulnerable Rhode Islanders." Furthermore, the governor says the legislative budget "does nothing to reduce spending" and "doubles our out-year deficits while ignoring proposals to address increasing costs in our prison system." Finally, Raimondo laments how Rhode Island is one of six states without the line-item veto and said she'll work to get it on the ballot next year.
3) The response to Raimondo, via statement, from Speaker Nicholas Mattiello and Senate President Ruggerio: "We are pleased that this pro-business, pro-education budget has gone into law today. This budget adheres to the fundamental principles we have established by properly funding essential services, while respecting the limit on how much we can ask of our taxpayers. We are proud that we are fully funding our commitment to phase out the car tax, something the Governor attempted to slow down. In particular, the budget is responsive to concerns that the economic development policies of the last four years have not done enough to help home-grown small businesses. This budget also spares Rhode Island businesses the costly new taxes the Governor had sought to impose. The General Assembly's budget does impose greater accountability on the executive branch to curb overspending and encourage fiscal discipline while being responsive to health and safety concerns. As we continue to address the structural deficits, it is imperative that we get hiring and spending practices under control. Given recent management failures, it's not surprising that these important measures would be met with such resistance from the governor."
4) Charlestown resident Scott Keeley, who is pressing the right of Rhode Islanders to visit the shoreline, plans a demonstration to further that cause on Saturday, July 6. He's not the only one concerned about access to the water.
5) Rhode Island ACLU Executive Director Steven Brown, who has been keeping an eye on the General Assembly for a long time, counts the passage of a bill ensuring abortion rights as the legislature's top civil liberties accomplishment for 2019. "We're very pleased with that especially in light of everything that's going on across the country right now," Brown said during this week's Political Roundtable on The Public's Radio. "Roe vs. Wade, no matter what anybody else says, is in jeopardy and I think the state of Rhode Island should be very proud of taking a pro-active stance and getting this bill enacted into law." On the down side, according to Brown, was the General Assembly's move to not pass Attorney General Peter Neronha's proposal to reclassify simple drug possession from a felony to a misdemeanor. Brown also said the legislature lags other states in passing measures to protect individual privacy. For the RI ACLU's complete review on the legislative session, click here.
6) Check out Mosaic, The Public Radio's new podcast on immigration.
7) In related news, former state Rep. Aaron Regunberg was among those arrested this week during a protest outside the Wyatt facility. The RI ACLU's Steven Brown is pessimistic about the outlook for critics of Wyatt to get their concerns addressed during ongoing mediation. "I don't expect anything good to happen," Brown said during Roundtable. "I think the bondholders are in a very good place, but we'll just have to wait and see." The civil libertarian is more sanguine about the outlook for legal challenges to President Donald Trump's immigration practices. "The courts have actually been very sympathetic to the arguments that have been raised against all these things the Trump administration is doing," Brown said.
7) While U.S. Rep. David Cicilline has emerged as a leading critic of Facebook, his counterpart in Rhode Island's Second Congressional District, Jim Langevin, has more than $300,000 in holdings in Facebook (and more than $100,000 in Alibaba, known as the Chinese version of Amazon). Langevin tells me his financial stake is a non-issue: "I am going to vote on what's right for the American people and making sure that we have accountability." As NPR reports, House Speaker Nancy Pelosi gave her support for an investigation – led by Cicilline – of whether too much power is concentrated in a small number of U.S. tech firms.
8) As Angélica Infante-Green, Rhode Island's new education commissioner, and other stakeholders gear up for the push to transform under-performing public schools, should a constitutional right to an education be part of that process? The RI ACLU's Steven Brown believes the answer is "yes." "For a number of years now, there's been a bill introduced in the General Assembly – constitutional amendment that would specifically guarantee this constitutional right and I think that would be very helpful," Brown said on Bonus Q&A. "You know, a lot of people point to Massachusetts in terms of its educational reform. Whether you agree or disagree with whether it's the reform Rhode Island needs, one thing that often doesn't get mentioned is that the year that the Massachusetts educational reform started was also the year that the Massachusetts Supreme Court ruled there was a constitutional right to an education that the legislature had to deal with." Meanwhile, as Scott MacKay notes, the latest Providence schools report is just the latest in a long list of studies.
9) Maurice Mitchell, the national director of the Working Families Party, will be at Xaco Taco in Providence on Tuesday, July 9 (7:30-9:30 pm) to talk about WFP's organizing on the Democratic side of the the 2020 presidential election. Based on a series of questionnaires, WFP said it has "narrowed its field to Bernie Sanders, Elizabeth Warren, Cory Booker, Julian Castro, Bill De Blasio, and Kamala Harris. In the coming months, WFP members and leaders will interview and assess the candidates, culminating in an organization-wide vote later this year." In a statement, Mitchell said, "The best way to beat Donald Trump in 2020 is to nominate someone with a bold, transformative vision of real and sustained justice -- one where everyone can thrive and seek happiness and derive pleasure from this precious life, no matter what you look like, where you were born, who you love, or how much money is in your pocket. And if we can win the presidential election on the basis of such a bold vision, we will move that much closer to winning the world we deserve."
10) Save the Bay on why it considers 2019 a missed opportunity for the General Assembly to help Rhode Island and its environment. The answers include climate change, plastics, solar arrays, and environmental enforcement, among others.
11) U.S. Sen. Edward Markey of Massachusetts – whose chief of staff is West Warwick native Paul Tencher – is among the latest long-term incumbents who could face a tough re-election contest. As Stephanie Murray reports for Politico, " 'Given the political environment we're in, especially in Massachusetts, it makes every race a dangerous race. Some more than others, for sure. But if the people who get into the Senate race against Markey turn out to be real candidates, Markey's got a real problem,' said Mary Anne Marsh, a political analyst at Dewey Square Group. Recent polling shows Markey's support among Massachusetts Democratic and unenrolled voters is a little shakier than he would like. He has support among 44 percent of voters, but about as many voters say they are undecided about who they would vote for in a primary, according to a recent Boston Globe and Suffolk University poll. The senator's favorability rating is an anemic 38 percent, with 25 percent of voters expressing an unfavorable view of him. More than a third of voters are either undecided (22 percent) or have never heard of him (14 percent), a bad omen for a pol who's been in Congress for more than 40 years."
12) Jack Shafer laments the end time of the political cartoon: "Cartoons were once so powerful they could bring down political dynasties, as Thomas Nast's brought down Boss Tweed and Tammany Hall in 1870s New York. In the 1960s, Richard Nixon understood that a single cartoon of him by Herblock was powerful enough to block his political comeback. "I have to erase the Herblock image," Nixon said. Just a generation ago, readers delighted in celebrating or damning the acerbic cartoons by Paul Conrad or Pat Oliphant. But somewhere along the line, editorial cartoons lost their cultural primacy. Who do we blame? And do we have a good reason to root for their return?"
13) Ongoing problems with the Registry of Motor Vehicles and the MBTA offer a reminder that it's not all cakes and ale in Massachusetts – and how Rhode Island is hardly alone in struggles with some government services.
14) Speaking of our neighbor to the north (and to the southeast), there was a groundbreaking this week for the long-envisioned South Coast Rail project. Massachusetts Gov. Charlie Baker told a news conference that phase 1 of the project will connect Taunton, Fall River, New Bedford and surrounding areas to Boston. "After years of advocacy, the day when this expansion project will provide service to Southeastern Massachusetts communities is finally in sight," MassDOT Secretary and CEO Stephanie Pollack said in a statement. "This is a proud moment for MassDOT and the MBTA, and a proud moment for the Commonwealth. I look forward to watching the infrastructure in this corridor take shape and am eager for the day in 2023 when the very first train operates on this route carrying passengers."
15) The taste of a cold beer is especially sweet in the summer. We bid you happy weekend with this update from our go-to beer maven, Lou Papineau, on the General Assembly's "small but encouraging bump for the burgeoning Rhode Island beer world." Of course, Lou has all the Rhody beer news you can use at his Bottles & Cans & Just Clap Your Hands site.