=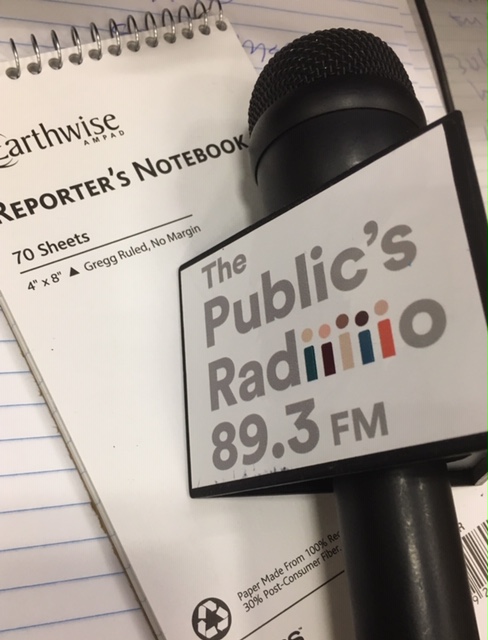 February is on the way out and Rhode Island lawmakers are set to return to the Statehouse. Thanks for stopping by for my weekly column. As usual, your tips and comments are welcome, and you can follow me through the week on the twitters. Here we go.
Although Gov. Gina Raimondo won a decisive victory for a second term last November, she remains a polarizing figure. The latest example is how Raimondo's Department of Environmental Management wants to use fee hikes for beach parking and campgrounds to fund some new positions. Raimondo frames the issue as one of properly stewarding a key economic generator; Additional staff and a better funding stream are needed, she said, to keep up with the heavy use of outdoor attractions in Rhode Island. Critics, however, see the increased fees as part of an ongoing nickel and diming of taxpayers, and they question whether the fee hikes will even go for their designated use. (For the record, DEM wants to hike the cost of beach parking for Rhode Islanders by $2, and between $4 and $16 more to use various campground features.) While House Speaker Nicholas Mattiello and Senate President Dominick Ruggerio were subdued in their response, Rep. Dennis Canario (D-Portsmouth) emerged as a sharp critic on this issue. "Especially concerning is the impact that these fee increases will have on our low-income families who camp with their families because it is much more affordable than traveling out of state for much-needed vacations," Canario said in a statement. "The camping fee increases are particularly egregious because the rate of increase is far more than the beach fee proposal." Time will tell whether Raimondo's inclusion of $1.5 million more for DEM survives legislative vetting.
2. Joseph R. Paolino Jr. – former Providence mayor, major downtown property owner and RI's Democratic National Committeeman – tells me he's being encouraged by some of his friends to consider running for governor in 2022. "As of today I'd rule it out, but the election is not today," Paolino, who lost a three-way Democratic primary for governor in 1990, said earlier this week. A wide field of Democrats is expected when the governor's seat next becomes open. The candidates could include Providence Mayor Jorge Elorza, Lt. Gov. Dan McKee, Secretary of State Nellie Gorbea, General Treasurer Seth Magaziner, and perhaps Attorney General Peter Neronha. For now, Paolino seems to have mixed feeling about making his first run since 2002 (when David Cicilline, now a congressman, decisively beat him in a primary for mayor of Providence). "I just don't see it happening," Paolino said at one point in our interview. But he added: "Let's see if I get that feeling back [of wanting to run]. Let's see who runs."
3. With former Massachusetts Gov. William Weld contemplating a GOP primary challenge to President Trump, there's some irony in how Weld appointed Bristol County, Massachusetts, Sheriff Thomas Hodgson – now among Trump's staunchest supporters in the area – to his job in 1997. Hodgson most recently visited with Trump at the White House earlier this month, and he remains solidly behind the president's push for a border wall with Mexico. Hodgson remains a lightning rod for critics on a range of issues, including his support for cooperation between local law and enforcement and Immigration and Customs Enforcement (ICE). Critics, including leaders in the Providence Police Department, say that can make undocumented immigrants unlikely to speak with law enforcement. But in an interview on Bonus Q&A on The Public's Radio this week, Hodgson said working with ICE is a matter of enforcing the law: "If we begin to pick and choose which laws we're going to enforce, then we start to give license to everyone else that why should this matter or that matter, and this is where we start to erode the rule of law in our country. If we don't like the laws that exist, then Congress needs to change them and we need to go forward and push and say this is outrageous and speak up."
4. A U.S. Supreme Court decision this week could put a damper on the ability of states like Rhode Island to seize assets and share the proceeds with local police departments. Under current law, police can seize money and property that they say is related to a crime, even if the property owner isn't arrested or charged. Steve Brown of the RI ACLU tells The Public Radio's Sofia Rudin that opposition from police has helped block efforts to limit asset seizures. "Unfortunately I think a lot of police departments depend on the money and property they raise from these seizures. That may be true but this is money and property they really never should have obtained in the first place," Brown said. This issue is one that unites opposition from different parts of the political spectrum, as evidenced by concerns by Mike Stenhouse, CEO of the Rhode Island Center for Freedom and Prosperity, about asset forfeitures. "Property owners who've suffered similar fates could continually sue the state of Rhode Island, now that the Supreme Court has cleared the way," Stenhouse said.
5. Via CTPost: "A highway tolling system that could raise $800 million a year would include at least 30-percent discounts for Connecticut residents, according to details in Gov. Ned Lamont's budget announced Wednesday. The new governor presented a potential system of 53 toll-collecting gantries across Interstates 84, 91, and 95, and Merritt and Wilbur Cross parkways, for which construction could begin in 2022 at the earliest and cost $213 million to erect."
6. Elsewhere in transportation, Rhode Island walking and bicycling enthusiasts have reason to be happy. The state Department of Transportation has withdrawn a major amendment that would have taken more than $20 million meant for cycling and pedestrian infrastructure. The change is due to "the unexpected influx of approximately $70 million in federal funds allocated to Rhode Island though the 2019 Transportation, Housing, and Urban Development, and Related Agencies (THUD) Appropriations bill," according to a public notice for the state Planning Council Transportation Advisory Committee.
7. Bristol County, Massachusetts, Sheriff Thomas Hodgson is known for a string of controversies, ranging from putting inmates into what he euphemistically called 'tandem-work crews' to offering a prison labor force to help build a border wall. Less well known is how he's one of the most durable Republicans in a region dominated by Democratic elected officials. Since first being appointed in 1997, Hodgson has won election to four six-year terms, and he was uncontested the last time out, in 2016. It could be that Bristol County voters lean a bit conservative, and Hodgson hasn't always faced the toughest competition. About about his electoral success, Hodgson said that saying what you feel is real. "I believe that being honest, fighting for what you believe, is right," he said on Bonus Q&A, "and being ok if in the end they say, 'well, you know what, the majority of us really don't agree with that and we think we want to switch gears and go to someone else' -- I'm okay with that, because anything short of that would be my falsifying what I'm really about and what I really believe."
8. While the word "sheriff" conjures images of the old West, sheriffs in Massachusetts oversee county jails and prisons. That's different from how sheriffs in some southern and western states are on the frontlines of law enforcement. And in Washington state, about a third of the 39 sheriffs have expressed concerns about enforcing a new gun law. Jared Goldstein, a professor at Roger Williams University School of Law, is quoted in this NPR story on the debate over so-called "constitutional sheriffs."
9. House Speaker Nicholas Mattiello has a column in the Cranston Herald – the same venue where his two-time rival, Republican Steve Frias, has been writing. Here's an excerpt: "With the campaign season behind us, my hope is that we can all work together for the people of the state. Over the last five years that I have been speaker, we have worked together to improve our state's economic climate, assist working families and improve the quality of life for residents throughout our state. As I stated when I took the rostrum for the very first time in March 2014, our focus will be on 'jobs and the economy.' Working with Gov. Raimondo and the Senate, our focus has not strayed from that mantra. A few short years ago, our unemployment rate was 11.3 percent. It now stands at 3.8 percent, the lowest it has been in 29 years. For six straight months, more than a half-million Rhode Islanders are working, which is highest number in our state's history. The Jobs' Incentive Act, a House initiative, has resulted in more than 3,200 new good-paying jobs."
10. Rhode Island and Massachusetts have so far not signed on with the other states suing over President Trump's emergency declaration.
11. Amid grim headlines about the journalism business, writes Jon Chesto in The Boston Globe, "the nonprofit world offers a kind of hope, a way forward through the expanding news deserts."
12. In his weekly commentary, Scott MacKay says governments at throwing too much money at people and companies that don't need it.
12. With President Trump imposing tariffs on Chinese garlic AND making it harder to attract migrant labor, how are things working out in the garlic capital of Gilroy, California?
13. The bill from state Rep. Carol McEntee (D-South Kingstown) to extend the statute for childhood sexual abuse from seven to 35 years is slated for a House Judiciary Committee hearing on Tuesday. (In a sign that McEntee's priorities may get more consideration, she broke with the 'Reform Democrats' to vote for Speaker Mattiello in January.)
14. What might happen when the Mueller investigation is complete.
15. 'Backpack Kid' is suing Fortnite for copping his "flossing" move.
16. How doing stand up comedy can be a form of therapy.
17. Genetically modified mosquitos – what could possibly go wrong?
18. "Are movies getting better?"
19. Rest in Peace, Boston Globe sportswriter Nick Cafardo, gone far too soon. Via Dan Shaughnessy: "Everybody liked Nick. The man had no enemies. For a baseball writer in 2019, that's impossible."