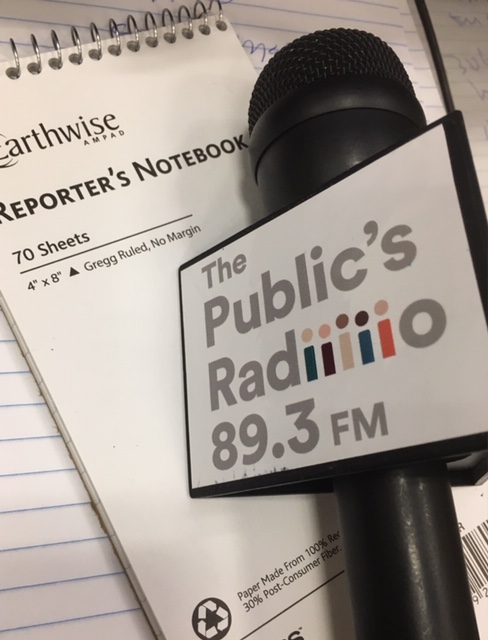 We're counting down the days until 2019. Thanks for stopping by for my weekly column. As usual, your tips and comments are welcome, and you can follow me through the week on the twitters. Here we go.
1) New York developer Jason Fane's proposed 46-story tower in the I-195 District has a new lease on life after 10 Providence city councilors voted Thursday to override Mayor Jorge Elorza's veto of a zoning change. But will the Hope Point Tower ever be built? That remains far from certain, particularly due to how a recession is expected on the horizon. Critics take a darker view, arguing that the numbers for the project don't add up. "Every responsible expert has indicated that this project is not financially viable and will fail under its own weight," Elorza said after the council's vote. "It's disappointing that our City Council ignored these warning signs and caved to continued political pressure, instead of siding with our residents." Yet Fane's organization touted the override as a vote of confidence in the future. "It represents an opportunity to help move Providence forward with growth and new development," Fane spokesman Dante Bellini said in a statement. "As we have said before, we remain bullish on Providence and Rhode Island. [The tower] will be an exciting and successful project within the Innovation/Knowledge District, where entrepreneurs, innovators, makers and the movers of today and tomorrow will want to work, live and play." To supporters, the Fane tower represents growth and the fresh revenue desperately needed in Providence. Opponents say the project epitomizes spot zoning. In the end, Gov. Gina Raimondo, House Speaker Nicholas Mattiello, Senate President Dominick Ruggerio, and 10 of 15 Providence city councilors all supported the project. Now the Fane tower is expected to be on the agenda for a meeting next Wednesday of the I-195 District Commission.
2) Ward 2 Providence City Councilor Sam Zurier of the East Side, who decided earlier this year to not seek-re-election, was one of the three "no" votes against the Fane tower, along with Bryan Principe of Ward 13 and Nirva LaFortune of Ward 3. Here's part why he opposes the tower, as expressed by Zurier during a guest appearance on The Public's Radio's Political Roundtable this week: "I'm less concerned about the aesthetics than I am with the integrity of the comprehensive plan of the city …. The comprehensive plan is something that's required by state law. The City Plan Commission looked at this project, determined that it was inconsistent with the comprehensive plan. And when developers are not confident that the city will stick with its planning regime, they won't come."
3) The potential relocation of toy-maker Hasbro from Pawtucket looms as another tough blow for the administration of Mayor Don Grebien. But barring an exit from the state, Hasbro's future HQ could represent a windfall for Providence. After a meeting on the subject this week, Gov. Raimondo, Speaker Mattiello, and President Ruggerio issued this joint statement: "Hasbro has been a part of Rhode Island's fabric for a century and has provided countless Rhode Island families with a good job. Hasbro is a global company with global options in a changing industry. As Hasbro looks at its options, we will all work together – with Hasbro, the City of Pawtucket and local leaders from across the state – to do everything we can to keep Hasbro and Hasbro's jobs in Rhode Island." Meanwhile, Hasbro CEO Brian Goldner tells Ted Nesi that he'd like to keep the company in the Ocean State, "but we have to look broader than that in order to make sure that whatever decision we make is a really good one for the company and our employees," he added, saying the company is "probably still another three to six months from a real plan." (Another question: if Hasbro relocates to Providence, would the company also consider creating the kind of product-based theme park that could be a major tourist draw?)
4) With the Mueller probe producing more fallout, here's U.S. Rep. David Cicilline view from a recent interview on whether House Democrats should pursue impeachment against President Trump: "We have a responsibility to hold this administration accountable. That's our constitutional responsibility. We've got to protect Mr. Mueller's investigation. We've fought hard for the recusal of the attorney general from this investigation. We fought hard for the appointment of special counsel. Now we have to await his report, and I think it's very important that we pass legislation to prevent the special counsel from being discharged and to fight against any effort to impede or interfere in any way. And I think we really have to wait for the results of that report …."
5) Kevin Jackson was the longest serving city councilor when he was arrested in 2016 and charged with embezzling more than $100,000 from the Providence Cobras, the youth track group he helped establish, and misusing more than $12,000 from his campaign fund. Jackson was ousted through a recall vote in 2017 and he ultimately pleaded no contest to the charges against him. Superior Court Judge Brian Stern this week sentenced Jackson, 60, to 18 months in the minimum-security section of the ACI – half the amount sought by prosecutors. In imposing the sentence, Stern cited an array of factors, including Jackson's previously clean record, the sincerity of a number of letters that were sent on his behalf, and the former councilor's years of making a positive difference in the lives of young people.
6) Via NPR's Hidden Brain: "There are plenty of ways today to pay little—or nothing—to read the news. There are free blogs. There's Facebook and Twitter. Who needs a subscription to a local newspaper? Millions of Americans have decided they don't. But new research suggests this strategy may have costs in the long run. That's because newspapers are not like most things we buy. If you decide not to buy a watch or a cappuccino, you save money. But if you decide not to pay for a police department, you might save money in the short run, but end up paying more in the long run. Whereas most of us treat newspapers like consumer products, new research from Paul Gao, Chang Lee, and Dermot Murphy suggests that they might be more like police departments. Gao, Lee, and Murphy looked at how newspaper closures might affect the cost of borrowing in local governments. What they found is a price tag that may give many taxpayers sticker shock."
7) Speaking of getting what you pay for: the state of New York is moving ahead with a $50,000 pay raise for legislators in corruption-prone Albany while limiting other sources of income to 15 percent of a lawmaker's salary. Members of a special compensation commission "said the measures would help attract top talent to a body long tarnished by corruption and inefficiency." That's one of the arguments traditionally cited by advocates of raising legislative pay in Rhode Island – where most lawmakers get a little more than $15,000 a year. Yet the idea of giving better compensation to legislators is considered unpopular, so changes don't appear on the horizon. Critics say the status quo makes it more difficult for working class people to serve in legislatures. As Rep. Marcia Ranglin-Vassell tells ThinkProgress, " 'Legislators like myself do have more financial stress because we are not born into wealth or, in some cases, we haven't been afforded the opportunities to acquire enough wealth to take care of our competing needs,' Ranglin-Vassell said, noting that she is still repaying her student loans, while supplementing student loans for her sons' education. But she believes that struggle makes her a better representative of her Providence-based district. 'I carry the voices and pain inflicted upon my community by the lack of intentional and sustained investment in our core urban areas. I think many legislators who don't come from communities like mine, while generally good hearted, do not fully grasp just how much people are struggling.' "
8) Councilor Zurier declined to offer a yes or no answer when asked if he has much optimism about Providence's ability to make more progress in improving public education and reducing the city's crushing pension obligation. But he said he's hopeful that Mayor Elorza's growing experience will translate into better results. Being mayor of Providence "might be the most difficult elected position in the state of Rhode Island," Zurier said on Bonus Q&A on The Public's Radio. "It is just a terribly difficult job …. Here's someone who is incredibly intelligent and he wants to do the best for the city, and he's in it for all the right reasons. I think he had a substantial learning curve in his first term. Part of it is in terms of developing personal relationships. He came in as a judge, and as a judge all you have to do is figure out the solution to a problem. As a mayor, it's enough to figure out the solution – you've got to get people to agree to it. I think that's been learning how important that is and I think it gives him the chance to achieve more in his second term."
9) URI economics professor Leonard Lardaro reports that his Current Conditions Index has fallen to a score of 42, the CCI's weakest such number since 2016. "There is virtually nothing to cheer about in this month's performance," Lardardo writes. "Given the recent downtrend in the CCI, moving to a contraction value, along with weakness in Europe and Asia, we should now begin to think about whether what we are witnessing is the early stages of FILO (the FI portion). After all, 120+ legislative days were spent trying to lure the PawSox and not used 120+ more productively, helping to make our state's economy more resistant to national weakness (what economists refer to as opportunity cost, something apparently unknown to our state's elected officials). P.S. While RI's labor force is still rising on a yearly basis, it has now registered a string of five consecutive monthly declines. Recently, therefore, the unemployment rate has reclaimed its longer-term trend of falling for the wrong reasons."
10) The long shadow of 38 Studios: U.S. Rep. Cicilline responded to Curt Schilling when he went after progressive favorite Alexandria Ocasio-Cortez on Twitter: "Curt, you still owe my state $75 million. Maybe worry about that before you go after @Ocasio2018 again…" (Elsewhere, WJAR-TV's Bill Rappleye made the point that Schilling didn't exactly twist the arms of RI leaders to attract that business loan.) And just for good measure, Rep-elect Jack Lyle (R-Lincoln) sent a news release calling on AG-elect Peter Neronha "to investigate the who, what, where, when, and how's of the infamous 38 Studios blunder. 'It is readily apparent that the current Attorney General avoided addressing this pressing matter as a result of his former position as a member of the leadership team of a previous Speaker of the House. As I walked throughout my District, I repeatedly heard voters ask, 'when are we going to get to the bottom of the 38 Studios deal?' The citizens of our state are demanding answers and I am confident that under your leadership they will get them. The stench of 38 Studios hovers over our state and will continue to hamper economic growth and development until the riddle is solved as to why taxpayers were left holding the bag to pay for this boondoggle. The bitter taste that this corrupt bargain left in the mouths of many Rhode Islanders resulted directly in the imminent departure of the PawSox. The time has come to make those who were responsible for this unfortunate situation culpable, so this won't happen again.' "
11) In a bit of a coup for General Treasurer Seth Magaziner, the National Association of State Treasurers will hold a training symposium in Providence in May. Meanwhile, the National Speakers Conference will hold a Rhode Island event in August.
12) Gov. Raimondo won praise this week for a diverse slate of judicial nominees. As Michael Yelnosky, dean of the law school at Roger Williams University, tweeted, "Never before - NEVER - have three African-Americans been presented for nomination to the state courts by a Rhode Island governor."
13) Brown University President Christina Paxson told the Jewelry District Association this week about the university's plans to make more investments in the district.
14) Central Falls Mayor James Diossa continues to increase his profile on the statewide and national stage as Central Falls makes its comeback from federal bankruptcy. Diossa was elected president of the Rhode Island League of Cities and Towns. He also was appointed to the National Latino Commission on Census 2020, organized by the National Association of Latino Elected and Appointed Officials (NALEO) Educational Fund. And Karen Freeman-Wilson, the mayor of Gary, Indiana, and president of the National League of Cities (NLC), announced that Diossa has been appointed to the NLC's Finance, Administration and Intergovernmental Relations federal advocacy committee. This committee has the lead responsibility for developing federal policy positions on issues involving national economic policy, general financial assistance programs, liability insurance, intergovernmental relations, census, municipal bonds and capital finance, municipal management, antitrust issues, citizen participation and civil rights, labor relations, Native American sovereignty and municipal authority. As a committee member, Diossa will play a key role in shaping NLC's policy positions and advocate on behalf of America's cities and towns before Congress, with the administration and at home.
15) Public support for term limits has grown as Americans have become more negative about politics. But are they a good idea? Critics can point to long-serving elected officials, like the late state Sen. Michael Lenihan of East Greenwich, as a counter-example of why term limits are a bad idea. But Providence Ward 2 Councilor Sam Zurier is a fan of how Providence councilors are limited to three four-year terms. "I think having turnover on the council allows for different ideas," Zurier said on Bonus Q&A. "Currently, there are seven members of the City Council who will take office in January, who will be subject to term limits, and I think that that's going to provide an opportunity for change, which could for the good."
16) Avory Brookins, environmental reporter for The Public's Radio, reports on the fight against utility shutoffs: "So far this year, more than 5,600 National Grid gas customers, and more than 12,000 electricity customers in Rhode Island have been shut off."
17) U.S. Sen. Jack Reed and the late Sen. John McCain of Arizona are being recognized with the 2018 Javits Prize for bipartisan leadership. Reed was cited for "an ability throughout his career to bridge partisan divides, bring people together, and get results. His bipartisan Childhood Cancer STAR Act, signed into law this year by President Trump, has been called "the most comprehensive childhood cancer legislation ever introduced into Congress," and will help find new treatments and improve outcomes for patients battling pediatric cancer. As Ranking Member of the Appropriations Subcommittee on Transportation, Housing, and Urban Development, Reed has successfully worked alongside Chairman Susan Collins (R-ME) on a bipartisan basis to boost federal investments in housing, transportation, and community development initiatives. As the Ranking Member of the Senate Armed Services Committee, he worked closely with Chairman John McCain to support our troops and enhance the military's ability to respond to new and emerging threats. Under their leadership, the committee continued a bipartisan tradition of working together, and for the 57th consecutive year, advanced a bipartisan defense policy bill. 'Even though we found ourselves on opposite ends of many debates, I always admired Senator McCain for his courage, candor, and commitment to serving the public, not just narrow interests,' Reed said after McCain's passing. 'He understood the importance of working together – and that by moving forward together we can achieve lasting progress.' "
18) U.S. Reps. Joe Kennedy of Massachusetts and David Cicilline of Rhode Island are among those who've signed onto what supporters call the Green New Deal. As New York magazine reports, the answer of what the Green New Deal entails depends on whom you ask: "To the median Democrat, a Green New Deal is just a fancy name for an infrastructure bill that includes significant investments in renewable energy, and climate resiliency. To the progressive think tank Data for Progress, it's a comprehensive plan for America to achieve net-zero carbon emissions by 2050, through a combination of massive public investment in renewables, smart grids, battery technology, and resiliency; turbocharged environmental regulations; and policies that promote urbanization, reforestation, wetland restoration, and soil sustainability — all designed with an eye toward achieving full employment, and advancing racial justice. But to the American left's most utopian reformists, the Green New Deal is shorthand for an ambition even more sweeping. More precisely, it is a means of conveying their vision for radical change to a popular audience, by way of analogy."
19) In his weekly commentary, Scott MacKay says Massachusetts is doing a better job than Rhode Island in making work pay for low-income workers: "Our society claims to value work, but we don't give the working poor the opportunities they need to better support their families and live better lives. Our schools don't provide the same education for impoverished children as they do for those from wealthier families. The poor often live in urban neighborhoods that are not as safe as suburban communities."
20) Of $4.1 million in Volkswagen settlement money coming to RI, $50,000 will "provide funding on innovative research to develop and refine a prototype laser bird deterrent system," according to a state news release. Birds are a major problem in some sectors of Rhode Island agriculture, causing extensive damage to sweet corn, berries, grapes, newly seeded crops, and turf grass. Traditional methods of controlling bird damage, through hunting, auditory devices (e.g., propane cannons), and natural predators are often ineffective or impractical in certain settings. Birds rely on visual cues to detect threats and find food, so they are extremely sensitive to moving or flashing lights. Large, bulky laser technology has been used to deter birds from flocking at airports and industrial sites for over two decades. However, laser technology has advanced greatly to now enable use of smaller, less expensive lasers in agricultural settings. Dr. Rebecca Brown has been working for more than two years, in coordination with the RIDEM Division of Agriculture and URI's Department of Computer Sciences on research to develop and refine a prototype laser bird deterrent system known as the Laser Scarecrow. Testing of a new prototype in 2017 was very successful, and Dr. Brown will use the settlement funds to expand research on the Laser Scarecrow to additional crops and industrial and recreational settings."