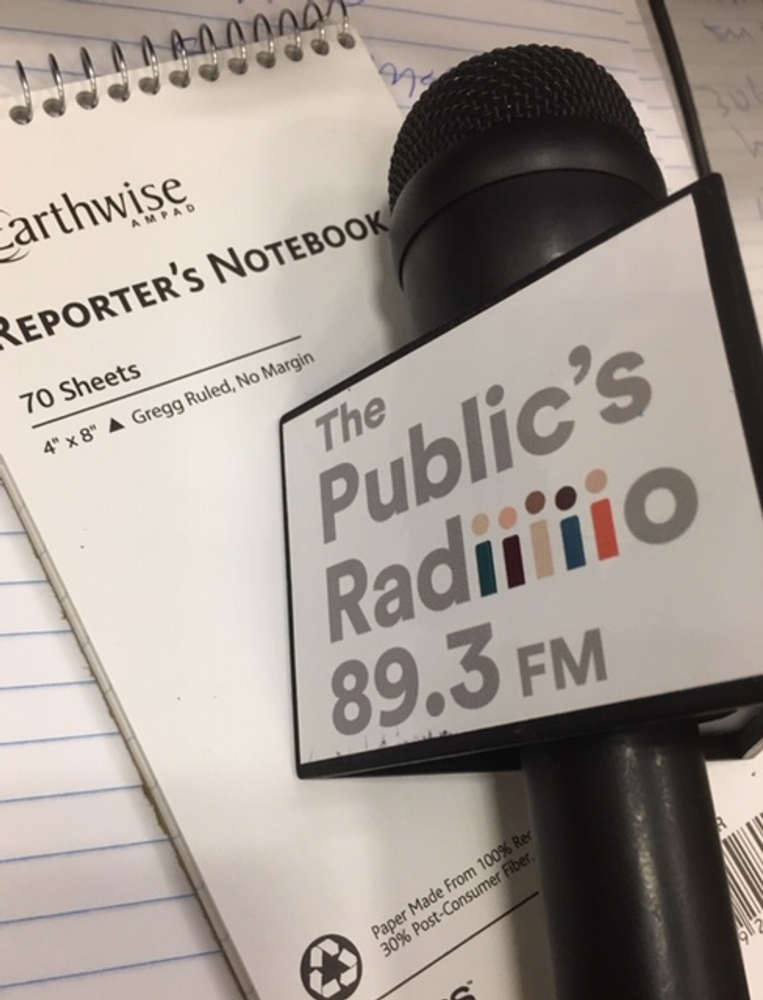 We're edging closer to crunch time at the General Assembly. With in mind, thanks for stopping by for my weekly column. As usual, your tips and comments are welcome, and you can follow me through the week on the twitters. Here we go.
NEW: Amanda Milkovits is joining The Boston Globe to cover Rhode Island for the newspaper. The ace criminal justice beat reporter is leaving The Providence Journal after 19 years. Milkovits, who grew up in New Hampshire and Massachusetts, said she always aspired to work at the Globe. The Boston daily recently hired Dan McGowan from WPRI.com as part of a push into covering Rhode Island. "I'm so grateful for my time here," Milkovits said, referring to her almost 20 years at the ProJo. "I've learned so much. I'm super-excited." She said she's sad about leaving her friends at the Journal, but ready for a new adventure.
1) A tough budget year – highlighted by the need to fill a $200 million hole – will increasingly dominate lawmakers' attention when the General Assembly resumes activity April 23 after a week-long spring break. For now, city and town officials are still smarting after action this week on bills for firefighter overtime and continuing contracts for teachers; these all appear likely to become law this year, albeit perhaps without Gov. Gina Raimondo's signature. The gripe from opponents such as the League of Cities and Towns is that the bills will decrease flexibility and increase costs. "[That] makes it harder to negotiate deals that are good for the taxpayer," said the league's executive director, Brian Daniels, referring to the OT legislation. "This will ultimately increase the cost of firefighter overtime, because so much of our city and town budgets are funded by property taxes. Those costs will get passed down to the property taxpayer." Legislative supporters described the OT bill as a matter of fairness, even if unionized firefighters are a reliable source of election-year support for legislative Democrats and Rhode Island already has high firefighting protection costs. The supporters also downplay the possibility that the OT bill will have a tangible impact beyond the three districts, Tiverton, North Kingstown and Central Coventry, using a longer workweek for firefighters. On the contracts bill, Robert Walsh of NEARI describes it as something that will mostly restore a previous status quo. So what's the fallout from all this? That will largely depend on the actual impact – and whether it's closer to the scenario described by supporters or opponents.
2) Sue Cienki, the newly elected chair of the Rhode Island Republican Party, says she has a multi-faceted plan for trying to raise the GOP's representation in the General Assembly. "We're going to get out into the community, we're going to be present and visible," Cienki said during a Political Roundtable appearance on The Public's Radio this week. "We're going to be vocal and we're going to look for those candidates – do a heavy recruitment of candidates – and then we're going to help those candidates fund-raise." The GOP holds just nine of 75 seats in the Rhode Island House of Representatives and five of 38 seats in the state Senate. Getting people to run for elective office is difficult, even more so for the state's beleaguered opposition party. Cienki said the RI GOP will respond by professionalizing its organization structure. She said the party also plans to focus on a three-part message – 1) what's left in your wallet? 2) the longstanding under-performance of RI's schools; and 3) "are we attracting businesses, and are we keeping the 80 percent of businesses that are mom and pop businesses?"
3) The high-profile abortion bill passed by the House in March lingers as one of the big questions for the remainder of the General Assembly session. Senate President Dominick Ruggerio recently said that amendments could happen before the legislation gets a vote in the closely divided Senate Judiciary Committee, and that raises a level of uncertainty about what would happen next. But it's possible the bill could face smoother sailing and no alteration on the way to passage.
4) Lt. Gov. Dan McKee faces an ethics complaint from Brandon Bell, now counsel to the RI GOP, after not disclosing a past trip to Asia. "It is incomprehensible that McKee simply forgot about this 10-day trip to Taiwan when he filed his report last year," Bell said in a statement. "Also, if McKee did not understand the information requested in the report, he should have asked the Ethics Commission staff for clarification." In a WPRO interview, McKee was contrite in acknowledging the mistake unearthed by Ted Nesi, and he's since amended the pertinent ethics paperwork. Meanwhile, the story may remind some longtime Rhode Islanders of how then-Gov. Don Carcieri neglected to tell then-Lt. Gov. Elizabeth Roberts that he was leaving the state to visit U.S. troops in Iraq in 2007. The news emerged during a snow storm dubbed the "December debacle," leading to questions about who was actually running the state.
5) RI GOP Chairwoman Sue Cienki insists that President Trump will not be a liability on her effort to elevate Republicans in Rhode Island. "No, because my focus as state party chair is to get people elected to the Rhode Island state General Assembly," she said during a Bonus Q&A appearance this week. "That is my singular focus for the next two years. What happens nationally is going to happen nationally. I'm focused in on the General Assembly." The reality is probably more complex. According to Morning Consult, Trump's net approval has dropped by 16 points in RI since he took office, with a current approval rating of 38 percent. Yet there are strong pockets of support for Trump in RI (sometimes in unexpected places, like traditionally Democratic Johnston) and Cienki plans to target legislative districts that show stronger support for the president.
6) Media Notes: Via PBN, ProJo parent New Media Investment Group paid CEO Kirk Davis $1.7 million in 2018, amid continued newsroom cuts …. Dan Barry, a ProJo alum known for his work at The New York Times, has been working on 'The Weekly,' the NYT's venture into television, which is set to debut on FX and Hulu in June …. The Boston Globe is asking Rhode Islanders what they want from the Globe's forthcoming Ocean State foray … How Robert Caro's ongoing biographical series on LBJ is like Game of Thrones.
7) An investigation by USA Today, the Arizona Republic and the Center for Public Integrity found that more than 10,000 bills were introduced in statehouses around the U.S. over the last eight years that were almost entirely copied from legislation written by special interests.
8) Cranston Republican Steve Frias on "Rhode Island's expanding sales tax." Excerpt: "In the last decade, the most significant expansion of the sales tax was to items sold on the internet. However, this expansion should have triggered a reduction in the sales tax rate. Currently, state law mandates that a "six and one-half percent (6.5%) rate shall take effect on the date that the state requires remote sellers to collect and remit sale and use taxes." Despite calls by Republican legislators and the R.I. Center for Freedom and Prosperity, State House politicians seem unwilling to reduce the sales tax and fulfill the promise made years ago. This would not be the first time State House politicians have broken their promise on reducing the sales tax. During the 1960s, politicians promised a sale tax reduction if a state income tax was approved. In 1961, Gov. John Notte Jr. offered a reduction in the sales tax from 3 percent to 2 percent if a state income tax was adopted. In 1968, Gov. John Chafee recommended a reduction in the sales tax from 5 percent to 4 percent if a state income tax was implemented. But in 1971, when a state income tax was imposed, the sales tax was not reduced."
9) Thousands of Stop & Shop workers have gone on strike across New England. While the supermarket chain expressed disappointment about the walkout amid ongoing talks, union members defended the action. Via WBUR: "Speaking in a video released Thursday afternoon, Jeff Bollen, president of the United Food and Commercial Workers Local 1445, blamed the Quincy-based grocery chain's parent company, Ahold Delhaize, for the impasse. 'They are a very profitable company, they made billions last year in sales and profits, and they're trying to destroy the health benefits and the pension of our hardworking members,' Bollen said in the video, posted on Facebook."
10) President Trump's move to re-nominate Mary McElroy for a vacant U.S. District Court position in Providence is a case of the tail wagging the dog, according to RI GOP Chairwoman Sue Cienki. "The president should get to nominate who he wants and the Senate advises and consents," she said. "It shouldn't be Senator Reed and Whitehouse dictating who becomes the judicial nominee here." (At the same time, Cienki said Merrick Garland, President Obama's selection for the U.S. Supreme Court, should have gotten a vote in the Senate rather than being blocked. Meanwhile, Sens. Jack Reed and Sheldon Whitehouse praised McElroy as someone with "impeccable credentials, broad bipartisan support, and [who] has already been vetted and strongly approved twice by the Judiciary Committee."
11) While RI House Minority Leader Blake Filippi has been among the most vocal opponents of automatic license plate readers in Rhode Island, Massachusetts State Police have been tracking the plates of all cars traveling onto Cape Cod. Via WBUR: "While authorities say they use the technology to find and monitor suspects involved in drug trafficking, kidnapping and other violent crimes, privacy advocates are concerned about how, when and why the information is stored and used."
12) Via Pew: 6 demographic trends shaping the U.S. and the world in 2019.
13) Once again, the head of the FCC has critical words about Rhode Island's diversion of E911 funds. (The governor's office responds by saying the system is functioning safely and effectively). Meanwhile, Lynn Arditi reports on how RI State Police Col. James Manni has asked Gov. Gina Raimondo for funds to train E911 call-takers. This follows Lynn's heart-rending report about how the E911 system let down a vulnerable baby.
14) RI GOP Chair Sue Cienki on how she reconciles open meetings violations by the East Greenwich Town Council during her tenure as president with her self-description as a taxpayer advocate: "We're all human. Most of the people that volunteer at the local level, they're political newbies, and you learn the system and you rely on people that are supposed to help you do your job. We learned some lessons in East Greenwich to make sure that when we post our agendas they are explicit so that the public has that information. And we cleaned up our act to move forward. So I learned a great deal about making sure that the public has the ability to understand what government is doing."
15) Rhode Island is among the states that got praise from the U.S. Election Assistance Commission, in terms of how the state spent Help America Vote Act (HAVA) funds: "Rhode Island purchased a database platform for its Centralized Voter Registration system that encrypts all the data. The state also purchased a system for the Centralized Voter Registration System that monitors the system, protects it from ransomware, and protects sensitive data in the system. In addition, the state purchased a system that provides real time analysis of security threats, sends alerts if issues are detected and quarantines devices if there is abnormal activity."
16) RI isn't alone among states seeing lower than expected sports betting revenue.
17) East Bay RI's Ted Hayes has a great yarn (registration required) about the late Bob "Cool Moose" Healey, who died in 2016. In short, "legal issues, hard feelings and questions cloud and delay the resolution of his complicated estate." As Hayes reports it, Healey had an estate worth about $1.5 million at the time of his death. "He wanted to be stuffed and kept in a glass cabinet for one year following his death and upon that anniversary, be brought up and propped up for a 'death anniversary party,' for which he set aside $15,000." ("But stuffing a human is illegal under state law …") Healey, who got almost 22 percent of the vote in the 2014 race for governor, also bequeathed $500 to longtime former ProJo reporter Bob Mello on the understanding that Bob would use it for "one great idea at a racetrack." Yet the complicated quality of Healey's estate has defied efforts to sort out these and other issues.