After more than 18 months of talks, Rhode Island Gov. Dan McKee announced that the state and Providence Public Schools have reached a tentative contract with the Providence Teachers Union.
McKee said all the parties agreed not to reveal details until after a ratification vote is held in the next few weeks.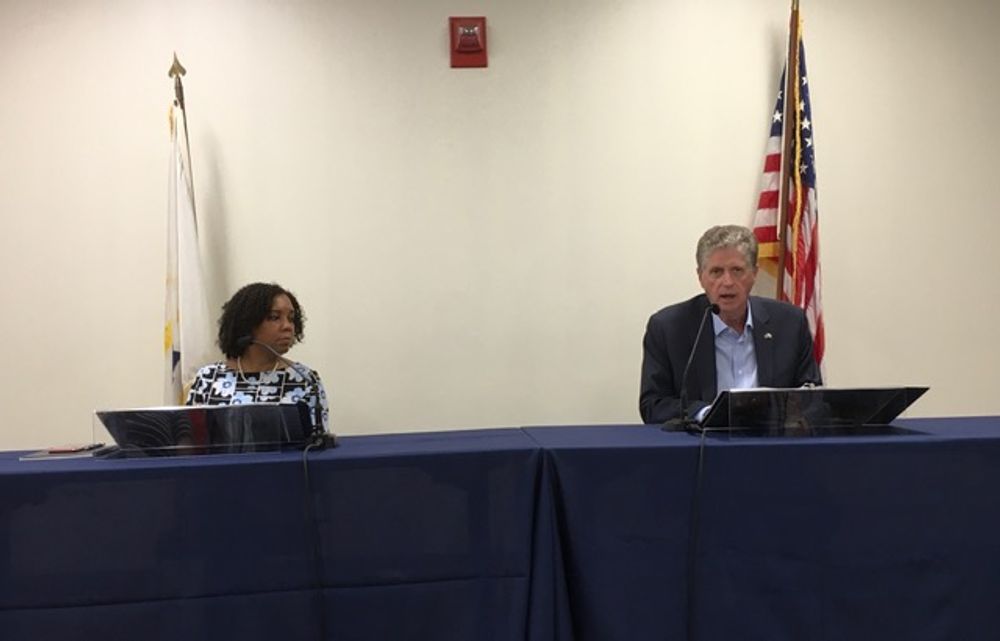 The governor said the contract is meant to improve Providence schools, although he declined to specifically address whether the deal is the kind of 'transformational contract' cited as necessary in a highly critical Johns Hopkins University report in 2019.
The Hopkins report documented decades of inaction in addressing critical needs in the schools in Rhode Island's largest city, including a gross lack of learning at grade level and an absence of appropriate support for teachers and connection for parents.
The report described the PTU contract as a major obstacle to improvements, in part since it made it more difficult to retain good teachers and get rid of bad ones.
The report was requested by the state's then-new education commissioner, Angélica Infante-Green, who vowed to deliver change. During a recent interview at The Public's Radio, she said she is delivering on that promise, in spite of the pandemic, although much more needs to be done.
Relations between Infante-Green and the PTU worsened in the course of contract talks, however, and McKee encouraged her to leave the negotiations.
McKee announced the tentative agreement during one of his regular news conferences with Lt. Gov. Sabina Matos and reporters. He called the contract good news.
"I want to thank everyone who participated in that effort and look forward to working with the teachers, along with the administrators, parents, students, community leaders, to move Providence in the spot where it becomes a school of choice for the families that live in the city of Providence," McKee said.
McKee inherited the state takeover of the Providence schools when he succeeded former Gov. Gina Raimondo earlier this year.
In a joint statement Tuesday, Infante-Green's office, the Providence School District, and the PTU said the tentative deal will allow students and teachers "to start the new school year off fresh in a collaborative and professional manner. This is the continuation of a student-centered focus that values students, families and educators."
"We are all anxious for the new school year to start," the statement continued. "We faced unprecedented challenges this year, but are proud of how our educators and school staff adapted to do everything possible to overcome obstacles under extraordinarily difficult circumstances. We look forward to working with community members, school administrators, and all stakeholders to reinvest and reimagine our public schools to give our students the freedom to thrive."
McKee, a former Cumberland mayor, said his hometown high school offers an example of how lackluster schools can improve.
"I know that this can happen in any community around the state of Rhode Island, and I'm looking forward once this contract is ratified to provide a blueprint in terms of how I think that's going to happen and what role the governor can play and what role municipal leadership can play, parent and administrators, and the list goes on and on. It's a community effort."
Ian Donnis can be reached at idonnis@ripr.org. Follow him on Twitter @IanDon. Sign up here for his weekly RI politics and media newsletter.