Williams' concepts include providing driver's licenses to undocumented immigrants, increasing from 10 to 25 percent the target for state contracts awarded to minority-owned firms, and overhauling a measure, the Law Enforcement Officers' Bill of Rights, that critics say makes it almost impossible to remove problem officers.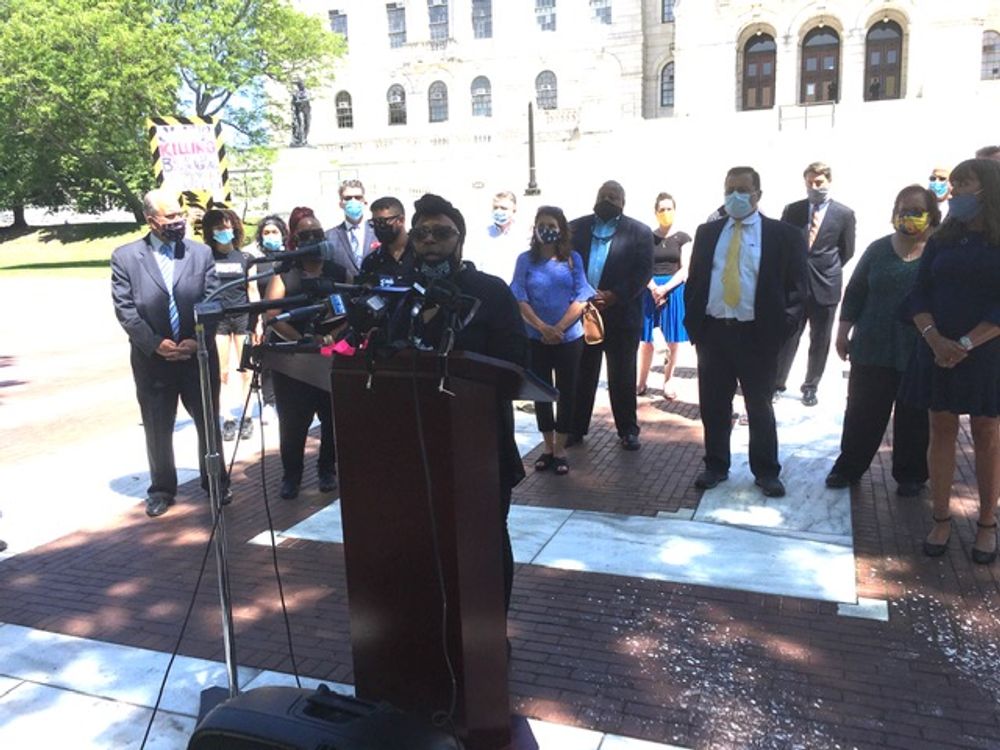 "It is a two-way street," she said. "If you expect me to be responsible and represent you well, I'm expecting law enforcement to not only serve, but to protect -- not to beat me down like a runaway slave on someone's plantation."
Other proposals from Williams: creating an organization to root out problem police officers; bringing more diversity to the judicial system; improving care for children of color served by the state's child-welfare agency; establishing a 'living wage;' and diversifying the membership of state boards and commissions.
About two-dozen state lawmakers attended Williams' news conference outside the Statehouse, including House Speaker Nicholas Mattiello.
Mattiello has opposed some of the ideas backed by Wiliams, such as providing driver's licenses to immigrants.
He said he would commit to reviewing her proposals, but said the focus of the pandemic-shortened legislative session remains on the budget.
After praising the U.S. as the greatest country in the world, Mattiello added, "From our founding, we've had some stains on our jacket relative to racial cruelty, intolerance, prejudice – I don't even know, I don't have the right horrific words to explain it. And I've been reading a lot about it. And I want to thank Representative Williams – she's constantly trying to educate me."
During a Q&A with reporters, a young African-American woman asked Mattiello how will make change given his self-described lack of knowledge about some of the related issues. "I'm afraid," she added.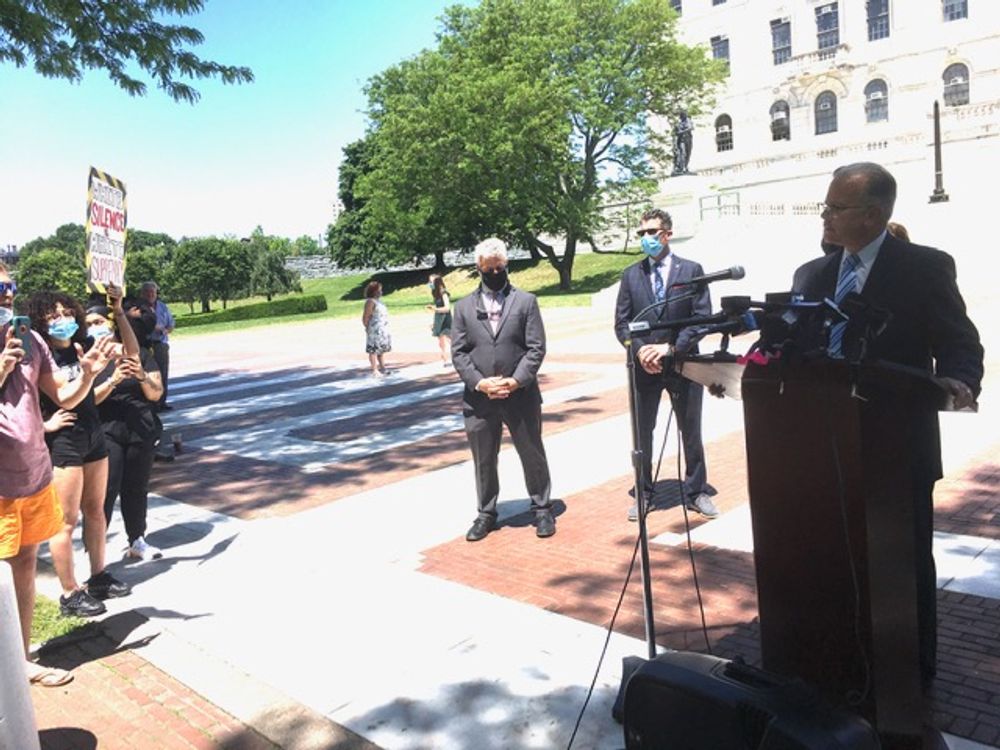 Williams said people of color need to become more engaged in the political process.
"It hasn't worked for over 400 years," one man in the audience shouted.
"Now it's going to change," Williams responded. "Your voice is being heard."
Some in the audience asked why it took the response to the death of George Floyd in Minnesota to spur talk of action.
A young African-American woman, Amanda Toussaint, took the microphone at Williams' suggestion to express some of her feelings.
Toussaint asked why it took the disturbance in downtown Providence Monday night for Gov. Gina Raimondo to speak out about Floyd and the concerns of Black Lives Matter (Raimondo spoke out on Monday, prior to the disturbance. She has touted her record on related issues, in part by making the judiciary more diverse.)
"We want justice and if we don't get justice, there will be no peace," Toussaint said.
Lt. Gov. Dan McKee attended the news conference. Toussaint and Williams asked why Raimondo did not attend.
Friction has marked the relationship between Williams, a long-time lawmaker who chairs the House Labor Committee, and Raimondo. When the governor staged the news conference Monday to discuss the need to step up efforts against racism, Williams made a stream of comments under her breath and later accused the state of falling short.
The Public's Radio has asked Raimondo's office for comment on why she didn't attend Williams' news conference.
According to spokeswoman Audrey Lucas, "Governor Raimondo had an important meeting this morning with the Department of Health to discuss critical next steps in the state's response to COVID-19. She requested that Secretary Womazetta Jones -- a lifelong champion of racial justice and head of the Governor's equity council --attend the event on her behalf. Since last weekend, the governor has met with organizers of the Rhode Island Black Lives Matter movement, has spoken daily with black community and faith leaders, and is attending a vigil this evening held by the Ministers Alliance and the Rhode Island State Council of Churches. The governor believes that now is the time for all ideas to be heard, and she looks forward to continuing to work with Chair Williams to advance the cause of racial justice in Rhode Island."