New research shows a decline among some of the wild bees that pollinate important New England fruit crops.
A study of 125 years of records – one of the first of its kind – shows 14 native bee species are in decline in the Northeast.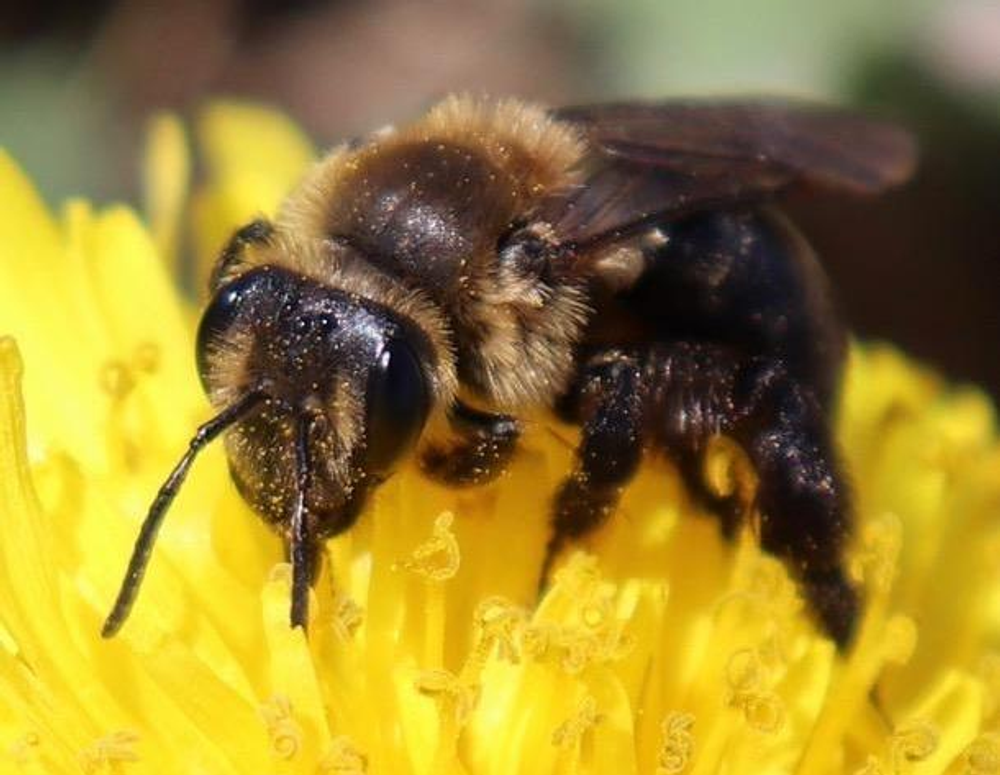 University of New Hampshire Assistant Professor Sandra Rehan says the world has thousands of wild bee species – such as bumblebees. Most are solitary, and don't build hives like honeybees.
But Rehan says many of these native species are better suited than honeybees to pollinate plants like blueberries, cranberries and apples.
"As wild bees decline, we do see reduced crop yields," she says.
She says these species appear to face many of the same threats that have caused honeybee populations to drop – including new pathogens, which originate in honeybee hives and spread to other bees.
"Much like we contract diseases through subways and airplanes, so do bees," Rehan says. "Their hubs of interaction and activity are flowers."
Rehan says other threats to wild bees within humans' control include overuse of pesticides, a lack of seasonal wild plant diversity and a warming climate, which is pushing some bees into higher altitudes and latitudes.
This report comes from the New England News Collaborative: eight public media companies, including The Public's Radio, coming together to tell the story of a changing region, with support from the Corporation for Public Broadcasting.