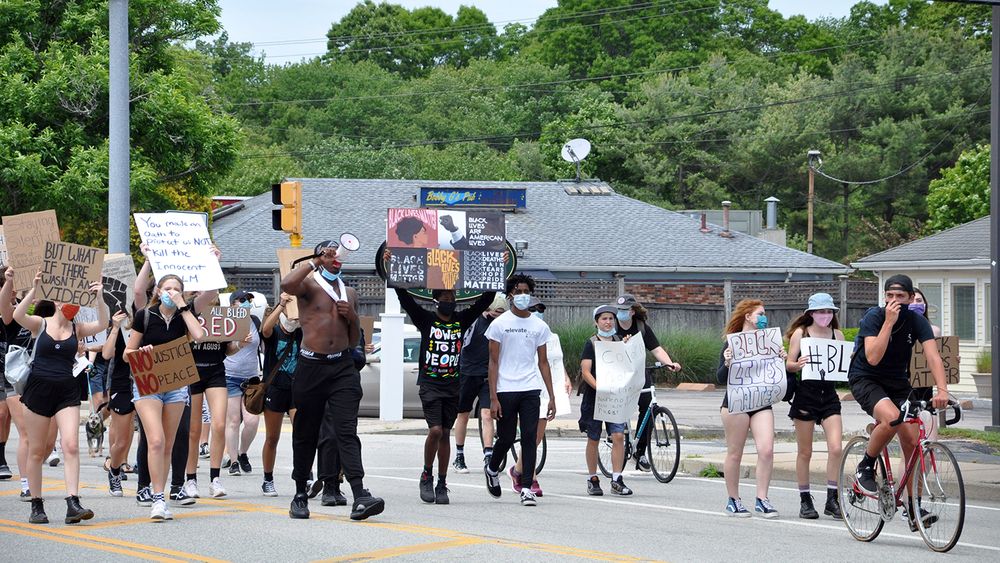 Current South Kingstown students and graduates made their case in an online meeting of the school committee Wednesday night.
Ryan Perini was among speakers who expressed concerns about the role of police resource officers in schools.
"No student should be in fear at school," he said. "A place of learning is not a police station. A resource officer is not trained enough to handle student discipline in a way that isn't threatening."
Rebecca Thornton told school committee members the uniformed resource officers "seem to cause more conflict than good."
She added, "A lot of children feel intimidated by them walking around in full uniform."
Speakers also said course offerings on Black history and ethnic studies need to be improved.
Honor Pierce, an incoming senior at South Kingstown High School, pointed to a course they took last year called "The Black Experience" as an example of why the school system needs to reevaluate its curriculum.
Pierce said the class failed to teach them lessons that would help them understand the Black experience today.
"It framed Black history as specific events and cultural examples rather than as a complex history that relates to our world today," they said. "Oftentimes my teacher would use the excuse that there was no textbook for her to use, thus making it harder for her to teach the class."
After taking the course last year, Pierce said, they felt "dissatisfied and angry."
The activists also said the town should be more transparent about its efforts to diversify the school system's teaching staff.
"It's necessary that the data is available on who's getting hired and how many people of color are applying, how many people of color are being hired," said Sierra Rowley, a graduate of South Kingstown High School. "Making the data available to the public and easily accessible will help us measure where we are right now and if we are making progress."
Catrina Morin told committee members about her experience as an Asian American student in South Kingstown, saying teachers have frequently mistaken her for another Asian American student while not making the same mistake with white students, and that a classmate made racist gestures at her when she was younger.
Morin asked the committee to consider teaching students about different forms of racism and microaggressions at every grade level.
Speaker Fil Eden suggested forming committees to gather community input and "empower some people to drive these changes going forward."
"We got to figure out a way to make sure that we don't have a couple meetings and pass a couple resolutions, and then six months from now we're all distracted by other equally important, or other also important things," Eden said.
The activists' demands voiced Wednesday night grew out of meetings of the group T.A.S.K. (Towards An Anti-Racist South Kingstown) in the wake of the killing of George Floyd while in police custody in Minneapolis.
Alex Nunes can be reached at anunes@thepublicsradio.org.