Massachusetts licenses lots of different workers, like nurses, plumbers and hairdressers. But it's one of only four states that does not license police officers.
Which means that, right now, when an officer does something wrong, like, uses excessive force, local police departments need to go through a web of complexities to get them fired.
Police unions and collective bargaining agreements are involved. So is the state's quasi-judicial Civil Service Commission, that deals with discipline disputes.
The investigations are lengthy and cumbersome and often times favorable to officers.
New Bedford Police Chief Joseph Cordeiro said most chiefs in the state don't even get to make the calls when an officer gets fired. In New Bedford, that gets left to the mayor to make the final decision.
"I know a lot of my colleagues are just as frustrated," Cordeiro, who oversees about 250 officers, said. "Because we're forced to retain folks we'd otherwise move for termination but it's a different authority that makes that choice."
The department currently has 12 open internal investigations.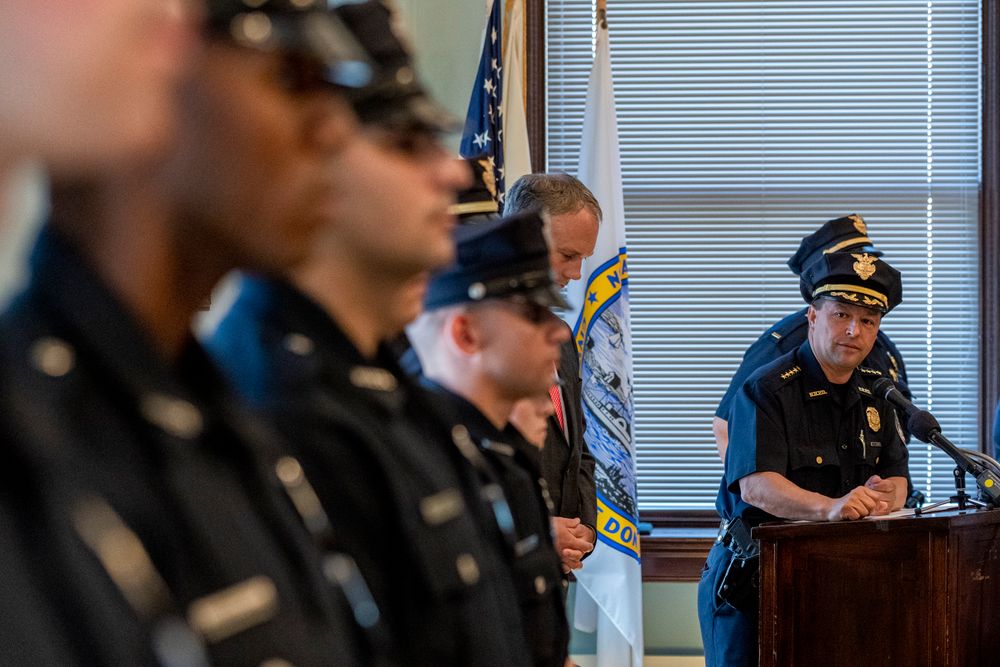 A bill was introduced in June that would, among other things, create a licensing system for officers referred to as the Peace Officer Standards and Training (POST) system.
Massachusetts is one of a handful of states that still doesn't have it.
When done right, POST becomes a centralized system where repeat bad actors or even a one-time offender gets noticed and independently reviewed without influences from police unions or arbitrators.
And it works. States with stronger oversight tend to decertify officers more often. As of 2018, more than 30,000 officers from 44 states have been decertified.
Chief Cordeiro supports a POST system because once an officer's license is revoked, it's likely to stay that way.
"If you are decertified, there is no right of appeal to Civil Service or arbitration," Cordeiro said. "So that would correct that problem."
Eighty-four percent of police chiefs in Massachusetts support licensing officers, according to a survey conducted by the state auditor last year.
Rahsaan Hall, Director of the Racial Justice Program at the ACLU of Massachusetts, says it's time for POST and it will provide a much-needed checking system on law enforcement officers.
"Every officer['s] hiring, promotion, termination, suspensions, or even [officer-involved] deaths are all recorded," Hall said. "And there is corresponding information about the basis for those decisions."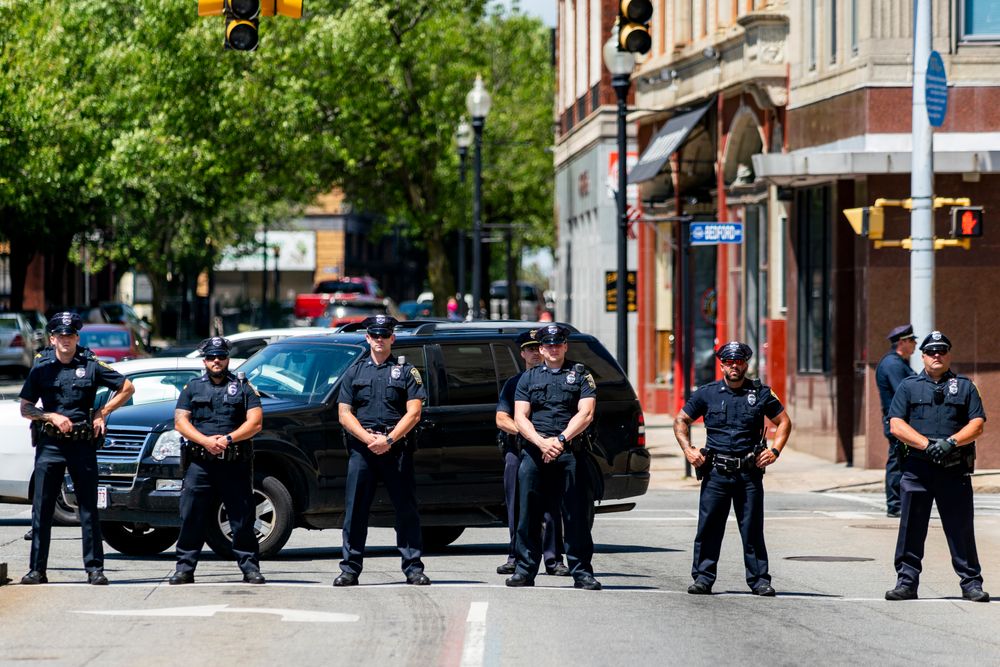 The bill has stalled because of other provisions - from banning chokeholds to limiting qualified immunity - that have caused controversy from chiefs across the state.
Governor Charlie Baker also has his own competing bill that includes a POST system.
Additionally, police unions have worried about the impact a future licensing system could have on officers. Will the commission, that's likely to include civilian members, be fair in deciding whether to decertify an officer?
In New Bedford, Hank Turgeon, president of the department's police union, doesn't have an opinion on licensing just yet.
But he said the system now can weed out bad officers, if a chief can make a good enough case.
"You could have a bad chief that decides to take vengeance on someone that he or she does not like and they could target that individual and build false cases against them to try and get them off the job," Turgeon said. "So if the department knows someone's a bad officer, then they should build the case to get that bad officer off of the job."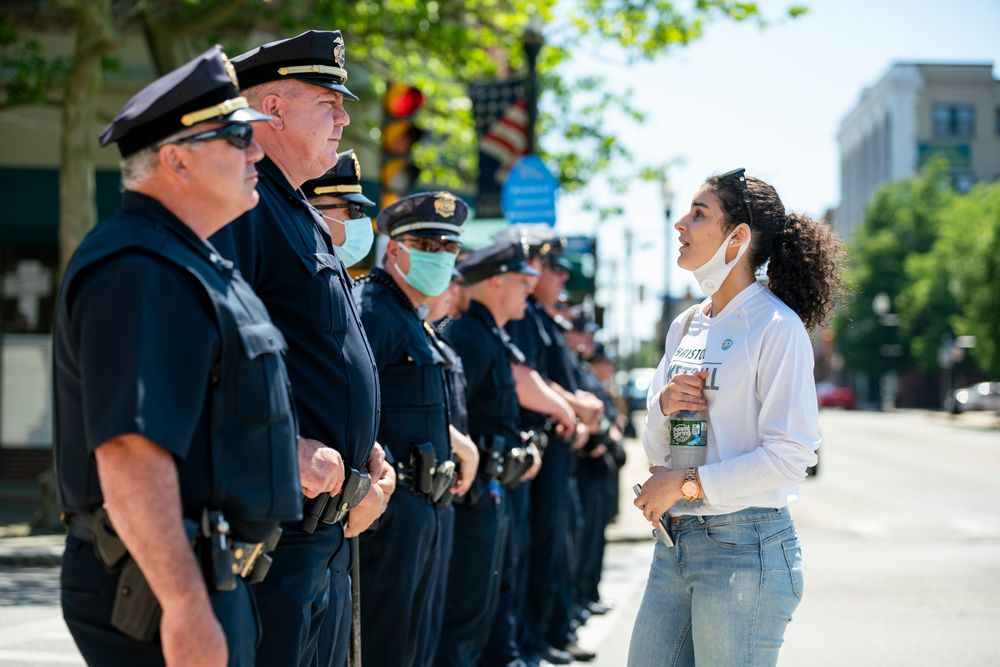 If and when a licensing system comes to be, it can only be as good as its enforcement power, ACLU's Hall said.
A well-functioning POST-system, he said, requires a commission made up of current and former law enforcement officials as well as civilians. Those members must have the power to conduct thorough investigations of officers.
And he said there must be a much larger culture change within police departments.
"For as much as the POST system can hold a few more officers accountable," Hall said, "the institution of policing itself is the problem and until those things are addressed, a POST system will make some improvements, but it's not a panacea."
Part of the institution of policing that has looked at heavily this year is changes to training policies.
If Massachusetts passes a POST system, it would also make sure that officers were complying with existing 40-hour mandates for annual training. Because according to the state audit, as many as 30 police department officers are not meeting their requirements.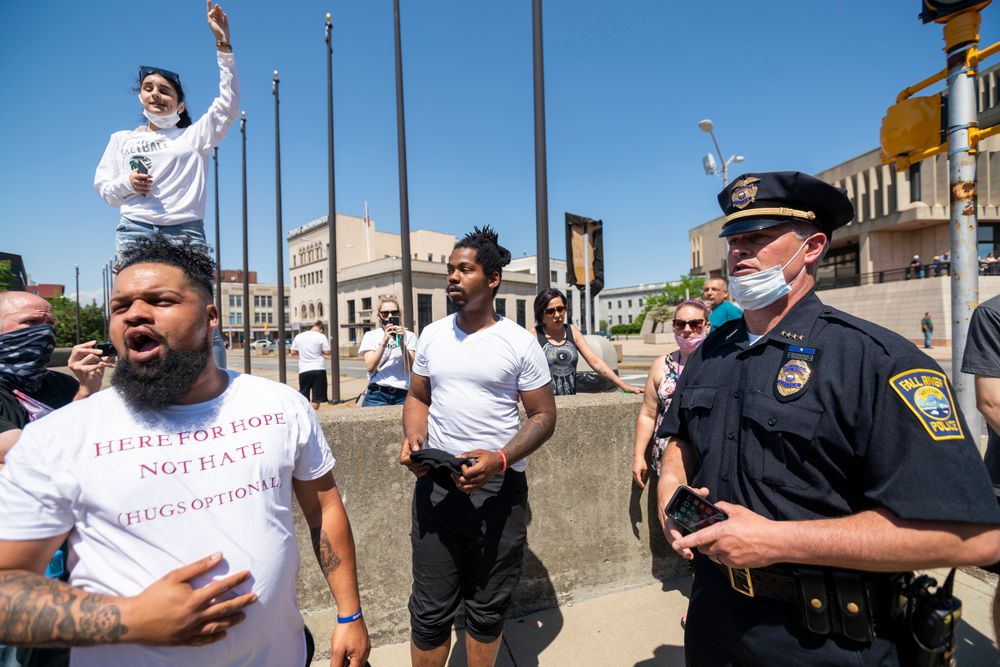 Fall River Police Chief Jeffrey Cardoza, who oversees a force of 222 officers, said getting officers to complete those hours is critical but what they are taught during that time is even more important.
"It just comes down to training, training, training and more training," Cardoza said. The Fall River Police Department currently has seven open internal investigations involving ten officers. "I think police academies need to be scrutinized a little bit more, we need to change the mindset."
Six state lawmakers are currently working in a conference committee to draft a final version of the police reform bill, but the bill hasn't made much progress since it passed the Senate over three months ago.
--
Nadine Sebai is the South Coast Bureau Reporter for The Public's Radio. She can be reached at nsebai[@]thepublics.org, @NadineSebai, or 508-441-4636.