The hearing, held a few miles from Seabrook Nuclear Power Plant, was standing room only, filled with workers and residents from Massachusetts and New Hampshire.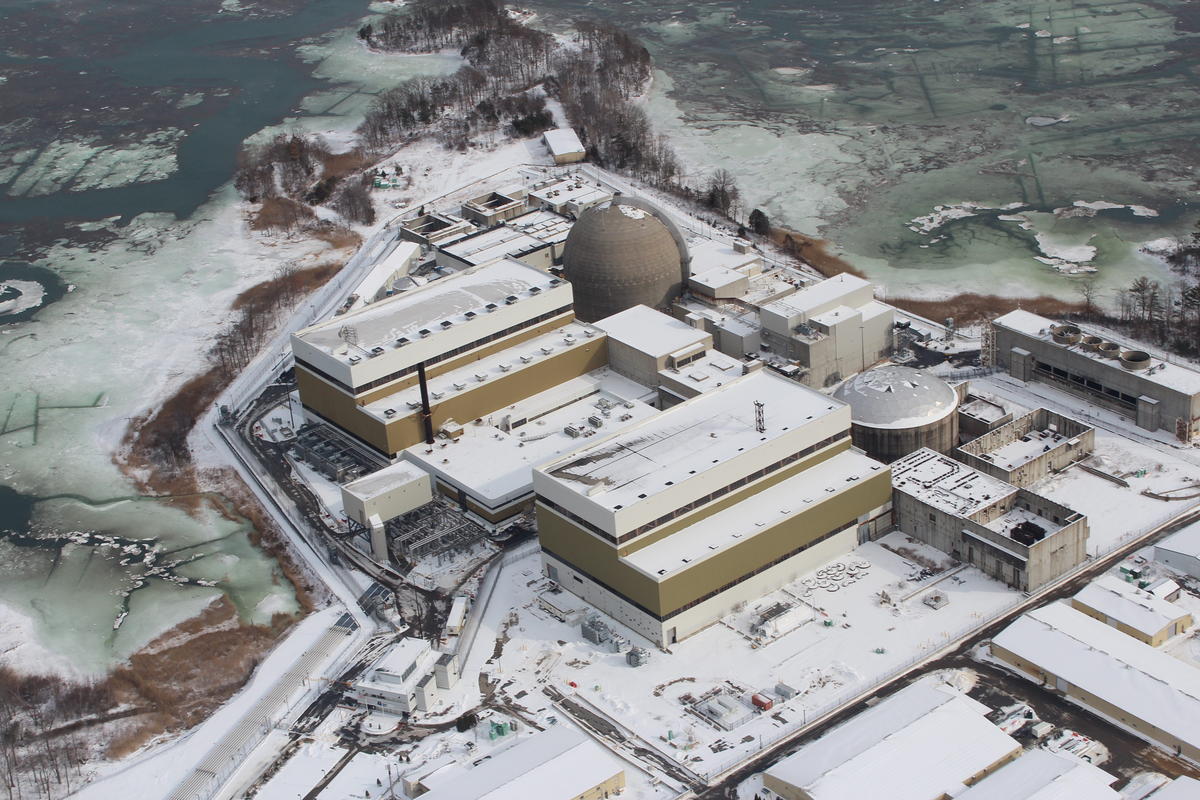 Many favored the plant's continued operation – citing its economic impacts and role in forestalling more use of fossil fuels. Retired engineer Herrmann Bautzmann lives in Portsmouth:
"We do not have the luxury of cherry-picking which clean energy solution we want to employ," Bautzmann said.
But lots of other attendees had concerns – about how nuclear waste and flooding might pose risks at the plant, and especially about management of cracks that are spreading in its concrete.
Massachusetts fisherman and longtime anti-nuclear activist Jay Gustaferro, said, "It's turning to sand, guys, sand. It's breaking down."
Massachusetts Senator Ed Markey. Markley urged caution in a statement read by staffer Claire Teylouni:
"Only after a fully transparent process will communities be able to trust they will not be exposed to danger by a fracturing, unsafe facility over the next few decades."
Markley wants a final decision delayed until after a hearing about the concrete cracks later this year. That hearing is for watchdog group C-10, which this week filed an emergency petition asking the NRC to reconsider relicensing Seabrook.
Officials say even if the approval comes soon, the C-10 hearing could still lead to changes in the plant's operations.
Regulators set this hearing after facing backlash in January for saying they planned to grant Seabrook owner NextEra's request for a 20-year license extension.
That approval would have come before the agency's independent law panel holds a hearing later this year on safety concerns about cracks in concrete at the plant.
NRC's acting director for re-licensing Joe Donoghue said they'd expected to hold that hearing before finalizing the new license, but their safety reviews were done sooner than expected.
"The reason we're having this meeting is, frankly, we failed to communicate adequately with all the stakeholders here on that change in plan," he told reporters Tuesday.
He said they will look into any new information residents raised at the new meeting, but the license extension will still likely be granted before the safety hearing.
This report comes from the New England News Collaborative: Eight public media companies, including The Public's Radio, coming together to tell the story of a changing region, with support from the Corporation for Public Broadcasting.