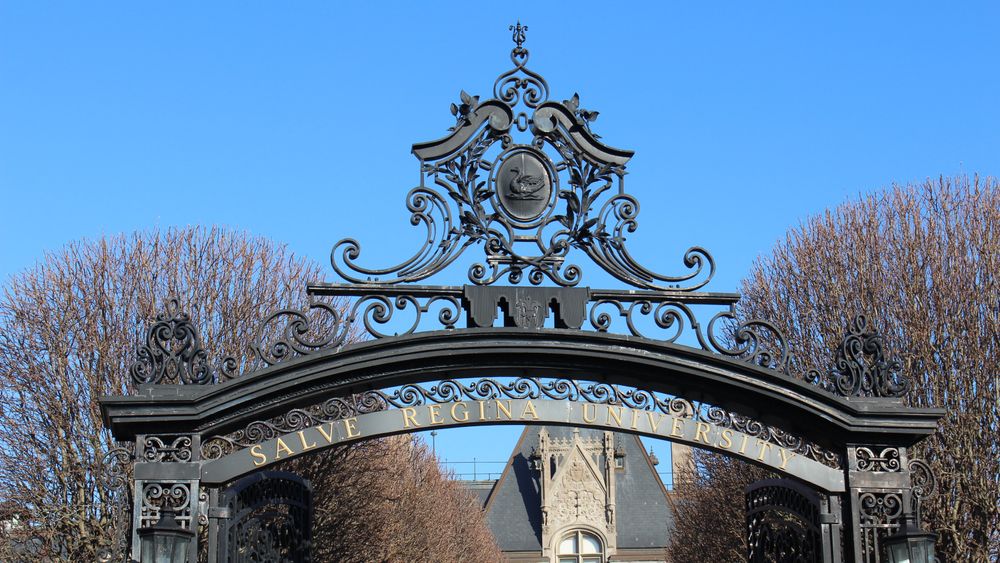 When Kathleen Joyce was a first-year at Salve Regina, her mother took her to church during family weekend. Joyce says she is not particularly religious, but two years later, she still remembers what the priest said that day.
"He made a point to talk about how we have to love and accept our LGBTQ brothers, sisters and siblings," Joyce said. "That was when I started to realize this school, it doesn't hate queer people for just existing."
Not all students at Salve are Catholic. Students bring a wide variety of religious beliefs and backgrounds. But Salve's Catholic tradition goes back to 1947, when it was first opened by the Sisters of Mercy. To this day, the school's academic programs are tailored to help students "reflect and learn within the context of Catholic values."
For senior Jadyn Wilder, that was part of what drew them to Salve. They converted to Catholicism in high school, and one of their conditions for attending college was going somewhere they could major in religious and theological studies.
It was not until college, Wilder said, that they started to better understand their sexuality and gender identity.
"In an environment where that's not commonly accepted — in the Church, it pretty much isn't accepted — you definitely need a firm foundation and people backing you up in your own corner," Wilder said.
This month, Salve Regina launched a new initiative to do exactly that. Amanda Self, assistant director at the school's Center for Student Development, was tapped to lead focus groups with students, faculty, and alumni to discuss how to better support and serve LGBTQ+ students.
At the heart of the project, Self is working on opening a physical safe space on campus for the LGBTQ+ community.
"People say college is your place to start over and be who you really want to be," Self said. "And the fact that there isn't a space on campus for them to learn more about their identities that isn't on YouTube or social media or whatever, really takes a lot from their experience."
LGBTQ+ students are at higher risk for mental health struggles, and sometimes face overt harassment on campus and around Newport.
The only dedicated space for them at Salve Regina is Alliance, a student-run organization. The group has been around since 2012, and Wilder and Joyce both serve on the executive board.
But Alliance only meets for one hour every week. If a student has class then, or needs support at a different time, it is hard to know whom they can trust or turn to.
"We need a place where we can access support, where people we don't want to overhear us won't," said Wilder.
What the students want, they said, is a home base.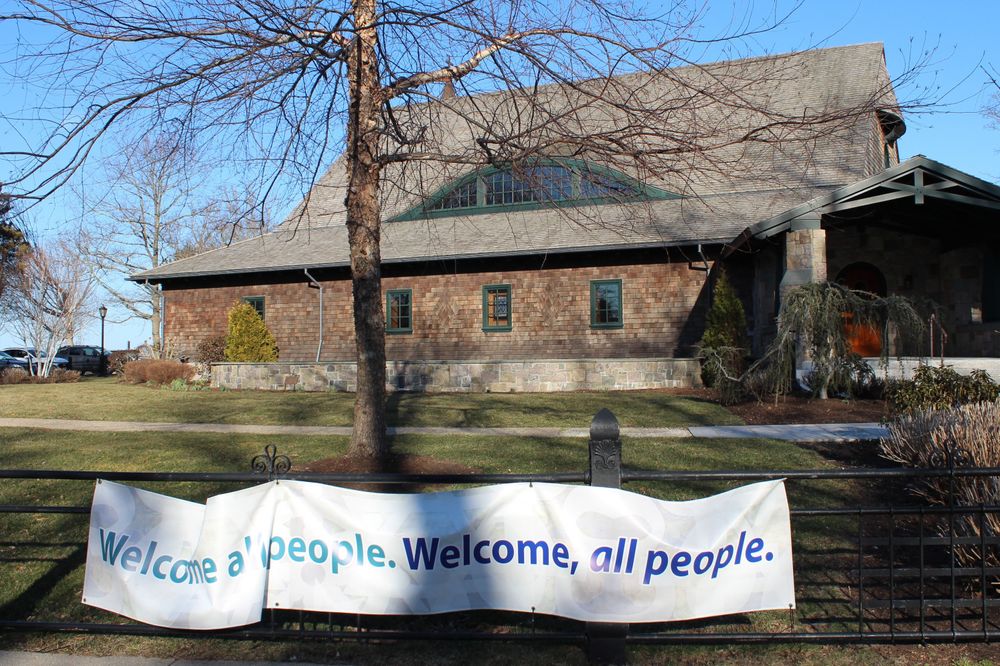 These initiatives come as the Vatican declared last week that the Catholic Church will not bless same-sex unions, because God "cannot bless sin." The decree says priests can bless gay individuals but not their unions, and was disappointing to many Catholics who hoped Pope Francis was heralding greater LGBTQ+ acceptance in the Church.
It also evokes painful messages that some Salve students receive at home, where they are taught their sexuality or gender identity is somehow an affront to God, or in conflict with their faith.
"It naturally puts students through some hard times," Wilder said. "Just facing these existential crises — Oh my gosh, am I a sinner? Am I going to hell immediately? I've always loved God with all of my heart. Does this mean I can't do anything with my life now, if I still love God and I want to be myself?"
On Friday, Salve Regina President Kelli Armstrong sent a message affirming the University's support of LGBTQ+ students, as well as Asian American students, following the mass shooting in Atlanta.
Armstrong's message did not mention the Vatican directly, but quoted a recent statement against religion-based violence and bullying issued by several Catholic Bishops, writing, "God created you. God loves you. And God is on your side."
The University was working on the initiatives long before the Vatican's announcement, but Self said it underlined the value of having more support available when upsetting news like this happens.
"Having the resources on campus for students to go to, when they might be triggered by this type of thing is critical," she said. "So to me, the news and news like that just makes this even more important."
Self is also researching what other schools, including Catholic universities, are doing on their campuses to support LGBTQ+ students. She is studying options like building a web page with resources, and devising clearer policies on how trans students can change the name on their IDs or navigate housing, since there is no gender-inclusive dorm option for first-years.
Significant work lies ahead, but Joyce said it is affirming to know Salve is dedicated to uplifting LGBTQ+ students. And while disappointing, the Vatican's announcement doesn't change that.
"To have the school, the university itself, actually want to have a hand in helping us make sure our community is feeling loved on campus," she said. "I feel like that is pretty incredible."
Progress is never linear, Joyce added, but she is relieved Salve is moving in the right direction, charting its own course.
Antonia Ayres-Brown is the Newport Reporter for The Public's Radio. She can be reached at antonia@thepublicsradio.org