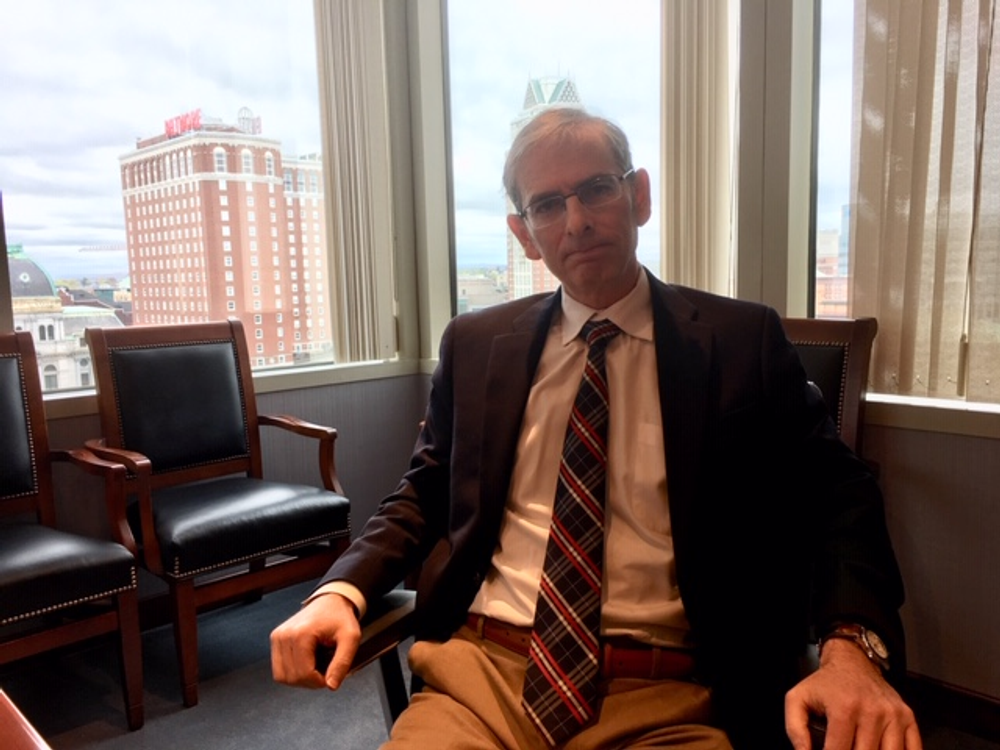 Rhode Island's top federal prosecutor said Tuesday his office is not looking at developing cases involving the presence and possible arrest of undocumented immigrants at local courthouses.
"We are not looking at those cases at this time," U.S. Attorney for Rhode Island Aaron Weisman told The Public's Radio, in his first extended interview since taking office.
U.S. Attorney for Massachusetts Andrew Lelling sparked a controversy last week by indicting a District Court judge, Shelley Richmond Joseph, who has pleaded not guilty to charges of perjury and obstructing justice. The indictment alleges she helped an undocumented immigrant elude ICE while exiting a Massachusetts courthouse last year.
Weisman said he "knows as little about this case I read in the newspaper."
"I will say," he continued, "in this district, the cases that we see are relating to immigration law are generally those with somebody who has re-entered illegally, has committed a crime, and those come to our attention, and of course, we prosecute those cases."
Critics such as Boston Globe columnist Nestor Ramos argue it's inconsistent for Lelling to bring an obstruction case after U.S. Attorney General William Barr downplayed the obstruction case against President Trump.
Asked if he agreed, Weisman said, "As I said, I know very little about the pending case in Boston – only what I read in the newspaper.
But he pointed to how Rhode Island has many cases "in which individuals that committed very serious crimes, often involving drugs and often involving guns. And we need to protect our neighborhoods from those. And often these immigration cases do come to our attention because of the commission of other offenses and we prosecute those cases aggressively."
Weisman, a registered Republican from Providence, was sworn in as Rhode Island's U.S. attorney in January.
The election of President Trump in 2016 led to the exit as U.S. attorney of Peter Neronha, who had been appointed during the Obama administration. Neronha won election last year as Rhode Island's attorney general.
Before becoming the state's top federal prosecutor, Weisman worked for the last five Rhode Island attorneys general, Peter Kilmartin, Patrick Lynch, Sheldon Whitehouse, Jeff Pine, and Jim O'Neil.
Weisman said his top priorities include "protecting the citizens of Rhode Island," by targeting the opioid crisis, human trafficking and violent crime.
With an increase in hate crimes and hate-based attacks in the U.S., Weisman said his office remain vigilant.
"We investigate any time matters come to our attention involving allegations of civil rights abuses," he said. "We're all over that. We take it very, very seriously."
Weisman said the Rhode Island U.S. attorney's office is "on the lookout for any signs of terrorism from whatever quarter they come from."