The spraying began Sunday night to curb the state's adult mosquito population in areas with highest risk of the EEE virus.
The last time Rhode Island used aerial pesticide spraying to control the mosquito population was in 1996. But this year, the high risk of EEE has pushed the state to deploy the airplanes again.
"Many agree that it's the worst year in recent memory," said Ken Ayars, Agriculture Chief at the Department of Environmental Management. "It's hard for us to say whether this pattern will continue."
He says the aerial spraying is targeted to avoid bodies of water, organic farms, and other ecologically sensitive areas.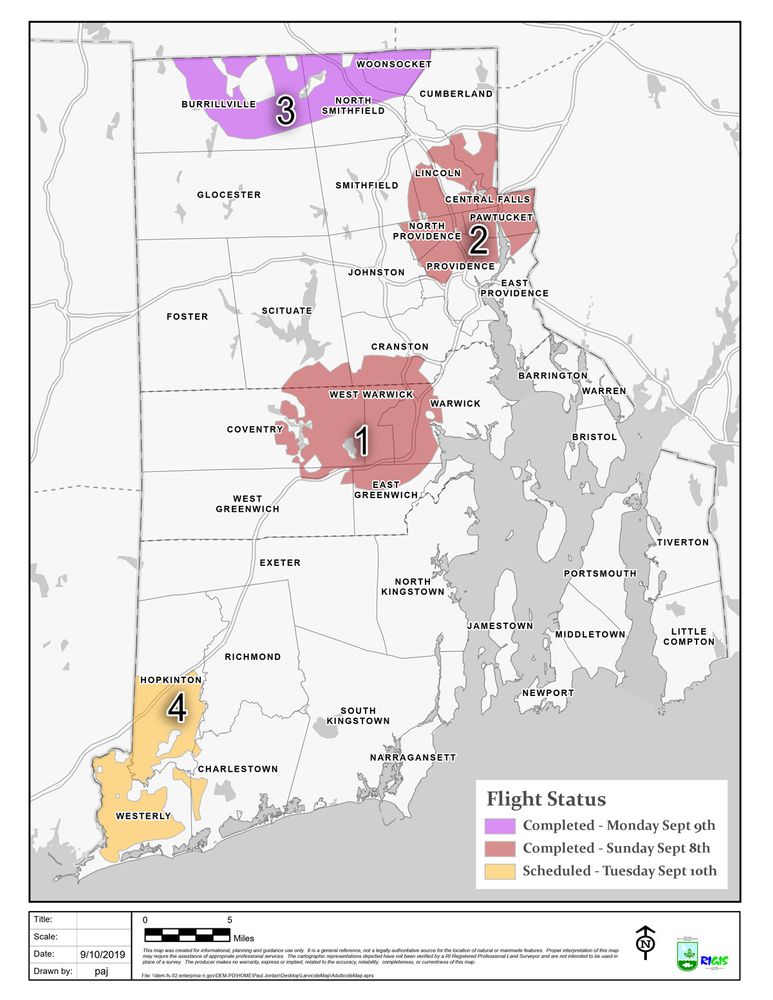 EEE can start with flu-like symptoms, like fevers, headaches, and muscle aches. But more severe cases can cause brain swelling. And according to the Centers for Disease Control, the virus is fatal in about one in three people.
"Looking back, 2012 was really bad. Here in 2019 it's again really high levels," recalled Frank Cornine a biologist with the Central Massachusetts Mosquito Control Project.
He says the cyclical flare-ups of the virus have to do with the way it's transmitted. EEE is carried by birds, which co-evolved with the virus. As it mutates, the viral load carried by the bird population gets especially high in some years.
"So when the triple E changes, the birds don't have the immunity built up from that new strain," Cornine explained. "So that it's easy for mosquitoes to pick up that new, very potent strain."
And that makes it more likely that mosquitoes feeding on the birds will end up passing the virus along to humans.
State health officials say the first hard frost of the year will kill off the mosquito population. In the meantime, they're continuing to set mosquito traps, and recommend using bug spray, wearing long sleeves, and staying indoors at dusk and dawn.