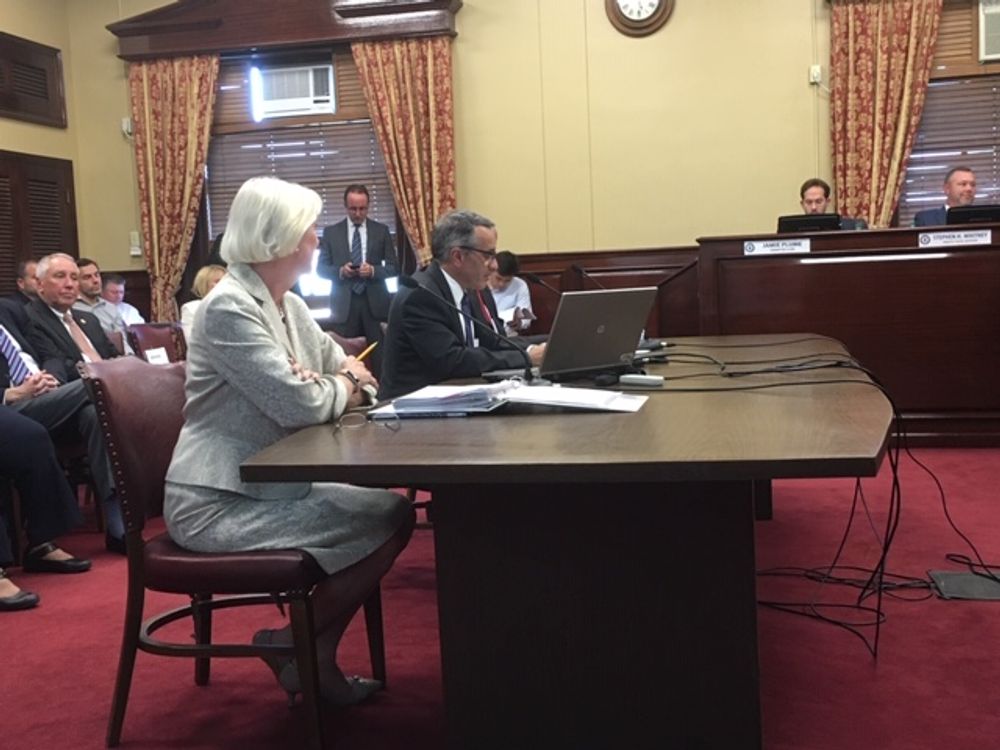 Officials with the RI Department of Revenue, which oversees the Lottery, backed the governor's view that the no-bid deal to run the Lottery and provide most of the video slots for Twin River's two sites makes the most sense for the state.
Revenue's top lawyer, Marilyn McConaghy, said using enabling legislation to pick a vendor allows for sunlight, since it provides for legislative hearings and public input. By contract, she said, a request for proposals would be a closed process.
McConaghy and her colleagues, Revenue Director Mark Furcolo and Lottery Director Gerald Aubin, said IGT is just one of three companies in the world that can provide the services needed by Rhode Island.
But lawmakers peppered the officials with questions: could the work be divided among more companies? How do other states do it? Are the thousand or so jobs pledged by IGT as good as advertised?
Sen. Walter Felag (D-Warren) took up the latter point in noting how some of the jobs promised by IGT would pay 150 percent of the poverty rate.
"That doesn't translate to $100,000 per jobs per individual," Felag said. "It kind of shows me that, you know, it's something different."
IGT spokesman Bill Fischer responded in a tweet by saying the average pay of IGT jobs under the proposal would be $100,000.
Fischer was among a number of lobbyists and communications consultants attending the hearing on behalf of IGT or Twin River and other companies.
Meanwhile, the experience of recent RI spending problems appeared on the mind of lawmakers.
Sen. Louis DiPalma (D-Middletown) invoked RI Bridges – the costly IT controversy better known as UHIP – in calling for lawmakers to pursue their inquiry "with our eyes wide open."
Legislators plan a series of additional hearings and will accept public input near the end of that process. The next hearing will be at 3:30 pm Tuesday in the RI House Finance Committee, and Gov. Raimondo is slated to testify.
Twin River has its own competing proposal to provide gambling services in Rhode Island.
A vote on the extension is not expected this year.
(Disclosure: IGT provides financial support to The Public's Radio.)