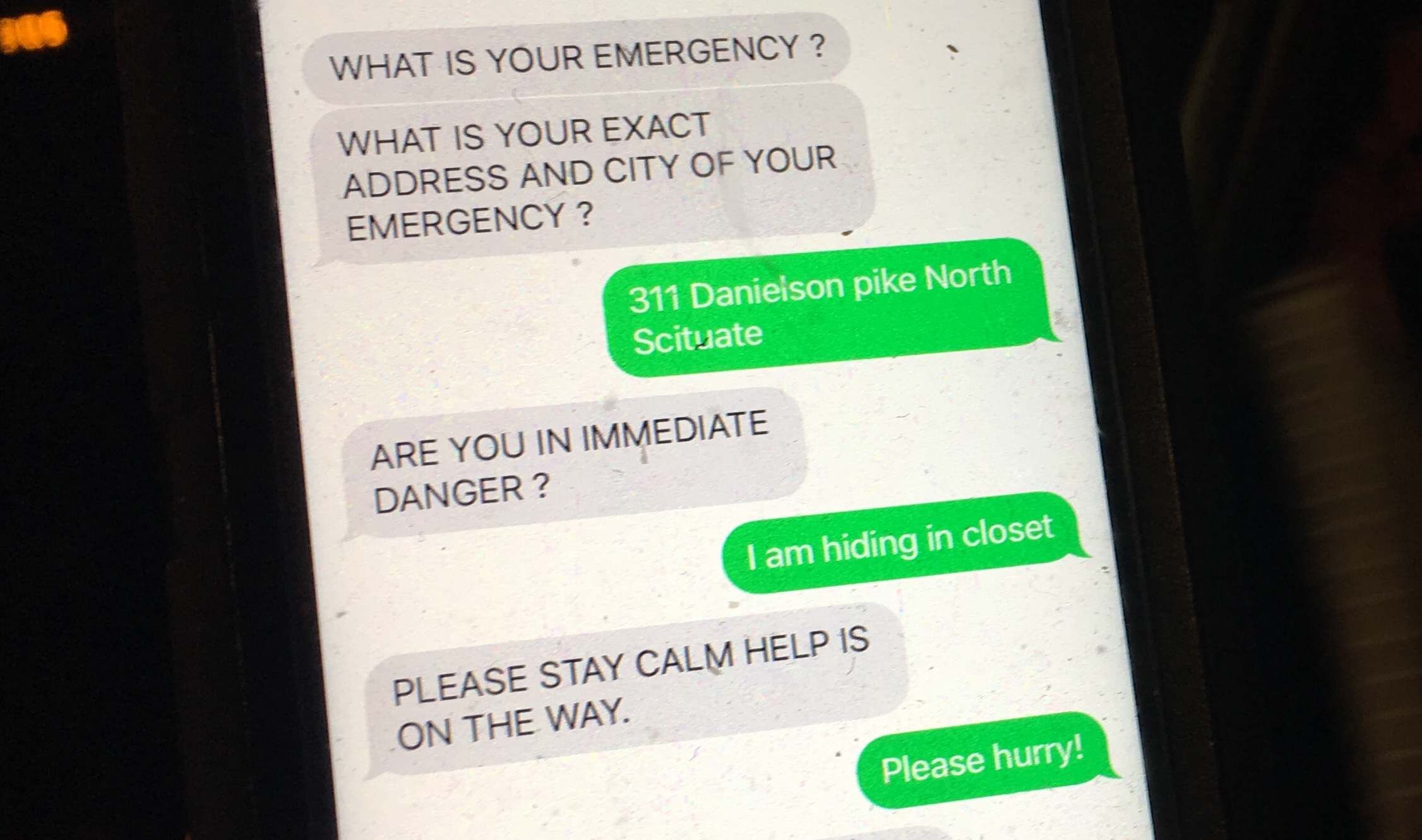 The $750,000-system called Next Generation 911 is more than five years in the making.
"'Text-to-911' is a potentially life-saving service, especially for someone in a life or death situation who cannot talk safely on the phone or who cannot physically dial 911 for help," Lieutenant Colonel Kevin Barry said.
Pamela Zellner, interim executive director of the Rhode Island Commission on the Deaf and Hard of Hearing, said the new service could also help the 210,000 people in the state who are hearing-impaired.
Greg Scungio, acting director of the Rhode Island E-911 Uniform Emergency Telephone System, said there are restrictions and limitations to the new texting service -- one being it's a slower process.
"The telecommunicator must receive the text, enter the information into the computer system, respond to the text and repeat this procedure for any follow-up text messages," Scungio said. "That is why we encourage everybody call if you can, text if you can't."
Since it takes longer to process text messages, the state police department will be assigning additional personnel to each shift.
For now, texts to 911 should be in English and no more than 140 characters. Do not include photos, videos or emoticons.
Texts must include your exact address too since tracking text messages isn't as accurate as tracking phone calls.