The program, Rhode Island Promise, currently pays for two years of tuition and fees at the Community College of Rhode Island. Raimondo wants to expand that program to cover two years of in-state tuition at Rhode Island College.
To promote her proposal, Raimondo held a discussion Thursday at RIC with students who said they have trouble keeping up with the costs of college.
"They can afford the first year, because they've saved up," Raimondo said. "They can afford the second year. And then they run out of money, and they drop out. That's no good for the state, and no good for them."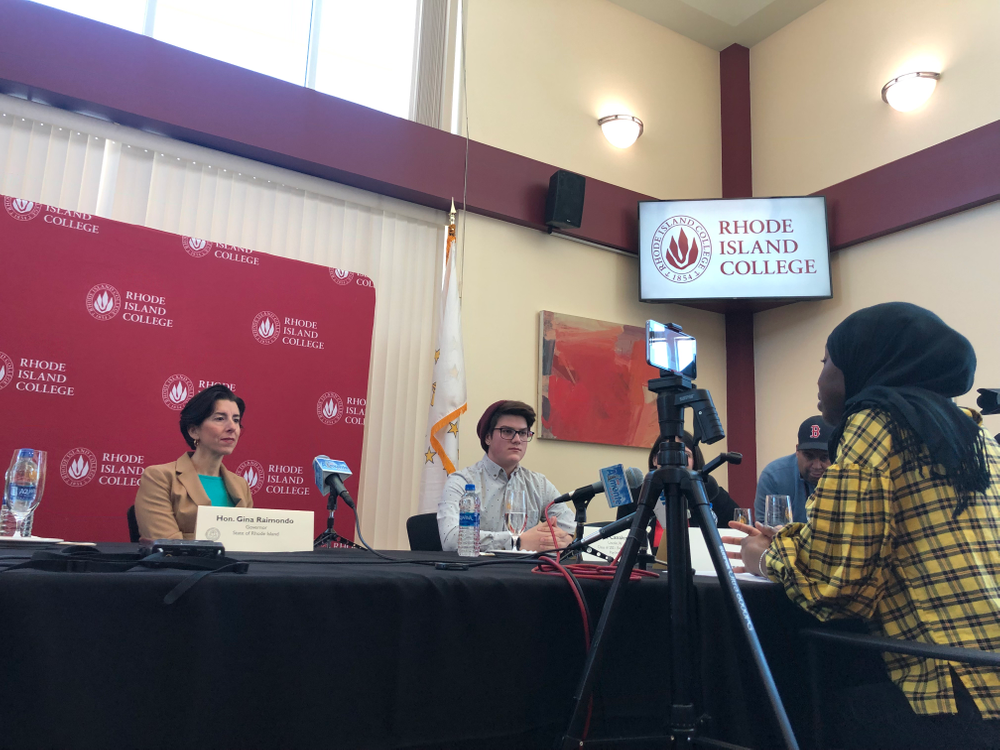 Adesubomi Shitu is a sophomore studying public health at RIC. She said she's worked two jobs to cover tuition, textbooks and other costs. She supports the governor's proposal, saying young people today need a college degree to get a job that pays well.
"The generation is different," Shitu said. "The time is different. Before, it was usually, if you have a high school degree, you could get a regular job. But now, (employers) are looking for a college degree or even higher degrees."
Raimondo argued that paying students' tuition will help more graduate and find higher-paying jobs. That, she said, will help the state's economy over the long-term.
The governor will speak at a House hearing Tuesday to argue for her plan.