Concerned commercial fishermen dominated the packed public hearing in New Bedford last night.
Scallopers and lobstermen said they're worried the project could affect their ability to fish, causing them to lose income.
Timothy Field, a fishermen from Westport who catches lobster and Jonah crab, said his group doesn't have enough of a voice in the matter because it's so small.
"We will get pushed out of the way because in the big picture, me and maybe 10, 20, 30 lobstermen, that's nothing," Field said.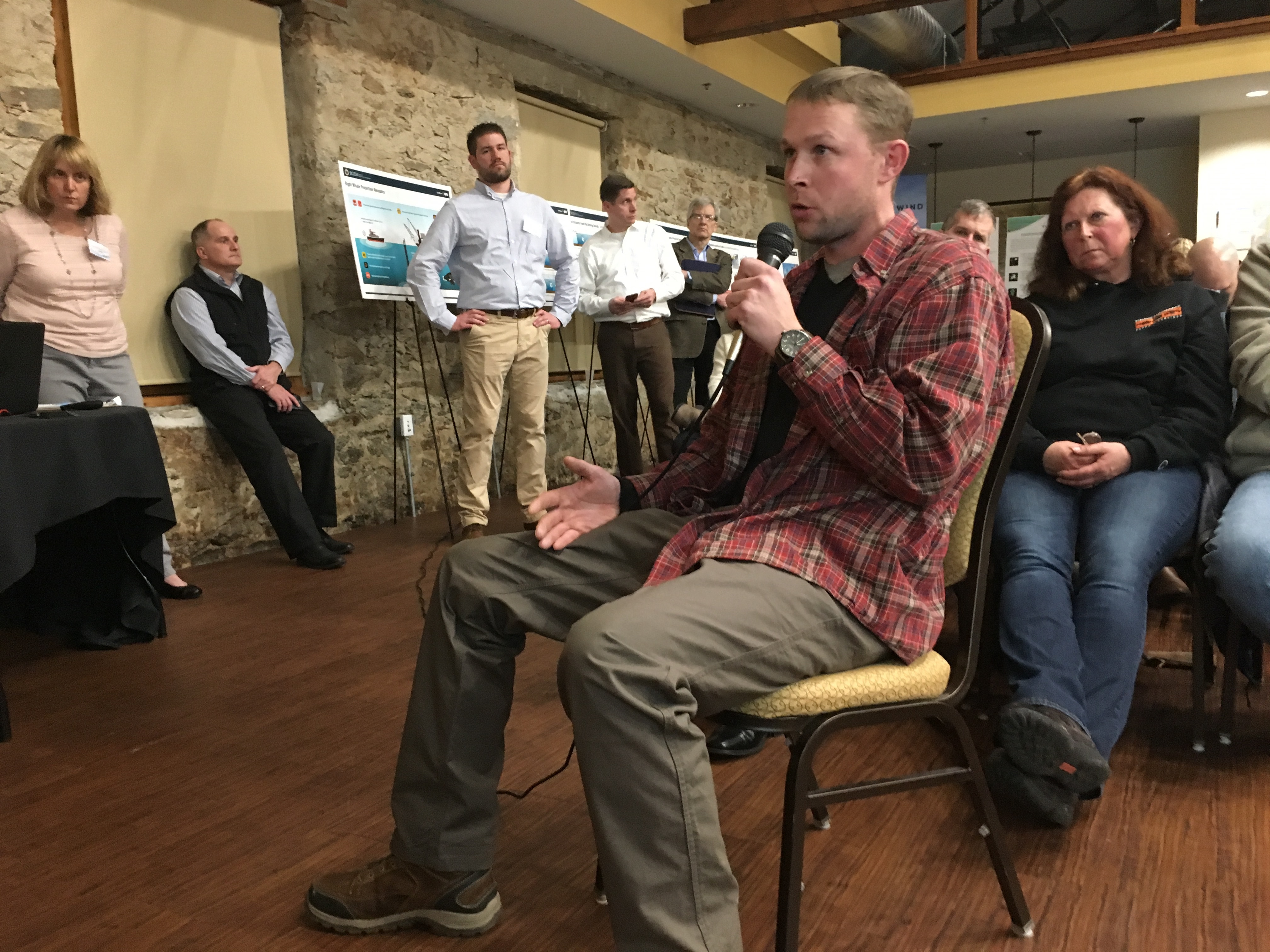 Advocates for New Bedford's minority communities urged federal regulators to include people of color in their discussions for the wind farm.
Buddy Andrade, president of the Minority Action Committee, said so far, people of color have been excluded from conversations around job creation for the construction and maintenance of wind turbines.
Andrade wants to see that change.
"These jobs and these careers will help change the dynamics of many of these neighborhoods by bringing economic development to families and to the community in general, and that's how you build a sustainable neighborhood," Andrade said.
Other concerns raised during the hearing include protecting endangered right whales, connecting the project's cables to the land, and establishing a monitoring plan to keep track of fish activity.
The federal Bureau of Ocean Energy Management will be hosting another public hearing Friday in Narragansett before federal regulators issue a final environmental impact statement.