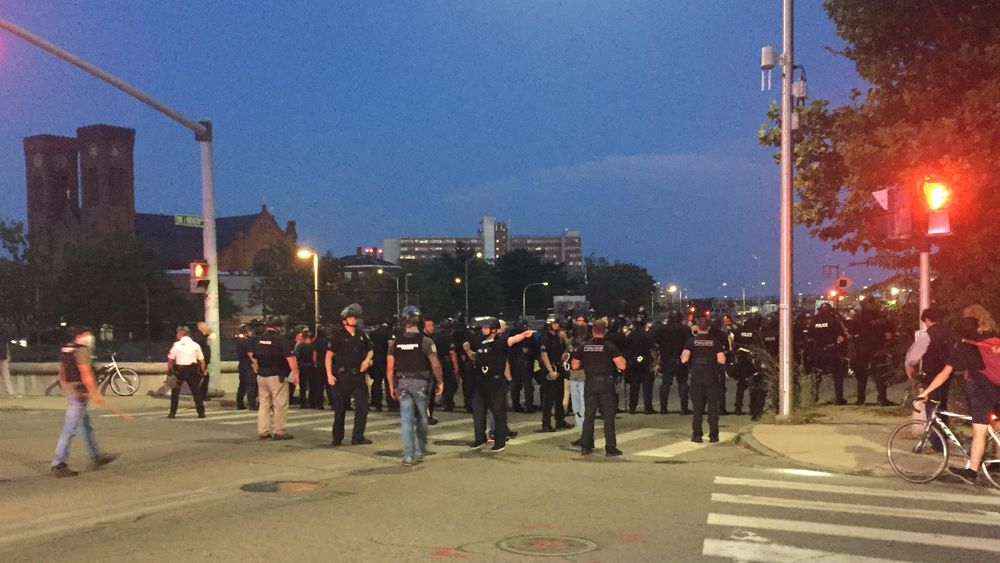 White protesters locked arms, protecting protesters of color from the police. They blocked the intersection in front of the complex, chanting "No Justice, No Peace. No Racist Police." following the arrest of over three people.
Corey Jones, political director for the Black Lives Matter Rhode Island PAC, says these continued protests are working, bringing together people with like-minded ideas that end up mobilizing through advocacy groups to try and implement reform.
"I think that that's healthy in a democracy," Jones said. "It will empower the people and not just for Black Lives Matter moments but also all the movements that are coming together."
Protesters are calling for Providence to follow what Boston did and reallocate 20-percent or more of the department's budget to community programs.