Attendees mingled between the interactive art stands, polling easels, and information booths which lined the brick walkway behind the capitol. Music poured over the crowd from a DJ stand set up on the building's stairs.
"Celebrating maybe feels a little different, or maybe it feels a little strange, but what it's really emphasizing is togetherness," said Rithika Ramamurthy of Providence. Ramamurthy is a member of Reclaim RI, a local activist group. "Sometimes you go to a protest and there's 10,000 people but you never see them again. So we wanted to facilitate a way that people could come, see all the different groups in town that are working on this, meet people, make friends, sign up to organize, and build out long term structures of joy in their lives so they can keep coming back," Ramamurthy said.
The event kicked off with a series of speakers from local grassroots activist organizations and Brown University graduate programs. Elaina Scorpio, an organizer at Tenant Network Rhode Island, addressed the state's growing eviction problem. "Housing is a human right. We need to put more money into it. We've been asking Governor Raimondo to sign an executive order that puts a full moratorium on all evictions. No evictions are acceptable for any reason, especially now."
But most speeches addressed defunding the police
"There is disagreement over what 'defund the police' means," said Kimverly Dicupe, the co-chair of the Providence chapter of Democratic Socialists of America. "For some folks it means you take money from the police department and invest it in social services... But there are also folks who want to use 'defund the police' to abolish them—as in, zero out their budget."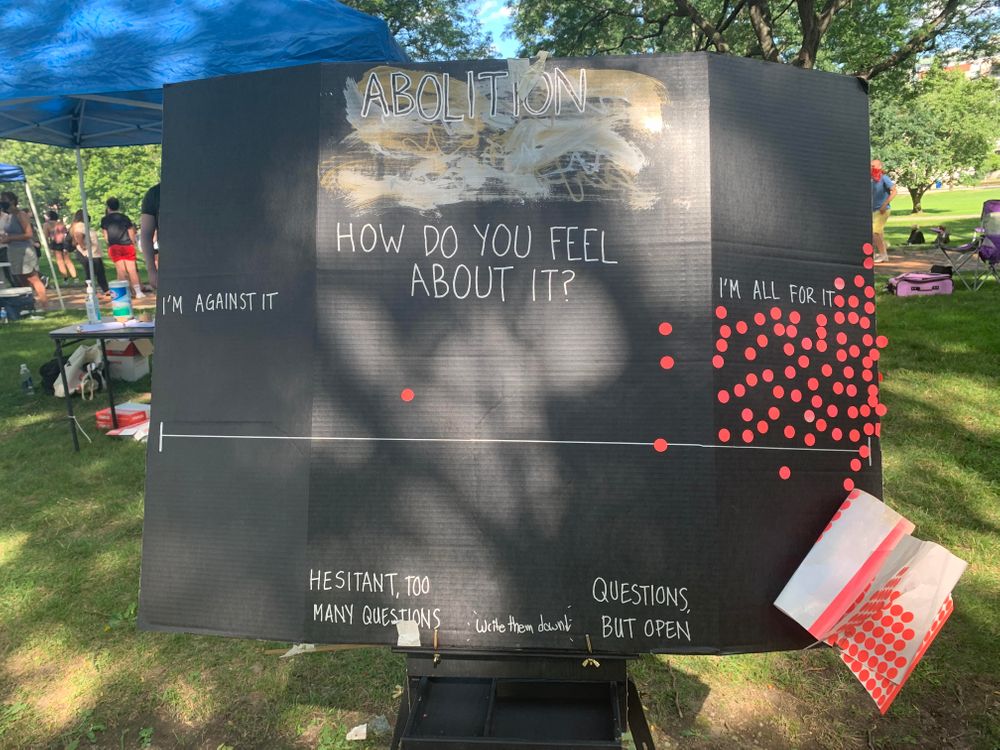 In some way, the event was intended to discuss these differing opinions, but also to unify people around the cause for racial justice.
"Getting involved in those conversations and understanding how your state or city or your municipality works is important," said Amanda "Brooklyn" Toussaint of PROV X, who was overseeing a voter registration booth. "People that are elected, they pull for the people's vote, they want the people's support but when they get in office they kind of forget the people who put them there." Brooklyn hopes the protests will stir conversation across communities, and mobilize Rhode Islanders at the ballot.
Next Sunday, youth-led activist group Gen Z: We Want to Live will organize a week-long series of protests, which will be hosted in a different Rhode Island city each day.