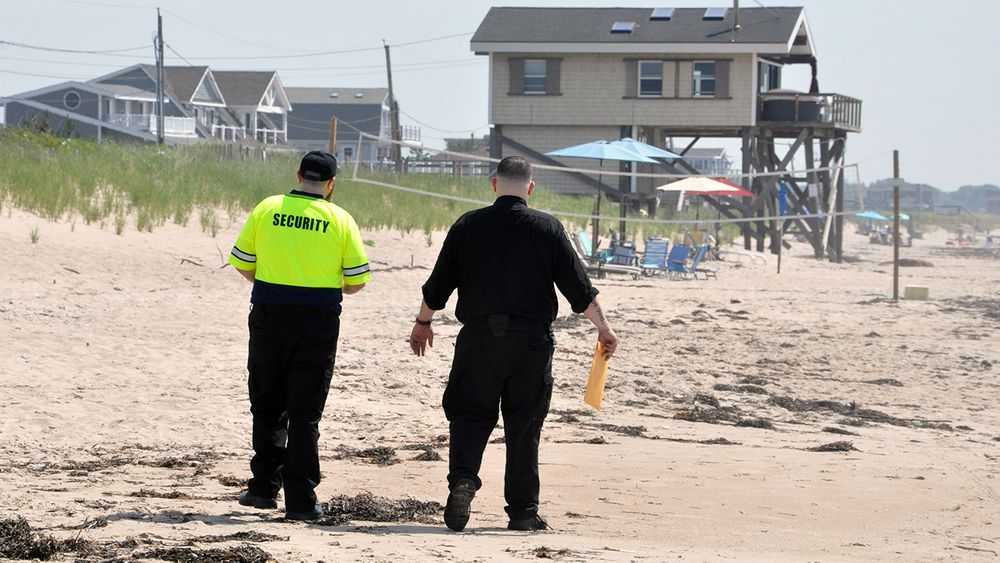 The state Constitution is not specific on where public use ends and private property restrictions begin. For years, that's created tension between beachgoers and homeowners. Those tensions marked a public hearing on the bill Tuesday night before the House Judiciary Committee.
Fishermen, beachgoers, advocacy groups, and disappointed private property owners testified, orally or in writing.
Supporters of the bill pointed to the public's right to the shoreline guaranteed under the Rhode Island Constitution and recounted instances of property owners trying to restrict the public.
Scott Keeley is a Charlestown resident who was arrested on the beach for trespassing in 2019 but later had his charges dismissed. He said the bill provides clarity without taking land away from private property owners. If lawmakers don't approve it, he argued, they would effectively be saying the public has a right to something that's actually illegal.
In written testimony, lifelong Rhode Island resident Lynn O'Malley called the ocean "one of the greatest gifts we have as Rhode Islanders" and implored lawmakers to pass the proposed legislation.
"Access to this great resource is for ALL," she wrote, "not just the privileged few. She added that "limiting access is not just wrong, it's unconstitutional."
Narragansett property owner Anthony Stradone also urged support for the bill.
"Recently I have been seeing RI lose its charm and outdoor freedoms due to the privatization of our public natural resources," he wrote.
But others spoke out or wrote in vehement opposition to the proposal.
Judith and David Clark of Warwick called the proposed legislation "bizarre and unconstitutional" and said they were "Utterly Outraged."
"This is exactly why people hate the government," they wrote. "With a pandemic, and the myriad of important problems in this state, some [lawmakers] think that stealing private property from waterfront homeowners, who also contribute an outrageous sum of money in property taxes...is a legitimate use of taxpayers' money?"
David Splaine of the Buttonwood Beach section of Warwick also submitted written testimony in opposition of the proposed legislation.
"I pay a premium in taxes for owning a waterfront property and expect to have exclusive use of that property right down to the mean high tide mark," Splaine said in writing, adding that the bill also raises liability concerns for him as a property owner.
In 1982, the Rhode Island Supreme Court said beachgoers are required to stay on the ocean side of the mean high tide line, as determined over a nearly two decade period. Advocates for shoreline access say that boundary is too difficult to establish and for police to enforce. They also argue it's insufficient because of sea level rise and coastal erosion.
The bill is also backed by the New England Backcountry Hunters and Anglers, and the Surfrider Foundation Rhode Island Chapter.
The Rhode Island Farm Bureau, which did not wish to provide testimony, and Mautucket By The Sea Association oppose the bill.
Alex Nunes can be reached at anunes@thepublicsradio.org.