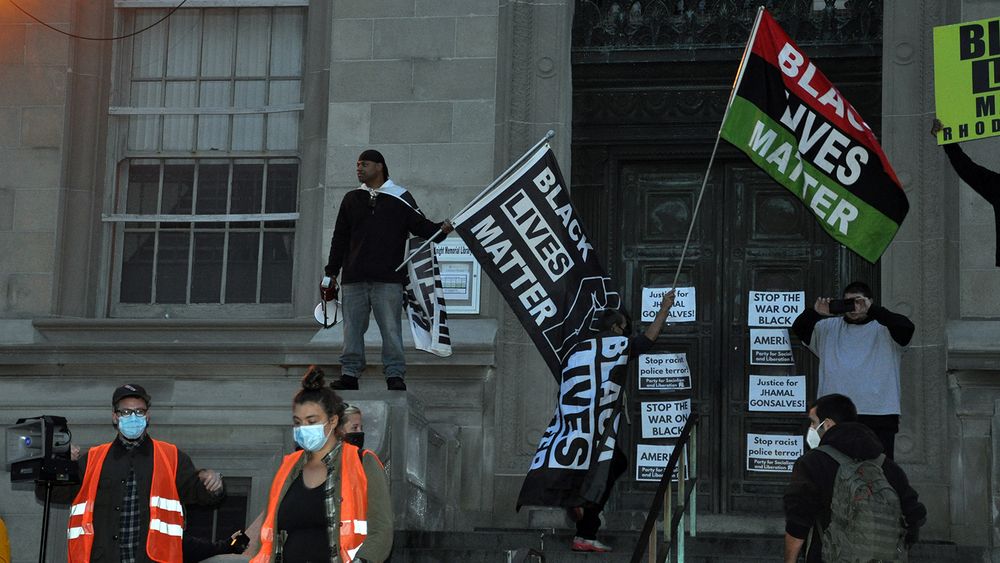 The Providence Journal reports that several dozen protesters marched through the Providence streets on Wednesday night and threw bottles, smoke bombs and rocks at police near the Cranston line at about 10 p.m. WPRI-TV reports that police in Providence and Cranston said up to eight people were taken into custody.
Jeremy Costa, a friend of Gonsalves, said he attended a vigil last night at the site of the Sunday crash near the Providence-Cranston border, and that the situation escalated because of actions by police.
"One-hundred percent," Costa said in a phone interview. "It just turned violent within an hour."
Costa indicated there will likely be more protest activity in Providence tonight.
Benjamin Evans, a legal observer with the National Lawyers Guild said, of the people arrested Wednesday night, one was a legal observer and two were street medics who were aiding protesters who had been pepper sprayed.
Gonsalves, 24, was injured Sunday afternoon as police responded to reports of hundreds of dirt bikes, ATVs and other vehicles roaring around the streets of Rhode Island's capital. Family members say Gonsalves is in a coma.
Police released two new videos Wednesday showing events just before the crash, but neither definitively resolve whether the cruiser struck the moped, as witnesses have said.
As many as 700 people participated in what started as a peaceful rally Tuesday night in support of Gonsalves, city Public Safety Commissioner Stephen Pare said at a news conference Wednesday, and 21 were arrested. The Providence Journal reports, at least three protesters and one police officer were injured Tuesday night.
This article includes reports from the Associated Press.
Alex Nunes can be reached at anunes@thepublicsradio.org.