The Public's Radio Newport Bureau has recently been working on a series of stories digging into how the housing market has put undocumented families in a particularly vulnerable position on Aquidneck Island. Reporter Antonia Ayres-Brown followed up with Erin Donovan-Boyle, the executive director of the Greater Newport Chamber of Commerce, to discuss what the affordable housing shortage means for Newport's economy and local businesses.

The following transcript has been edited for length and clarity. Click the orange play button above to hear the audio.
Ayres-Brown: How would you characterize the role or the scale of the importance of Hispanic and Latino immigrants in Newport's economy?
Donovan-Boyle: It's certainly extremely important, particularly in the hospitality and tourism industry. There's a heavy reliance of individuals in that demographic to help support the whole functionality of the industry.
Ayres-Brown: There's been a lot of talk about workforce shortages during the past year, during the COVID-19 pandemic, driven by a variety of factors. But I'm curious, from a longer term business perspective, how does housing supply and perhaps the issues facing Hispanic immigrants affect your thinking about longer term future workforce supply?
Donovan-Boyle: So it's certainly a huge impediment for economic development. The high cost of living and housing on Aquidneck Island and throughout the greater Newport region is significant. And of course, it's going to impact those who are newly immigrated into the area significantly, but also those who choose to come into the area for seasonal work as well.
Because our employers aren't large employers. They're small employers. So if you look at other entities, other coastal communities that may rely significantly on seasonal workers as well, many of those are larger chains that actually provide housing within their establishment for those individuals. We don't have that luxury here.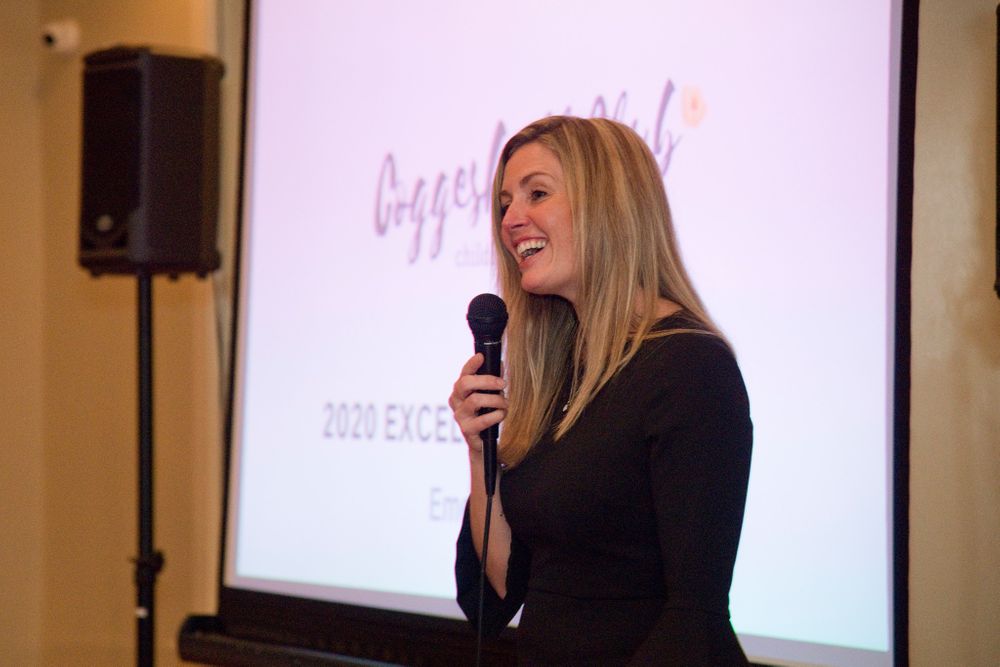 Ayres-Brown: I know some people say, 'You don't have to live where you work.' And they suggest that Aquidneck Island could become like some other destinations, where lower wage workers commute from elsewhere. But in my past reporting, a number of families have mentioned reasons why this wouldn't work for them. You know, it's an island. Their kids go to school here. When it comes to undocumented residents, Rhode Island doesn't give driver's licenses to them, so many people couldn't get to work if it's not near public transit. Reasons like that.
Do you think this is where Newport is headed? And in your opinion, is that realistic or sustainable possibly in the long term?
Donovan-Boyle: It's interesting because it's twofold, isn't it? We don't have enough individuals that live here to supply the workforce that we need. Yet we can't attract a workforce outside of the region to commute in, because of the costs, but also because of the competitive nature of this industry. And do you want to commute 30 to 45 minutes for a position where it's most likely, where you live, you can also get that same type of position?
For those individuals who already live here, what you'll see is, you know, people working three jobs — which from an immigrant perspective, is sort of the traditional route, right? All of our ancestors came over and worked those three jobs. But at some point, there needs to be upward mobility to get out of that initial stage. And if the wages aren't on par with the high cost-of-living growth and the cost of housing, then that will be a self-perpetuating cycle.
Ayres-Brown: Are there any other solutions moving forward that you think the island should consider to counter these challenges that Hispanic and Latino families — and really all workers — are having finding housing?
Donovan-Boyle: So we are just about to launch an initiative over the course of 2022 to take a really deep dive on the housing needs of the region and propose not only policies to be changed, but also zoning upgrades and changes that need to be considered. Certainly looking forward to seeing what the General Assembly has in store on that same topic.
We're in a very interesting time in our lives and the nation's life. And the way that business has always been done I believe needs to be [shaken] up, not only in the private sector, but in the public sector as well.
Ayres-Brown: Erin Donovan-Boyle, the executive director of the Greater Newport Chamber of Commerce. Thanks so much for your time.
Donovan-Boyle: My pleasure.
Click here to read or listen to the first part of our recent series on Aquidneck Island's affordable housing shortage and its impact on under-documented families. Click here for the second part about one undocumented worker's story, and how housing instability is impacting a crucial workforce on the island. Click here for the third part about how rising housing costs are making undocumented families particularly vulnerable to predatory behavior and landlord misconduct.
Antonia Ayres-Brown is the Newport Bureau Reporter for The Public's Radio and a Report for America corps member. She can be reached at antonia@thepublicsradio.org