The 24-hour Point In Time Count this year coincided with frigid temperatures and heavy wind. Reverend David Lima runs the New Bedford Homeless Service Providers Network. He said the cold could help get a complete count.
"It will bring more people into the shelter, at least for food and maybe some supplies, so we'll be able to talk to them and get them surveyed," Lima said.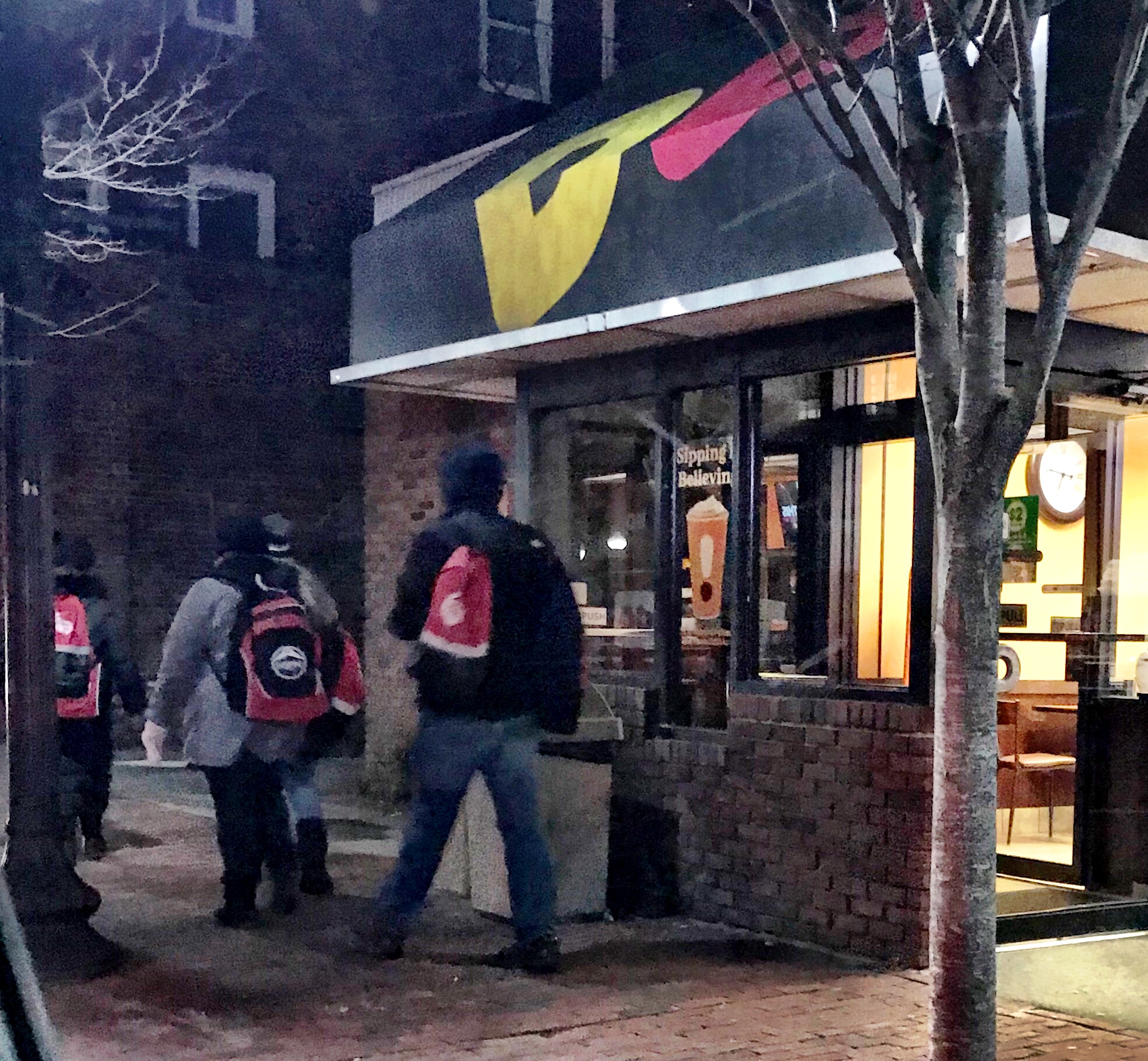 Organizers hoped to see very few people sleeping on the streets, said Jennifer Clark, Deputy Director of Community Development.
"The conditions that we have outside tonight could easily mean severe trauma or, you know, even death to somebody who stays outside. So we're hoping that those numbers are extraordinarily low," Clark said.
During the count, volunteers distributed supplies, including hand-knitted mittens and hats. The city also provided warm dinners, medical assistance, and transportation to an overflow shelter. And, Clark said, volunteers helping with the count were prepared to deal with the cold.
"We have over a hundred volunteers who have stepped up and done everything from said 'sure, I'll put on some warm clothes and I'll go out and do this count tonight', to 'I'll stay inside and I'll serve some meals," she said.
The survey tallies families and individuals who are living on the streets, in shelters, and in transitional housing. Compared to last year's count, Clark said officials expect to see a slight increase in the number of families who are homeless, and a slight decrease for individuals.