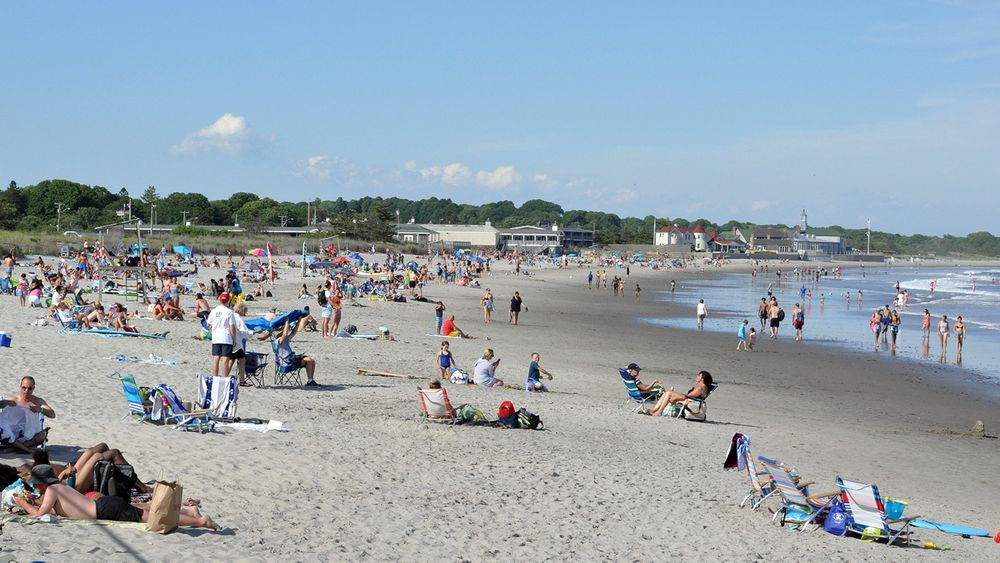 The recommended changes from Narragansett's Recreation Advisory Board come amid increased tensions this summer over COVID-19-related restrictions.
The proposed changes call for permanently increasing daily beach admissions from $10 to $15; hiking parking fees from $10 weekday and $15 on weekends to $20 seven days a week; and eliminating non-resident access to the South Lot parking area, among other rules to take effect next year.
Town Council member Jesse Pugh says shoreline access is under threat in several South County towns, including Narragansett, and opposes the suggested restrictions.
"We're seeing a trend where access to the water is getting harder and harder," Pugh said. "It's something we need to keep in mind when we make these decisions."
The town eliminated non-resident parking at the town beach in 2020 in order to help prevent crowding and the spread of COVID-19. At the time, advocates for shoreline access feared the changes would lead to more permanent restrictions.
The Town Council took up the newly proposed changes at a workshop earlier this week. Pugh said a majority of the Town Council generally supported the potential changes.
Council President Matthew Mannix and President Pro Tem Jill Lawler did not respond to requests for comments sent Wednesday morning.
Ultimately, Pugh said, increased restrictions may have support among residents and property owners who want to make Narragansett Town Beach more private, but they would hurt business owners.
"What's the limit here?" Pugh said. "We have businesses in town that need people to come in, and if we keep decreasing these beach numbers, some residents might like it, but it ultimately isn't really that sustainable for the businesses in town."
The Town Council will accept public comment ahead of a likely vote on the proposed changes sometime within the next month.
If approved, the changes could be overturned by a future Town Council following the November election.
Alex Nunes can be reached at anunes@thepublicsradio.org.