On a recent weekday morning, Kerrie Philbin walked me into the kitchen at O'Brien's Pub. She's the general manager at the bar and restaurant on Thames Street in the heart of downtown Newport. I had reached out to her because I heard O'Brien's — like many businesses nationwide — was having trouble hiring for the summer.
"This interview is very ironic," Philbin told me. "Because guess who's cooking today?"
Philbin was filling in for one of the cooks.
"He called out sick, and there's just no backup. There's no backup," she said. "So what do you do? You go with one chef for, you know, 35 tables, on a Friday?"
O'Brien's Pub would usually have 50 or 60 employees by the beginning of June. Right now, Philbin said, the staff's at about 35 people.
In past summers, she said she used to receive stacks of job applications. This year, they've just trickled in — so Philbin has had to get creative with staffing, like solving a jigsaw puzzle with missing pieces.
During some weekends in April, Philbin had her bartenders step in as servers. On this particular morning, she was also missing a dishwasher — another hole she said she'd find a way to fill, even if it meant doing it herself.
As of May, there were about 1,000 open positions in the hospitality and tourism industries on Aquidneck Island, according to Erin Donovan-Boyle, the executive director of the Greater Newport Chamber of Commerce.
"That's really troubling. Particularly because we're such a seasonal economy," she said. "It's very important during June, July, August, September and October that we are at full capacity, because so many businesses rely on that four to six months of peak operation to carry them through for the full year."
Some short-staffed businesses have stopped serving lunch, or closed for multiple days per week, sacrificing revenue. Some are shouldering the additional cost of paying employees overtime rates to work longer hours.
And others are still seating fewer people — not because of COVID-19 restrictions, but because of staff shortages.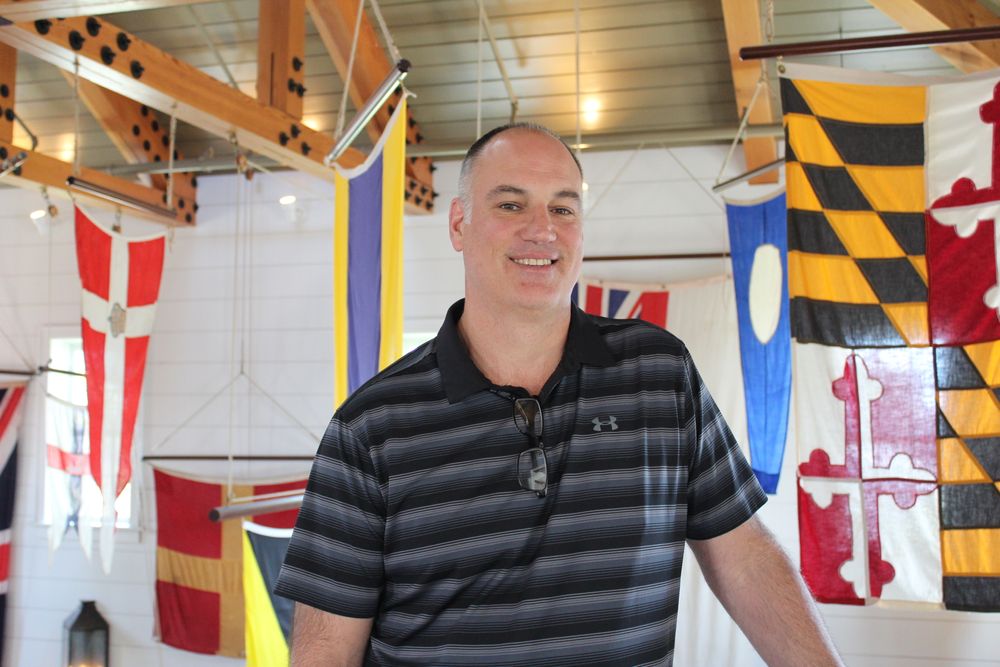 Charlie Holder is the operations manager at Midtown Oyster Bar and Surf Club, and a member of Newport's City Council. During a typical summer, he manages about 130 employees. As of now, his staff is down to 100.
To maintain good service and avoid overworking his employees, he said he's planning to keep operating at around 85% capacity until he can hire more people.
"If I'm allowed to open 100% of my restaurant — which is, you know, 300 seats — but I can only seat 200 of those 300 seats, obviously, I'm not going to make the money that I'm expecting to make," Holder said. "And that's strictly because of staffing."
There's a few reasons why businesses are having trouble filling positions this summer.
Some managers, including Holder, largely attribute the shortage to federal benefits that offer an extra $300 per week to those receiving unemployment benefits.
To address these concerns, the Rhode Island Department of Labor and Training last month reinstated its requirement that people on unemployment look for work, which had been paused during the pandemic. The state also boosted the amount of money people can earn while remaining eligible for unemployment benefits.
But Donovan-Boyle, at the Greater Newport Chamber of Commerce, points to a different reason businesses are struggling to hire: people leaving the workforce entirely.
Statewide, DLT reports the labor force has decreased by more than 22,000 people since the beginning of the pandemic. That number includes people who've moved, retired, gone back to school, or stayed home to take care of their kids.
The COVID-19 pandemic has also cut off hundreds of temporary foreign workers who typically come to Rhode Island during the summer on J-1 or H-2B visas. Donovan-Boyle says that group would normally fill about 20% of the remaining open positions around Newport.
The federal government recently reopened the visa programs, which had been suspended until March 31, but Donovan-Boyle says few foreign workers are expected this summer because of continued travel restrictions and dwindling affordable housing on Aquidneck Island.
Even positions that are often filled by local students, like the lifeguards at Newport's beaches, have been slower to fill this summer.
"The difficulty in that is not that the high school students aren't ready to work," Donovan-Boyle said. "It's that they all have jobs already."
And under Rhode Island law, teenagers under the age of 18 can't serve alcohol, so most bars and restaurants have to find older workers.
All this means businesses are competing to recruit a limited number of available workers. Some are offering $50 to interview. One high-end hotel restaurant is paying servers up to $25 an hour, on top of tips.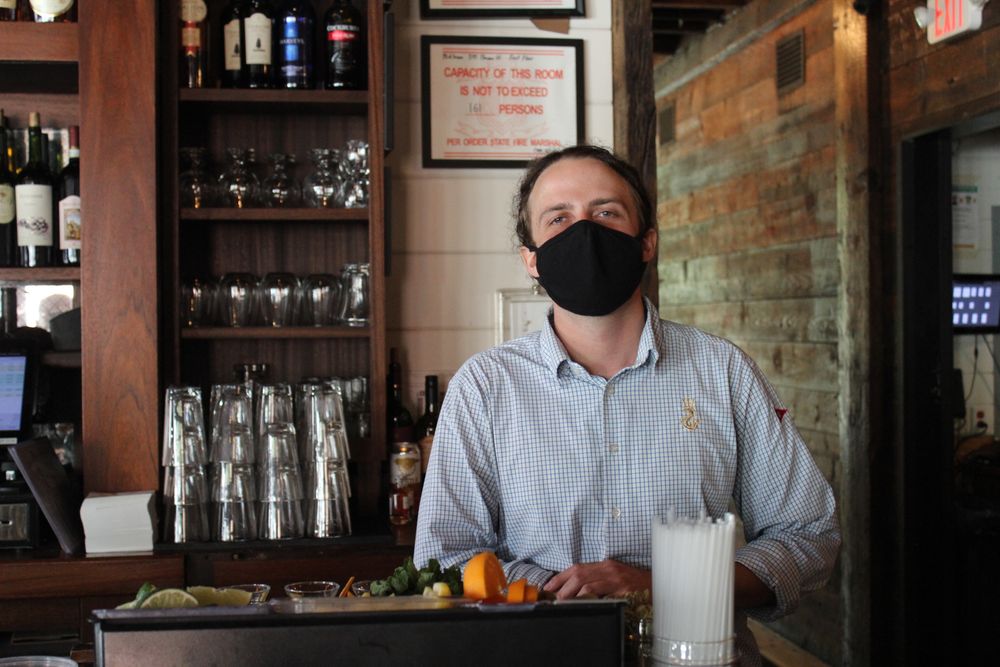 Bartender Camden Murphy returned to work at Midtown Oyster Bar in May.
"When I came back, you could tell a couple of the bartenders and the kitchen staff, especially the kitchen staff — they're burnt out," he said. "So to come back and kind of just play your part, everyone is super happy to see [you]."
Murphy has worked at the restaurant on and off for seven years, but had been unemployed since last December. He said, for a while, he was able to get by on his unemployment insurance and focus on his other career as a musician. Eventually, however, he missed the structure of his work schedule.
He said he knew he wanted to return to Midtown Oyster Bar, out of loyalty to the restaurant and his coworkers there.
"The people who are here want to be here, and we're all here together. You know, we're all in it together. And even though we're understaffed, we're still working our butts off."
The restaurant is short on barbacks, so Murphy's job involves extra tasks, like clearing plates and cleaning glasses. During his shift, he's constantly moving — making drinks, printing receipts, and at one point hurrying to take a family's photo. He said he enjoys the energy of being back behind a bar, but imagining the summer crowds after Memorial Day makes him "a little nervous."
Charlie Holder, Murphy's boss, is also anticipating an influx of visitors this summer — and hoping he can fill a few more positions.
"Every day is a new day," he said. "You hope you get some people that'll walk through the door, and they'll answer your prayers, basically."
It might not be the comeback summer that Newport businesses imagined, but Holder says he's doing all he can to make the season count.
Antonia Ayres-Brown is the Newport Reporter for The Public's Radio. She can be reached at antonia@thepublicsradio.org