For the last year, I've received an email nearly every month from Sidney Tynan. They arrive by email, usually without a subject line. Just an attached note with a careful record of what's blooming, what's wilting, and what animals have been passing through the 100-year-old Rhode Islander's backyard.
Tynan was born in Massachusetts in 1921, and she has lived in Little Compton since the 1970s. She's a writer, former educator and bookstore owner, and avid gardener. We first met around the 2020 election, when I tracked down several of the state's oldest registered voters for a radio project. A couple months after that story aired, in January of 2021, I received my first letter from her.
For decades, Tynan has penned these open letters from her Rhode Island home, observing local wildlife and the evolving seasons. The notes are often republished by the Sakonnet Times, a weekly newspaper covering Tiverton and Little Compton. Her writing shows how tender everyday moments, as well as an attention to the living things around us, can help us make sense of our lives.
Over the past year, especially during times of isolation and uncertainty, I've personally found much comfort in reading these letters. Tynan has watched many seasons change in her lifetime, and she still greets each new month with curiosity, attentiveness, and affection.
As we say our farewells to 2021, Tynan agreed to read some excerpts from the past year, and include some of them below.

This story was produced for the ear. Press the orange play button above to listen.
JANUARY
Venturing out over crusty, slippery snow to fill the bird feeder was something I wasn't willing to do, so a kind friend has been filling it on Mondays and Fridays. Pretty soon it was emptied by Thursday morning, so off to the birdhouse maker went my friend and ordered a feeder that would hold twenty pounds! The bird house maker said it couldn't be done, but three days later he called to say it was ready.
A big success, and on a snowy day two red cardinals and one blue jay are a cheerful sight. Well, brace yourself for another month of winter and hope for a milder March.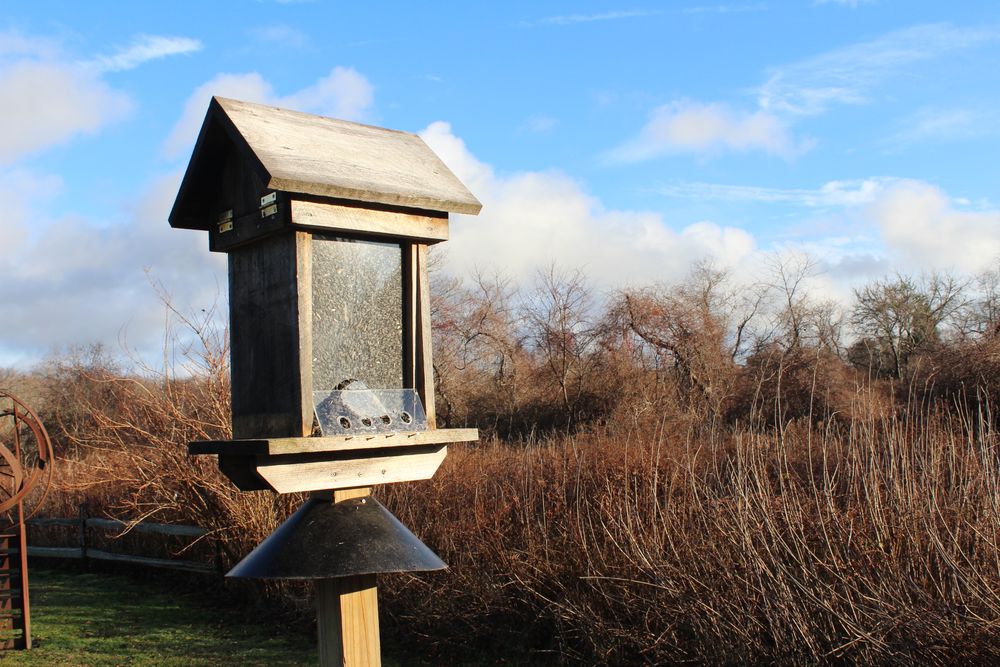 MARCH
Sometimes things work – and sometimes they don't. The new feeder holding 20 pounds of black oil seed is a huge success and we have had to refill it. Of course there has been some help from a squirrel.
Between now and the next time I write, there will be a lot of changes. I think the virus has so occupied our minds and our lives that we forgot spring was coming. But it is, and the birds and tiny flowers will tell us.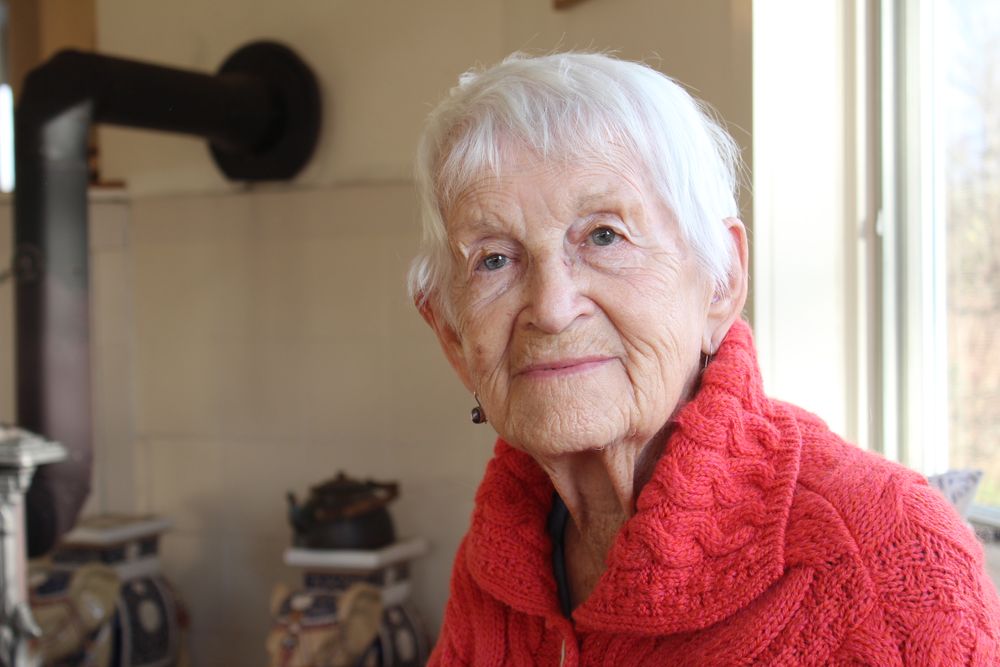 MAY
Well, it's not exactly the May we had hoped for, being a little too cool and gray for my taste, but at least we didn't have two heavy frosts as we did in 1999. Despite the cool, shrubs have been blooming everywhere and birds have been building nests. A pair of bluebirds even had their babies fledge early and a photo was sent to me, maybe two minutes after one had taken a first look at his new world.
It is probably best that we forget once summer comes how magical May can be, with some surprise every day. Next time I write it will be close to the longest day of the year, so grasp these days as close as you can.
JUNE
I had meant to write more but instead I sat on my deck and watched the surrounding trees darken slowly and the pale half moon become milkier. It was hard to believe that this is the longest day of the year and I wanted to watch the sun go down.
Tomorrow, the first day of summer, the day will be a tiny bit shorter. This is something I do not want to think about.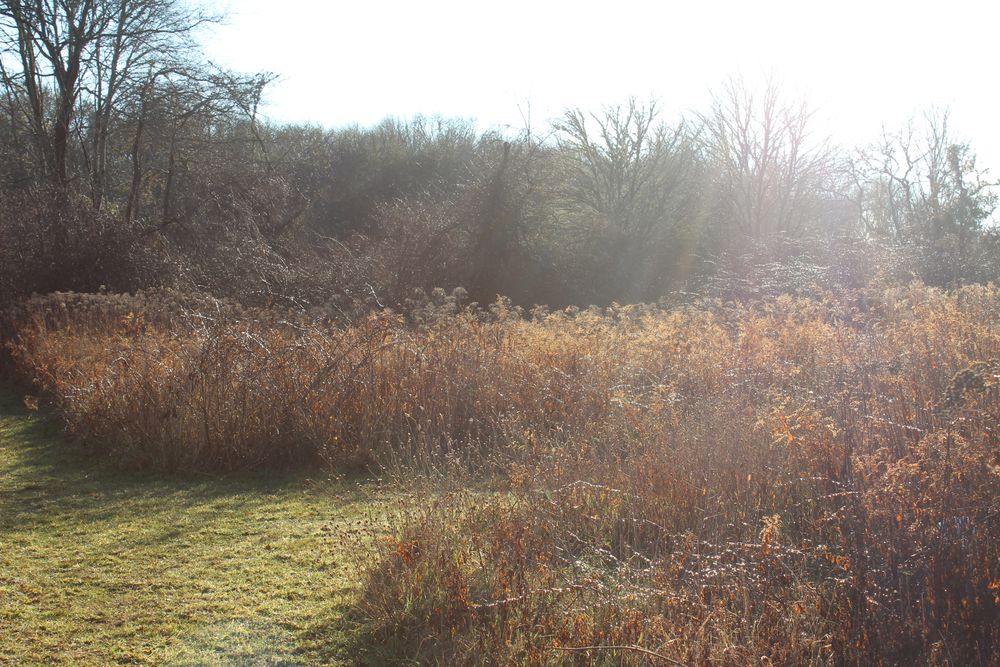 SEPTEMBER
Even though we know the days are getting shorter, we can imagine it is still summer when we see roses and our annuals and pretend not to see those poor clipped chrysanthemums.
The last of the wild grapes have fallen and for a while there was a patch which smelled like red wine. I wonder if there were any drunken skunks wandering around?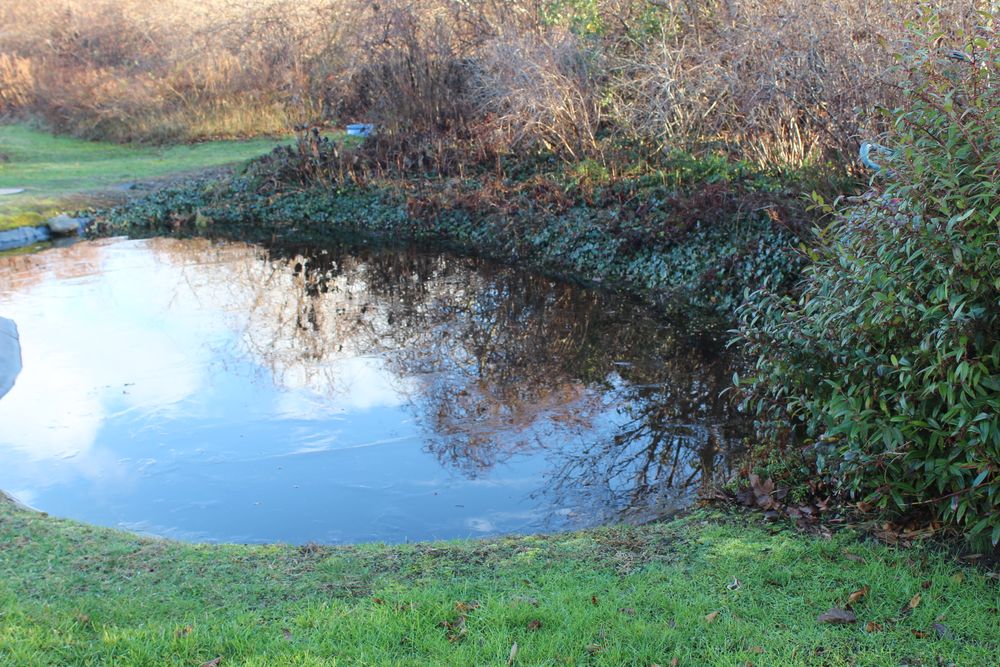 DECEMBER
Well, I am still here but there really hasn't been much news on my acres.
After the leaves had gone, for a while it was possible to see little bright spots of red berries from our deciduous native Winterberry Holly, but the wintering robins have pretty much cleaned them out. Deer have been messing up the bark on some of my trees as the stags try and remove the itchy velvet from their new horns.
The grass is still green and the goldfish pool has a surface that wrinkles with the winds, but no ice. The solstice is close and I wonder what winter will be like. I hope it will be mild and that you will stay warm and in good health.
The excerpts above were edited for length and clarity.
Antonia Ayres-Brown is the Newport Bureau Reporter for The Public's Radio. She can be reached at antonia@thepublicsradio.org