Kennedy is challenging Markey in next year's Democratic primary for Senate.
Shortly before Kennedy made his formal campaign announcement Saturday, Markey issued his debate challenge.
"I'm asking environmental groups in Massachusetts, who have shown the greatest commitment to fighting climate change, to sponsor this debate, and to establish a format that will provide the best opportunity for voters to hear from all of the candidates," Markey said in a campaign video.
A day later on a campaign stop in Springfield, Kennedy said he's prepared to debate climate change and other topics, but said his campaign is just getting started.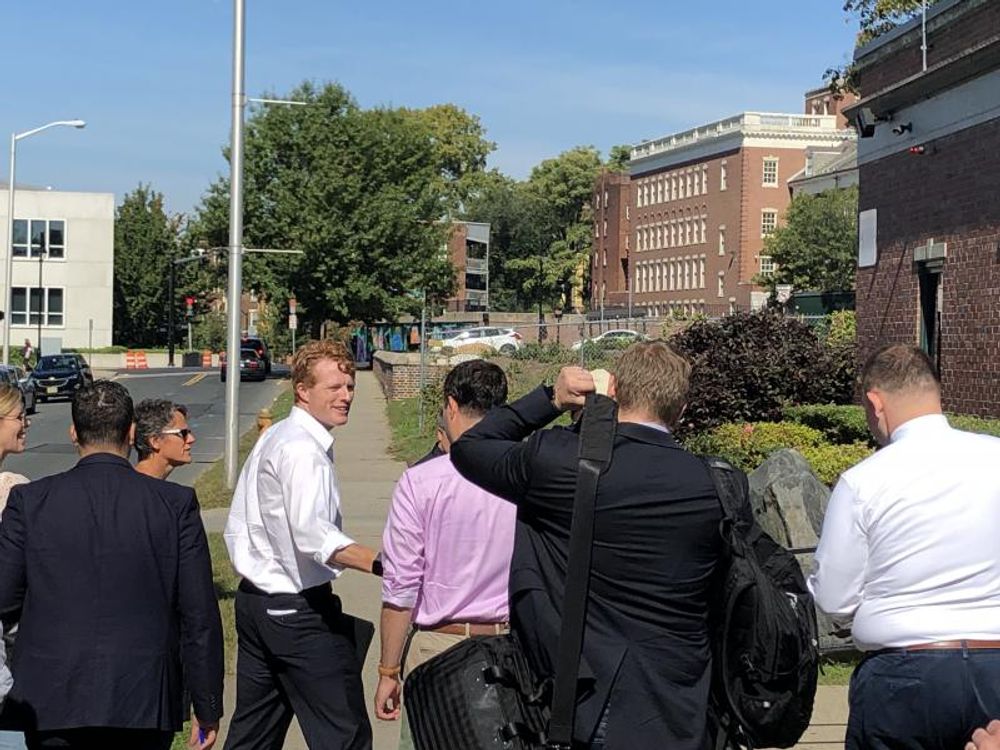 "Look, it's Day Two of a campaign," Kennedy said Sunday. "I expect to have a robust discussion of debate schedules with all the folks in this race, and look forward to going through that process, absolutely."
In addition to Kennedy, two other Democrats have announced bids for the seat — labor attorney Shannon Liss-Riordon and businessman Steve Pemberton.
Markey recently touted the endorsement of U.S. Representative Alexandria Ocasio-Cortez, who — along with Markey — introduced the so-called Green New Deal, a slate of proposals intended to tackle climate change.
Differences with Markey
Asked for specific issues on which he differed with Markey, Kennedy noted that he's refusing to take campaign contributions from corporate political action committees.
Kennedy said he's also calling for an end to the Senate filibuster, and a pair of changes that would require constitutional amendments: an end to the electoral college, and term limits for Supreme Court justices.
"So that you end up taking the temperature down from these confirmation battles, because you add some predictability and regularity to that nomination process," Kennedy said. "I've called for all of those things and Senator Markey hasn't."
We've asked Markey's campaign for comment.
This story comes from the New England News Collaborative, eight public media companies, including The Public's Radio, coming together to tell the story of a changing region, with support from the Corporation for Public Broadcasting.