Gustavo Gutiérrez knew this year would be different when he packed up his life in Colombia and moved with his family to Newport to study at the Naval War College. But he didn't anticipate that the world would change around him too.
"This was a really interesting experience for all of us, especially because I think that none of my classmates, or even myself, imagined that something like this could happen in how our course played out when we started our classes in July of 2019," said Gutiérrez, who is a commander in the Colombian National Navy.
Gutiérrez said his life underwent a 180-degree shift in March when the War College transitioned to virtual learning. In a matter of days, all of the officers' events and activities were canceled, and Gutiérrez found himself taking his courses online while isolated with his family at home.
One of the stated goals of the Naval War College's international programs is to promote cooperation among partner nations. Gutiérrez noted COVID-19 as an example of why international collaboration is so important, and he said the global crisis afforded new urgency to the programs' mission.
"These days, the vast majority of threats transcend national borders, and involve other countries in the region," he said. "In other words, the closer collaboration and cooperation is with nations that share our interests, the more effective the actions that can be taken to fight each of these threats will be."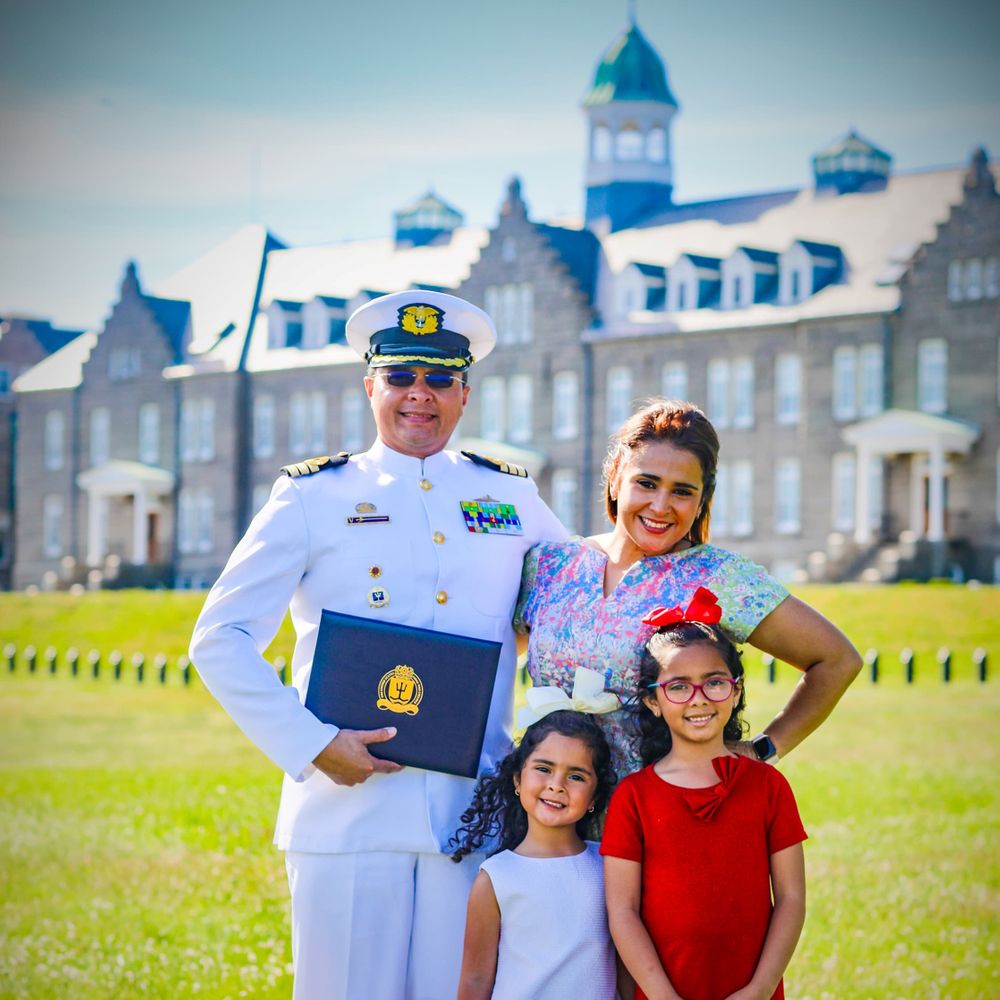 Faiz Zanila, a lieutenant commander in the Royal Malaysian Navy, was amazed by the support he received from professors and neighbors in Middletown when the pandemic hit.
"In my neighborhood, I mean, my family didn't feel that we are away from our hometown," he said.
Still, the distance from extended family was sometimes hard. As infection rates in the United States rose, Zanila's family would call — concerned about him, his wife, and their three children. Zanila said he worried right back about conditions in Malaysia.
International officers at the Naval War College this year represented over 70 countries — each one impacted differently by COVID-19. Some officers were asked to return early due to the pandemic. Others were directed to wait with their families in Newport, even as their countries were devastated by the virus.
Juan Carlos Pazmiño is a lieutenant commander from Ecuador and was among those who witnessed their homes suffer from afar.
"We were also very bad and we went through practically the same thing that happened in Italy and Spain — that immediately happened in Ecuador," Pazmiño said. "Before any other country in South America, Ecuador was very bad."
Pazmiño found some comfort, though, in his ability to share experiences with peers from other countries while in Newport. He and a Spanish friend talked about how the infection curve in Spain eventually plateaued, and he knew to expect something similar in Ecuador.
Gustavo Gutiérrez echoed that the time he shared with other international officers was possibly the most enriching experience of his entire military career spanning 26 years.
"During all this time, this is the first opportunity I have had to share so much time with officers from all over the world — who have different cultural backgrounds, different beliefs," Gutiérrez said.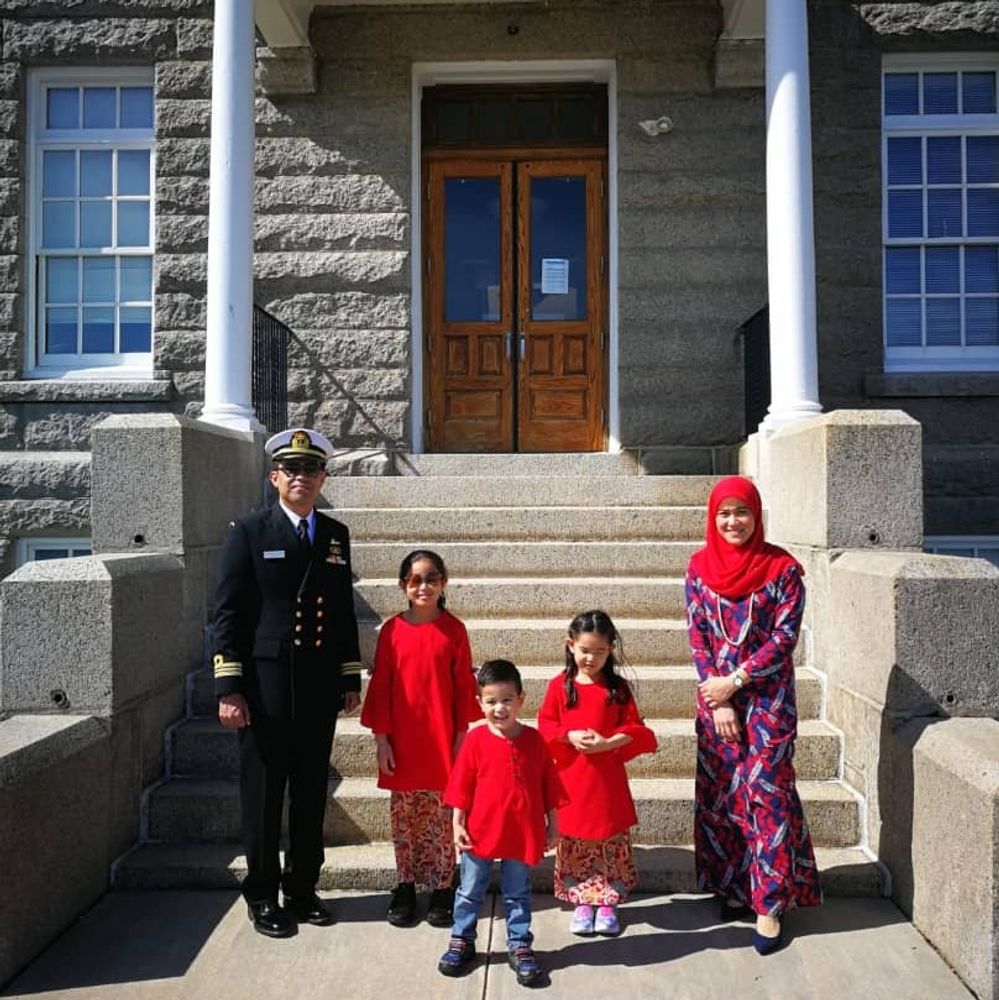 Despite ongoing travel restrictions, the international programs at the Naval War College will move forward this upcoming academic year. Among the roughly 120 accepted foreign officers, a strong showing is still expected.
Since graduating in a virtual ceremony on June 24, Gutiérrez, Pazmiño, and Zanila have all flown home with their families. After a nearly 35-hour return trip, Zanila said he encountered an entirely new normal in Kuala Lumpur, Malaysia's capital city.
Pazmiño's family has been in quarantine for two weeks in Ecuador, and they're also still adjusting.
"We have gone out for a little shopping. We have left for very specific situations, but in general we can't really go out much. So the situation has changed," he said.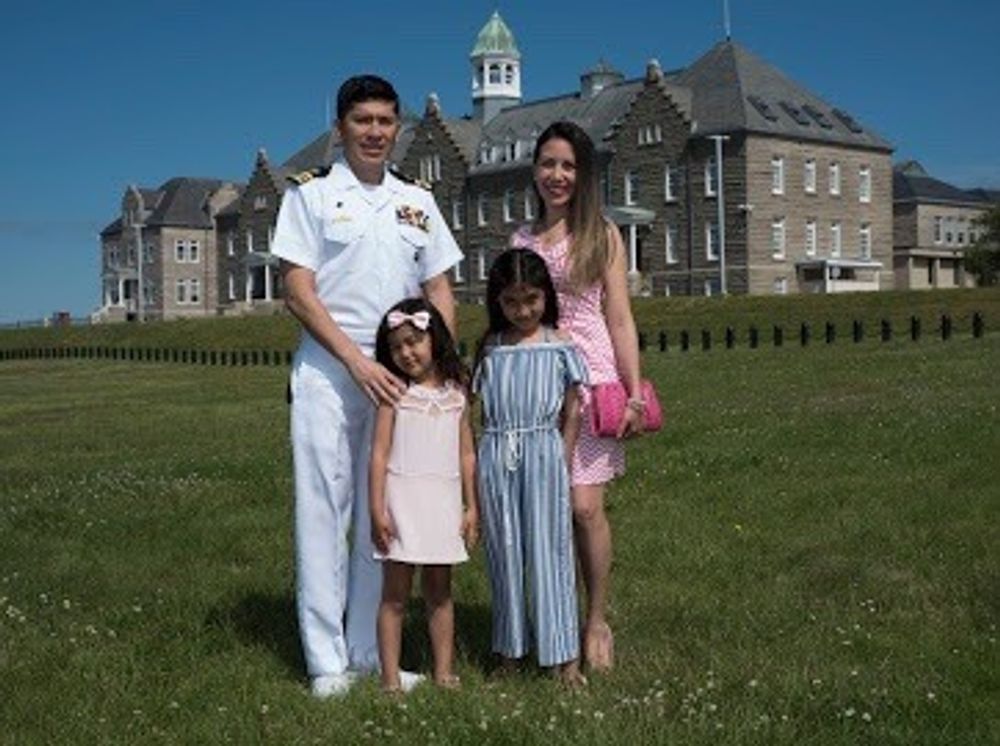 Pazmiño and his family loved the community and security they found in Newport — even during the pandemic — so their departure has been bittersweet.
"You always want to return to your country, but you would also like to stay where you were in a comfort zone, studying and learning. Now we have to go back to working and earning money," Pazmiño said. "So of course it's very emotional — trying to implement and apply all the knowledge acquired."
Gutiérrez said he'll miss a lot about the Naval War College — especially the additional time he got to spend with his young daughters during quarantine. As he returns to service in Colombia, he knows he'll have to spend more nights, or even months away from them. His two girls cried when saying their own goodbyes to Newport.
"To be honest, mixed feelings and emotions, right? On the one hand, the nostalgia of leaving a spectacular group of people both from the Naval War College and the neighbors and friends that we have made here in the United States," Gutiérrez said. "But at the same time, you also feel the joy of being able to return to your country — that place that has given us everything."
Gutiérrez hopes to use his new knowledge of strategy and collaboration to contribute to peace and prosperity at home. He said it's his dream to do so — and now, his duty.
Antonia Ayres-Brown can be reached at aayresbrown@ripr.org.