Rhode Island will keep its two congressional districts after the 2020 Census, helping to maintain the state's share of federal resources and sparing a change for either Reps. David Cicilline or Jim Langevin.
Rhode Island has gained more than 40,000 residents since the 2010 Census, a large enough gain to keep it from joining the six states that will lose one House district – California, Illinois, Michigan, New York, Ohio, Pennsylvania and West Virginia.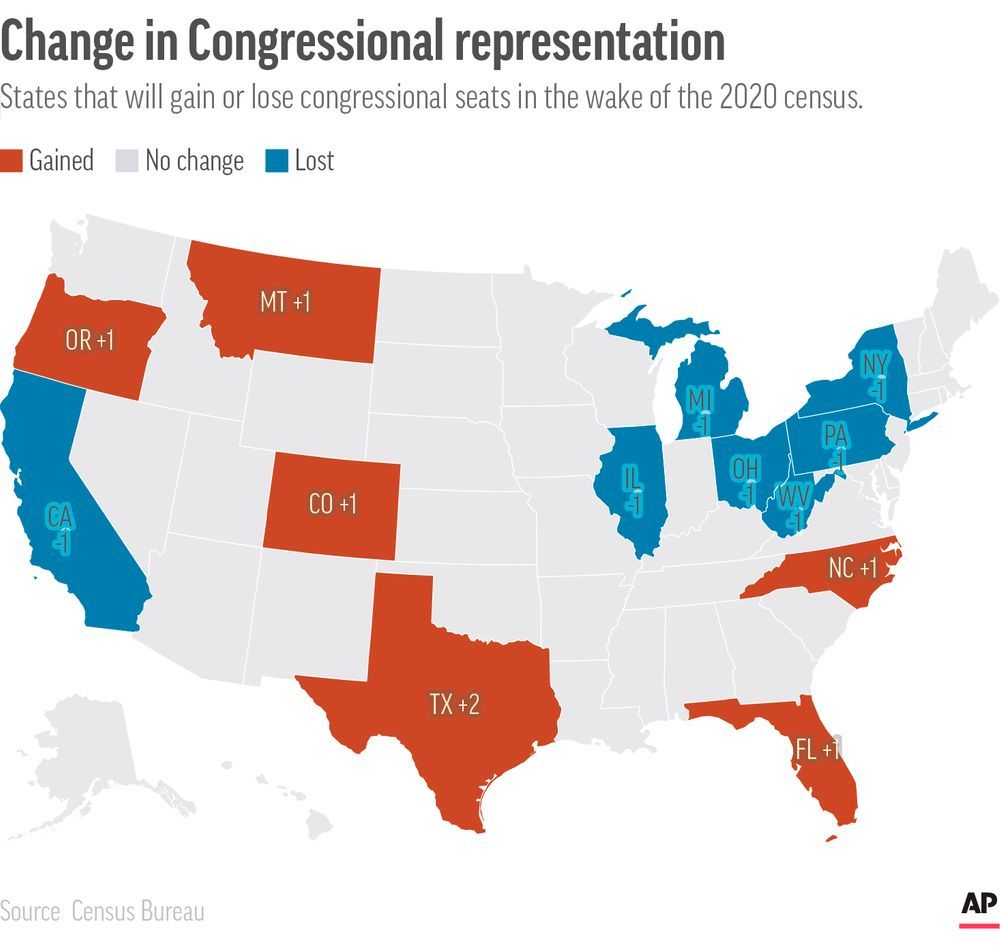 Political observers took it as close to gospel that Rhode Island would lose one of its two congressional seats in the latest Census.
"Great day to be a Rhode Islander," tweeted Cicilline, who was first elected in 2010.
Langevin, first elected in 2000, said in a statement, "As Rhode Island continues to bounce back from a once-in-a-generation pandemic, it's all hands on deck to make sure that our recovery remains strong and on track. Today is a good day for Rhode Island, and I look forward to working shoulder-to-shoulder with Rep. Cicilline to crush this virus and get Rhode Islanders back to work."
Cicilline recently touted his fundraising, in a show of force ahead of a possible showdown. While a head to head matchup was considered unlikely, the elimination of one seat would have sparked a change, and Langevin was considered a possible Democratic gubernatorial candidate in 2022.
John Marion, executive director of Common Cause of Rhode Island, credited a grassroots movement with helping to deliver a more accurate tally of the state's population.
"The 2020 Census faced unprecedented challenges, from a Trump administration that tried to add a last-minute citizenship question, to a worldwide pandemic that hit just as the count was set to begin," Marion said in a statement.
"The public-private partnership of our statewide Complete Count Committee rose to the challenge and worked tirelessly to reach those communities that were hardest to count. While the topline population count released today is good news for our state, there may be communities that were undercounted that we will learn about in the coming months as the Census Bureau releases additional data."
Adding another Rhode Island twist to the story, the Census Bureau is under the aegis of the U.S. Commerce Department, led by former Gov. Gina Raimondo.
Ian Donnis can be reached at idonnis@ripr.org. Follow him on Twitter @IanDon. Sign up here for his weekly RI politics and media newsletter.