This all started when Bradley Wester found some photos online. These were actual photos of young male soldiers being hazed. In one photo, a soldier stands practically naked, save for a pair of pink women's underwear. Another photo shows two soldiers kissing, with more than a little reluctance on their faces. In a third photo, a soldier imitates a pin-up model, standing half-naked with his penis tucked between his legs. He holds his index finger to his lips, play-acting the sort of bashfulness you could find on a bottle of Coppertone.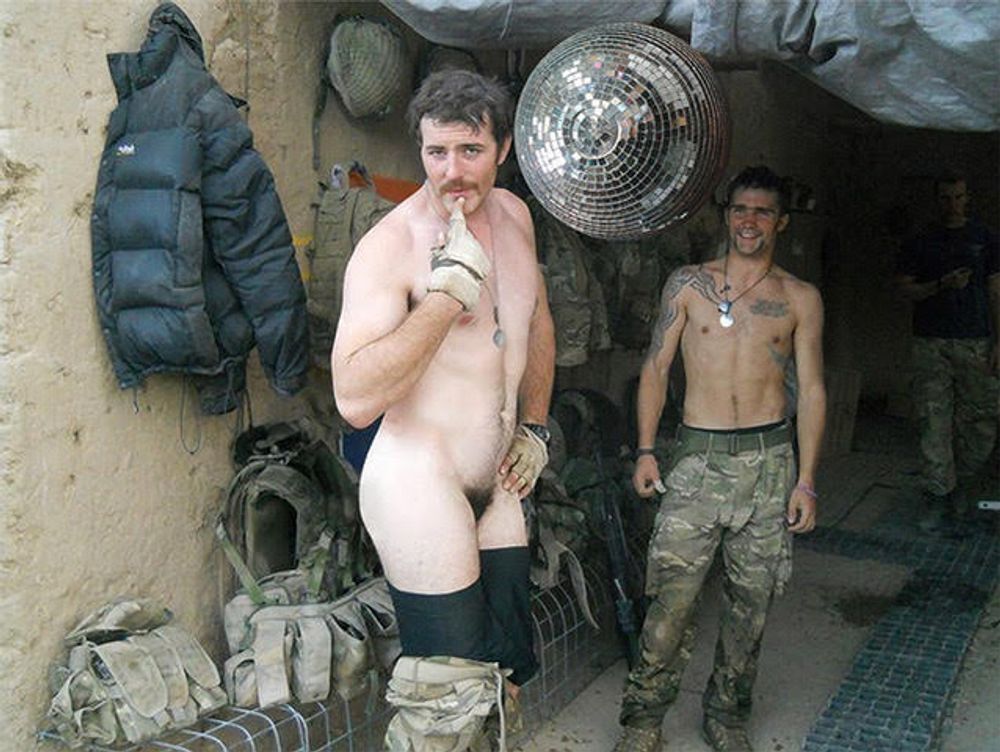 Wester, a visual artist based in Bristol, was mesmerized. He downloaded the images, and after making only slight adjustments — he Photoshop'd a disco ball into the foreground of each — he had created a handful of new, provocative pieces. The question at the center of this new work: Why would men find it humiliating for another man to dress as a woman or appear gay?
The pieces — and the question of whether or not they should appear in Bristol's small community art museum — set off a minor controversy in the town. When the board of the Bristol Art Museum saw the pieces Wester had submitted for an exhibit, some of its members balked. They asked the exhibit's curator whether the show could go up without Wester's work. The curator refused, and the board told her that the show was canceled. (The board later reversed itself. The show has been up since early June.)
Some local residents found the pieces offensive to veterans. Pete Hewett, a Navy vet and longtime Bristol resident, told the museum's board as much. Hewett also said the artwork is inappropriate for children. "If you're gay, I don't expect you to hide in a closet," Hewett told me. "But by the same token, you've got to be careful about promoting that as a way of life I must accept as normal and natural."
Hewett went on to say that many Bristol residents feel the way he does, but they don't say so "for fear of being vilified."
"It's not so much they go along," Hewett said. "They just stay silent. It's the old silent majority argument, you know?"
The board's chair did not respond to requests for comment. In a statement, the board said of the exhibit's artists, "Their art has provoked exactly the type of discussion that art should – a community dialog."
The museum controversy followed a similar incident at a local library. Rogers Free Library cancelled a "Drag Queen Story Hour" event, in which a drag queen was scheduled to read to children. The library later reversed its cancellation, after outcry from some of the town's more left-of-center residents. Tim Sweeney, a town council member, was among those who spoke out.
"We all came together, and we said: 'No. We're all together in this,' " Sweeney said. "Self-expression is important, and we need to make sure Bristol stays open for all and not just a few."
Wester is a relative newcomer to Bristol. He moved to town just six years ago, after living in New York City for decades. There, he watched as artists like Andy Warhol and Keith Haring became wildly popular by creating art that challenged the status quo. That ethos is a big part of how Wester thinks about art. But he says, the museum's board, by and large, does not share that philosophy.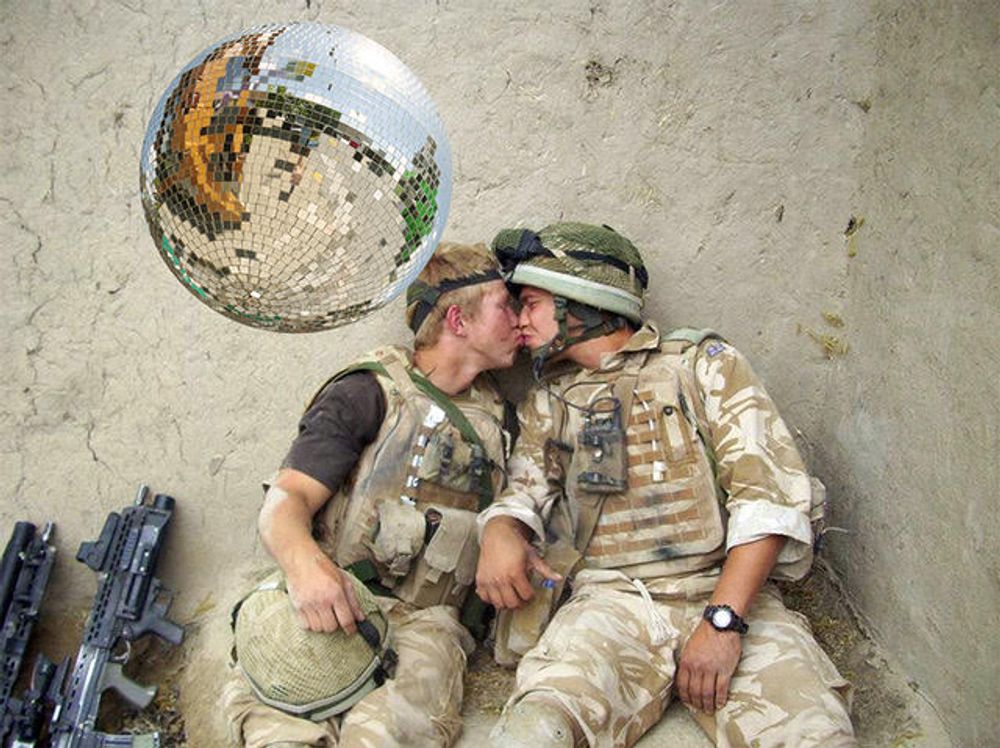 "They should be safeguarding artistic expression," Wester says. "They shouldn't be deciding for the community what they're ready to see."
The exhibit — which is called "Dead Ringer" and features the work of eight other artists — is slated to stay open until July 14.