For years, advocates for shoreline access have clashed with coastal homeowners over where the public has the right to be along the waterfront, and fighting has only increased during the pandemic. On Wednesday, the Rhode Island House of Representatives passed legislation to initiate a study of shoreline access in the Ocean State.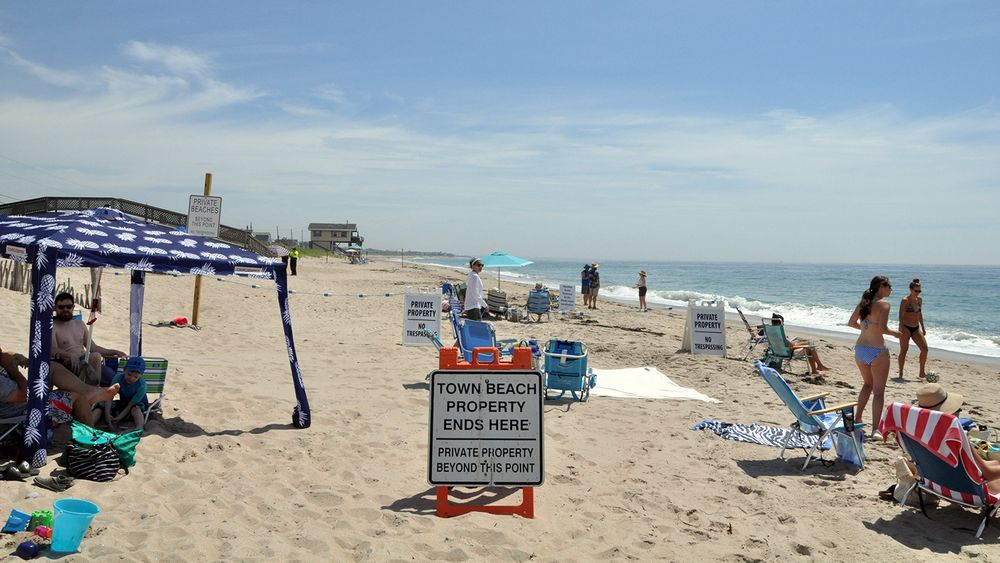 The bill creates a 12-member commission to study lateral access to the Rhode Island shoreline in hopes of eventually addressing ongoing disputes.
Advocates say using a multi-year high tide line as the boundary is insufficient because it's nearly impossible to identify. Shoreline property owners say changes would be unfair to them and could create liability issues should someone be injured on their land.
The proposal was put forward by state Rep. Terri Cortvriend (D-Portsmouth, Middletown).
"While there have been efforts to clarify the public's rights over the years, rising sea levels and erosion are changing the coast, and creating more conflicts along the way," Cortvriend said in a press release. "There are many questions about how Rhode Island is supposed to determine and protect access rights, and we need to identify some clearer answers."
The commission will be made up of state representatives from coastal districts, officials from the state Coastal Resources Management Council, University of Rhode Island's Marine Affairs Department, the state Attorney General's Office, and other institutions. A member of the public from a coastal community will also be included. The commission's goal will be to report back to the General Assembly next spring.
Cortvriend has twice introduced legislation to exempt beachgoers from trespassing charges so long as they stay within 10 feet of the most recent high tide line, but the proposal failed to receive necessary support.
Under Section 16 of the Rhode Island Constitution, the public is guaranteed use of the shoreline. In 1982, a court established the boundary line for things like fishing, collecting seaweed, and walking along the shore as an 18.6-year mean high tide line.
In her press release, Cortvriend said she became interested in the shoreline access issue while working on legislation related to sea level rise and coastal resiliency. She said she came to realize it is also an issue with potential implications for the state's economy.
"Beaches and shores play such an integral role in our tourism industry," she said. "We are constitutionally obligated to protect Rhode Islanders' lateral access to the shore, and failure to do so could potentially cost us money."
Public calls for increased access have intensified in the last year following government restrictions and pressure from private property owners during the pandemic.
That has also led to calls to identify more public rights of way and better protect already recognized public paths to the water.
Alex Nunes can be reached at anunes@thepublicsradio.org