What you need to know:
The work of cleaning up the mess left in the wake of Tropical Storm Henri continues in South County, after the storm downed numerous trees and powerlines, blocking roads and cutting off power throughout the area. In Narragansett, the town beach remains closed today (Monday). Governor Dan McKee toured Narragansett Pier and Point Judith Sunday afternoon to get a sense of the storm's damage. In Westerly, gas utilities were cut off to the Misquamicut Beach section of town, and property owners will need to be on site Monday to have service restored. Crews are expected to be at work, clearing blocked off areas in Misquamicut in hopes of reopening the area to beach visitors.
The YMCA in Westerly is opening its doors to non-members today to shower and power up their devices. The Westerly Senior Center is also set up as a cooling and charging station. In Charlestown, National Grid has set up operations in Ninigret Park as a base for power restoration efforts, and town officials say the park is closed off to visitors. Charlestown Beach and Blue Shutters Beach are closed, but town officials do expect to have them reopened tomorrow.
Tropical Storm Henri made landfall near Westerly, Rhode Island, at approximately 12:15pm Sunday, according to the National Weather Service. The storm was downgraded from a Category 1 hurricane to a tropical storm Sunday morning, but still featured dangerous wind and swells. It was downgraded to a tropical depression Sunday night, as it crawled over the Northeast and continued to unleash downpours over a region already saturated by heavy rain.

A flood watch is in effect as of Monday morning for Block Island, Bristol, Kent County, Newport, northwest Providence, southeast Providence and Washington County.

The National Weather Service

expects rainfall today will bring a risk of flooding.

The tropical storm warnings were canceled Sunday evening and storm surge warnings were discontinued by the National Weather Service at 2pm Sunday.

Rhode Island Gov. Dan McKee urged residents

to stay home

, starting midnight Saturday. He signed a state of emergency declaration on Friday.
The latest:
Updated 8/22/21 7:38 PM
About 75,000 National Grid customers remain without power; another 30,000 customers had power restored as of about 4 p.m. Sunday, a National Grid official said at a briefing Sunday. Full restoration of power to all customers, he said, is expected to be completed in less than a week.

Crews are expected to begin clearing flooding in the area around the popular Misquamicut Beach in Westerly, R.I., where nearly 70% of National Grid customers remained without power Sunday evening. Town officials hope to have the beach reopened to visitors by Monday morning, Westerly Police Chief Shawn Lacey said. The pace of the clean up, he said, will depend on how quickly power can be restored to the more than 9,000 customers without electricity.

Red Cross evacuation shelters in Warwick and Cumberland were to be closed Sunday afternoon, Susan Roberts, executive director of the Rhode Island chapter of the American Red Cross, said at a news briefing. Evacuation sites in Middletown and South Kingston will remain open, Roberts said, and a regional shelter in Westerly will be placed on standby.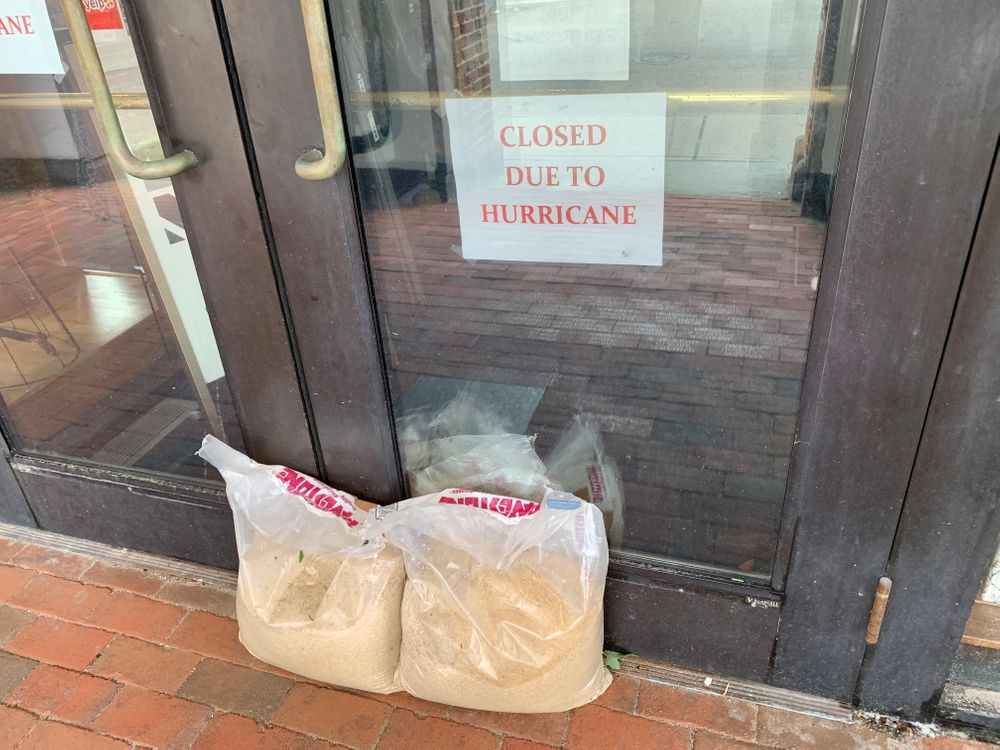 All Rhode Island COVID-19 testing and vaccination sites will reopen Monday except for those in Westerly, Gov. Dan McKee said at a briefing Sunday. People who had appointments on Saturday that were cancelled due to the storm should show up Monday, he said, and they will be vaccinated. All pop-up vaccination clinics scheduled for Tuesday will go on planned; all others will be rescheduled.

The National Weather Service

issued an advisory at 2pm

. It says Tropical Storm Warnings are still in effect for the Connecticut, Rhode Island and Massachusetts coast from New York to Chatham, Massachusetts. It canceled the storm surge warnings that had been in effect.

The Newport Pell, Jamestown Verrazzano and Mt. Hope Bridges were reopened after being closed to traffic due to high winds, according to the Rhode Island State Police, and all restrictions have been lifted as of 2pm.

Tropical Storm Henri made landfall near Westerly, Rhode Island, at approximately 12:15pm Sunday, according to the National Weather Service. At that time, the storm featured sustained winds of 60 miles per hour. Henri had previously passed over Block Island at around 11 am.

Rhode Island saw high winds, as expected. Point Judith saw a wind gust of 70 miles per hour at 10:57am Sunday, according to the National Weather Service. Block Island measured gusts as high as 69 miles per hour and Newport saw gusts to 68 miles per hour.

Rhode Island Gov. Dan McKee and emergency management officials at 10am asked all residents to stay off roadways until Tropical Storm Henri has passed through the area.

The town of Westerly, Rhode Island, issued a

voluntary evacuation order

for all areas in Misqaumicut Beach on Atlantic Ave. There is a storm shelter at South Kingstown High School and those evacuating who can't take their pets can drop them off at an animal shelter at 33 Larry Hirsch Lane.

The U.S. Army Corps of Engineers closed the hurricane barriers in Providence and New Bedford Sunday morning.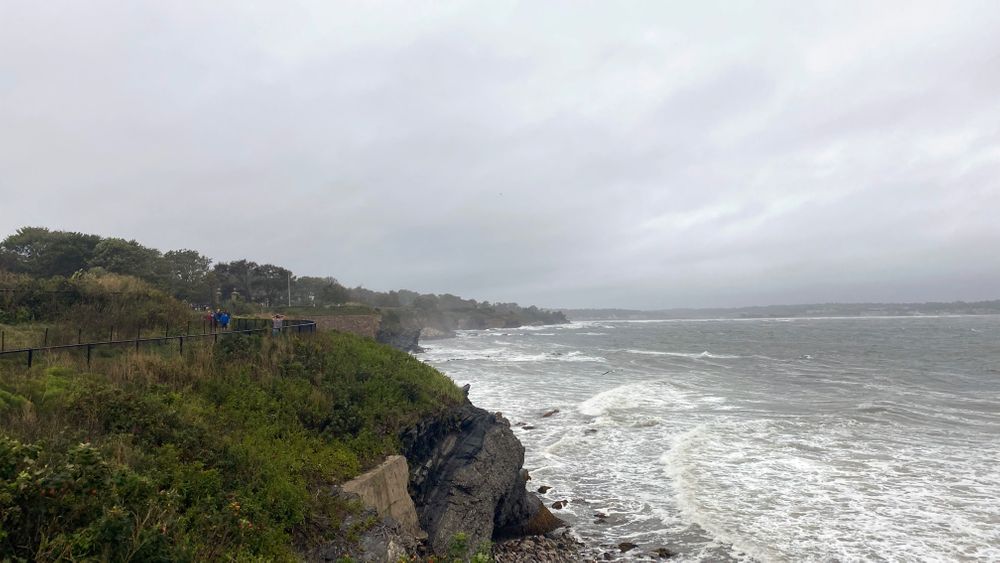 Track Tropical Storm Henri:


Resources:
The American Red Cross has opened five emergency shelters in Rhode Island
Cumberland - Joseph L. McCourt Middle School, 45 Highland Avenue, Cumberland

Providence - Providence Career & Tech Academy, 41 Fricker Street, Providence

Middletown - Joseph H. Gaudet Middle School, 1113 Aquidneck Avenue, Middletown

Wakefield - South Kingstown High School, 215 Columbia Street, Wakefield

Warwick - Pilgrim High School, 111 Pilgrim Parkway, Warwick
Fall River has also opened an emergency shelter at the Timao Center at 371 Bay Street, Fall River
Track and report power outages:
Advice on preparing for hurricanes from the Federal Emergency Management Agency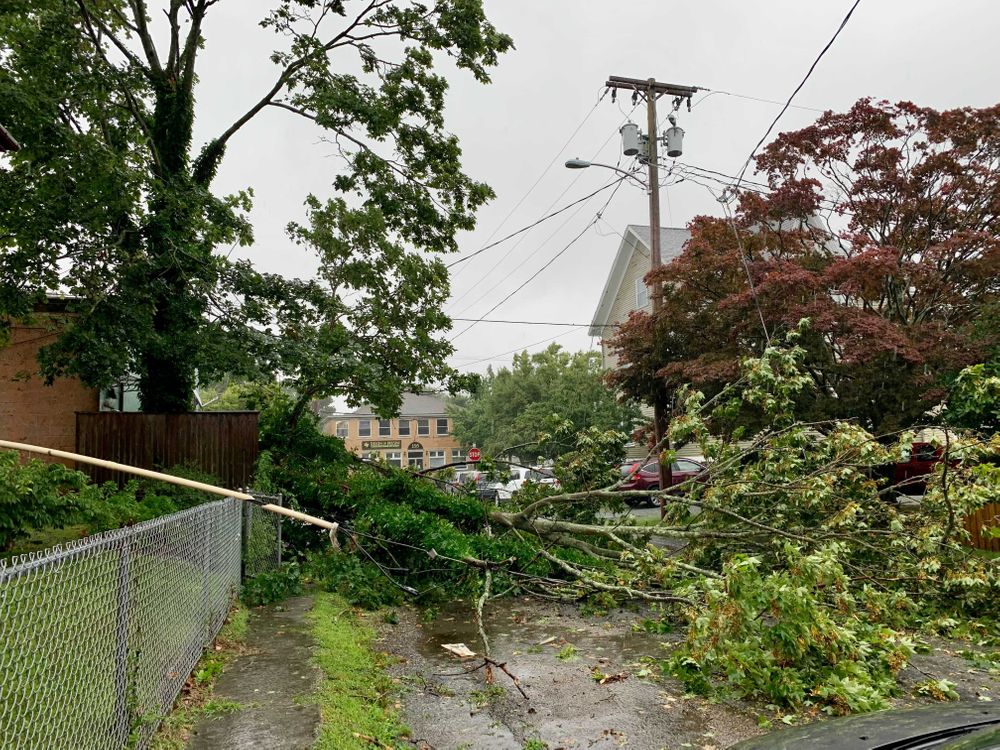 More updates:
State-run COVID-19 testing and vaccination sites in Rhode Island are closed Sunday. The state Department of Health plans to assess whether it's safe to reopen testing sites on Monday, and health officials are contacting individuals with vaccination appointments to reschedule.