Consumer advocates are raising concerns about potential rate increases for electricity and gas customers, if a proposal to sell Rhode Island's largest utility is approved.
Pennsylvania-based PPL Corporation is looking to buy the Narragansett Electric Company from National Grid for $5.3 billion. PPL would take on electric service for more than half a million Rhode Island customers and gas service for another 270,000 customers.
The sale needs approval from Rhode Island's Division of Public Utilities and Carriers, which is holding hearings on it this week. A decision is expected in late February.
"This case is incredibly consequential," said attorney Christy Heatherington, who is representing the Division of Public Utilities and Carriers' Advocacy Section, which is charged with looking out for energy customers.
The transaction "stands to impact all facets of these systems: the reliability of gas and electric delivery to our homes, and the costs of the services. Costs that will directly impact the rates that the average citizens will have to pay to keep the lights on or to keep warm in the winter."
During Monday's hearing, PPL attorney Gerald Petros argued that the deal is in line with the public interest.
"As the hearing officer knows," he said, "this is a no harm test. It's not a net benefit test. The evidence in this record makes it abundantly clear that PPL's ownership is consistent with the public interest and will not harm the general public."
He pointed to PPL's century of experience as a utility company, touting the company's "enormous financial strength and decades of stability."
But Heatherington said outside experts hired by the Advocacy Section to "look under the hood" of the deal concluded that National Grid and PPL "have not met the burden of proof" that the transaction is in the public interest, and downplayed potential risks of the sale.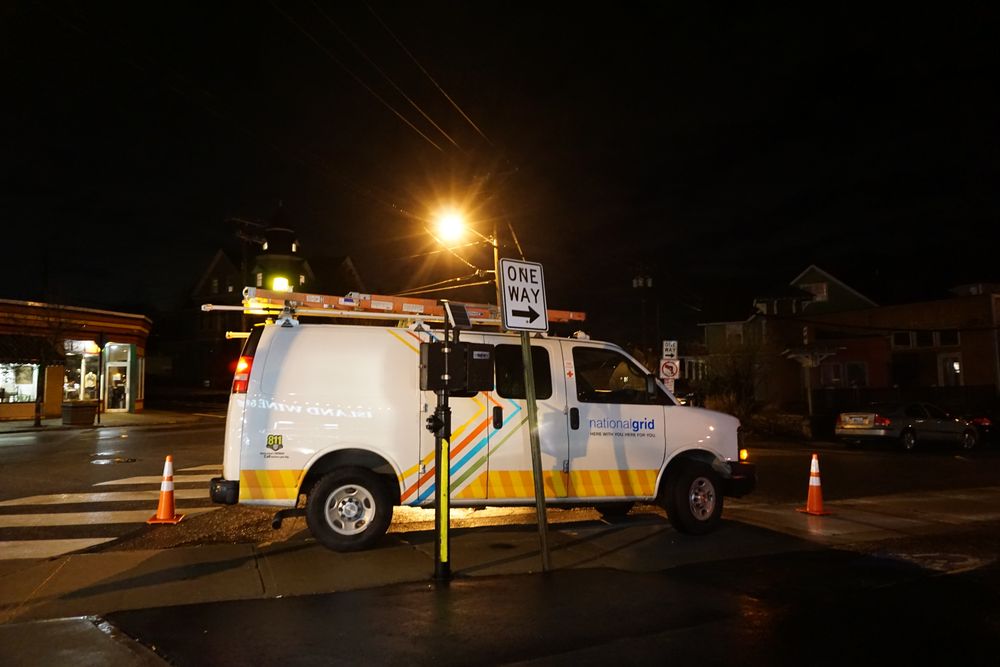 A major source of concern is that Narragansett Electric is dependent on National Grid's operations in Massachusetts and New York for everything from engineering expertise to backup equipment during storms.
"PPL must explain how it plans to remove Narragansett Electric from the regional system of synergies National Grid currently provides without creating a burden of additional costs for ratepayers as a result of building new facilities, and providing services that would otherwise have been provided with certain costs shared with New York and Massachusetts," said Nicholas Vaz of the Rhode Island attorney general's office, which has intervened in the sale.
Experts hired by the attorney general's office found that PPL failed to provide adequate financial information, and argued that the sale should not be approved. And they said PPL had offered few details on how it would cut greenhouse gas emissions to meet Rhode Island's climate goals, a concern that has also been raised by environmental groups.
"I believe that the transaction should not be approved unless PPL is able to better demonstrate that the acquisition will not impair progress towards meeting the Act on Climate goals," said Kai Salem, policy coordinator for the Green Energy Consumers Alliance, in written testimony.
Petros countered that "PPL is uniquely qualified to help RI achieve its clean energy goals."
He made the case that Rhode Island will need a "smart grid" to transition fully to renewable energy. And he said that PPL has experience building and managing a smart grid.
Petros also said the company is taking into consideration concerns that intervening groups have raised. Over the weekend, PPL submitted a list of commitments, such as extending the transition period, aimed at addressing those concerns.
--
Reporter Sofie Rudin can be reached at srudin@thepublicsradio.org.