When Governor Raimondo unveiled her $9.9 billion spending plan in January, she called it an effort to strengthen Rhode Island. But the legislature always makes changes to the budget. So there's uncertainty about some of the governor's budget priorities, including expanding a free tuition program to include Rhode Island College and extending universal pre-K throughout the state.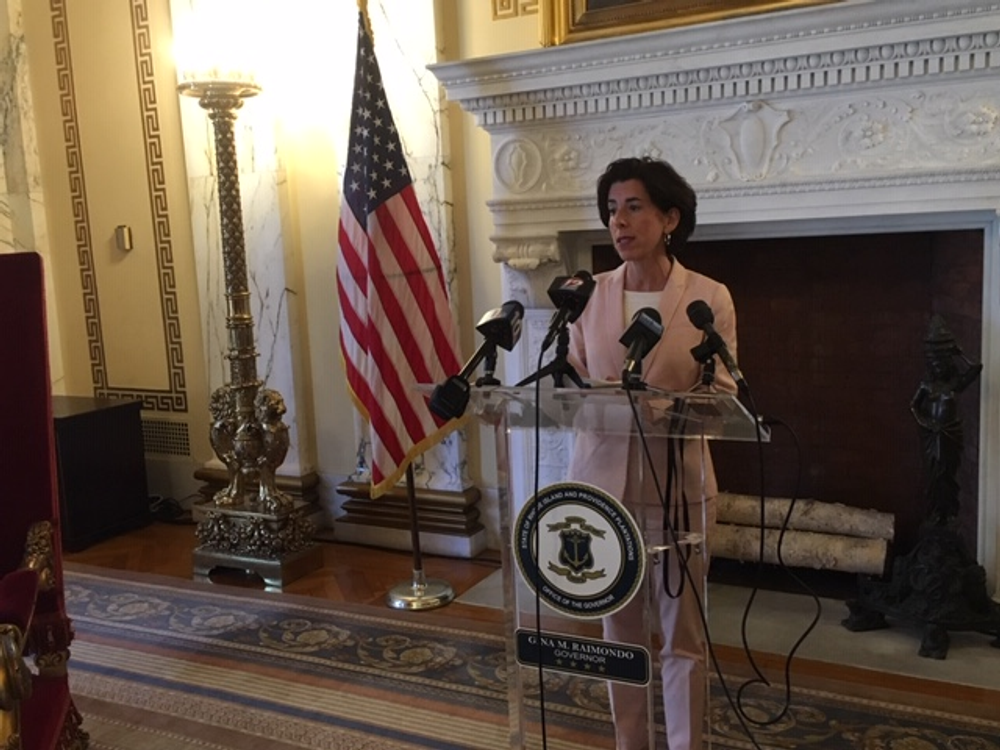 In arguing for legislative support, Raimondo pointed to how she won re-election last year with almost 53 percent of the vote.
"I spent the whole year last year campaigning and talking to people, campaigning on Promise, Pre-K, new economic development and the people spoke," Raimondo said. You know, the majority of the people said, we like the new approach, we like having good jobs, and so I feel I have a mandate to keep going."
Raimondo said she gave the General Assembly a balanced budget. And she said Rhode Island should not turn away from making what she calls strategic investments.
"Every time we seem to get momentum, we change course and pull the rug out from under ourselves. Let's not do that this time. We do have momentum. There are cranes in the sky; we do have companies moving here."
But some of the governor's revenue-producing proposals are considered dead on arrival. These include fee hikes to pay for better maintenance at state beaches, and a new tax on large companies that have workers who use Medicaid, the subsidized healthcare program for the poor. It also appears unlikely lawmakers will back Raimondo's plan to legalize recreational marijuana.
This means other things will have to be cut to wipe out a deficit of about $150 million for the fiscal year starting July first. Those details are expected to emerge late next week.