Former CVS Health executive Helena Foulkes announced Wednesday that she's joining the Democratic field for governor in Rhode Island, pointing to her decades of business experience in making the case for her candidacy.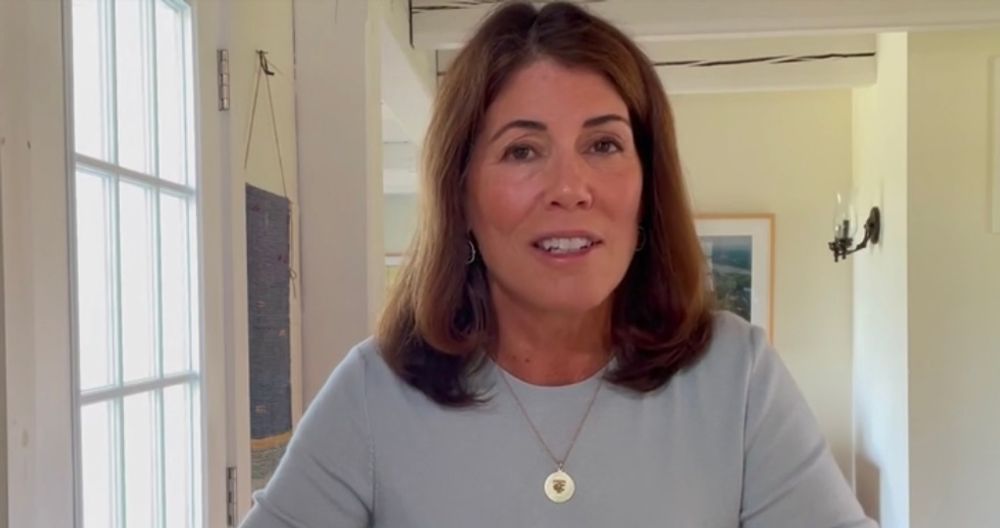 "Hi everyone -- I'm Helena Foulkes and I'm running for governor of Rhode Island," the 57-year-old Narragansett resident said in a three-minute video. "Now I know many of you don't know me and I hope that changes in the coming months."
With the capacity to self-fund her campaign and high-level business experience with CVS, Foulkes -- in her first run for public office -- emerges as a significant force in Rhode Island's 2022 election season.
Gov. Dan McKee, who inherited the office earlier this year when Gina Raimondo became U.S. Commerce secretary, plans to unveil his re-election campaign in January. The other Democrats running for governor are progressive activist Matt Brown, Secretary of State Nellie Gorbea, General Treasurer Seth Magaziner, and physician Luis Daniel Munoz.
Foulkes, who is friendly with Raimondo, introduced herself through her video as a lifelong Rhode Islander whose family members settled in Providence and Westerly. A mother of four, Foulkes held a variety of different roles at CVS during a 25-year career with the Woonsocket-based company, most recently as president of CVS Pharmacy and executive vice president of CVS Health.
In what may become one signature issue for her campaign, Foulkes said she is particularly proud of "our decision to get rid of tobacco from all 8,000 stores. My mom died of lung cancer and I'm a cancer survivor, so this is personal to me."
Foulkes, a graduate of Harvard University and Harvard Business School, said she never considered politics before, although she does have a political tradition in her family. Her father, Bernard Buonanno Jr., is chairman of the Rhode Island Convention Center Authority, and she is related to Thomas Dodd and Chris Dodd, former U.S. senators from Connecticut
"COVID changed everything," she said, by way of explaining her decision to run for governor. She said she wants to help Rhode Island "through the biggest period of crisis and opportunity we've ever had."
"In contrast to the Trumpian divisiveness we've been living in, now is the time to come together with a sense of unity to focus on things that matter like jobs, education and healthcare," Foulkes said. "I have real experience creating growth. We need to find new ways for companies, both large and small, to invest in Rhode Island and we need to help our companies find new markets for their products, both here and abroad. And we need to be on the leading edge of climate change, so that the green economy is a driver of growth for all of us in the Ocean State."
Foulkes is untested as a candidate. Her profile as a pro-business Democrat could potentially draw support from some of the other Democrats in the race for governor, including McKee and Magaziner. At the same time, her corporate background and some of her campaign contributions could temper support from some of the progressive-leaning voters who are more influential in the smaller voting pool of a primary election.
The primary is in September 2022.