Pediatrician, activist, and author Dr. Mona Hanna-Attisha was a key player in bringing the Flint water crisis to light. The city is now in the process of replacing its corroded lead pipes, but Hanna-Attisha said continued oversight is needed. And she said lead pipes are a problem in water supply systems across the country.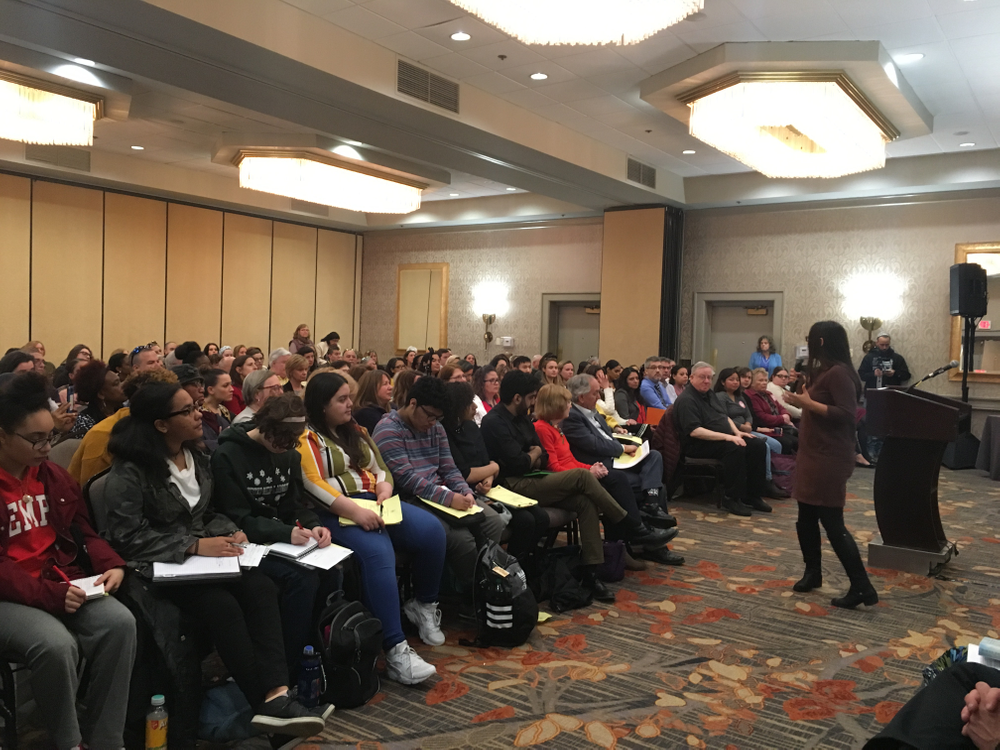 "I think I spend about half of my time now working with cities outside of Flint who are testing and finding lead in their water," Hanna-Attisha said. "And what I have learned is that there's lead in the water all over!"
In many cities and towns, including here in Rhode Island and Massachusetts, lead service lines connect water mains to individual houses. Hanna-Attisha says the story of Flint should encourage regulators to take preventative action to protect clean drinking water and air.
"We need to keep our eyes open to history, which continues to repeat," she warned the crowd. "We are very much in this climate right now of science denial, be it climate change or vaccines. And we are even now we've seen a resurgence of lead-deniers who are even trying to down-play what happened in Flint."
She called on scientists to share their work with the public. And referencing her own involvement with environmental activism as a teenager, Hanna-Attisha encouraged students in the audience to speak up.
Dr. Mona Hanna-Attisha's book, What The Eyes Don't See, is the state's "Reading Across RI" selection this year.