The Rhode Island Department of Health has identified what it calls the first "presumptive positive" case of the coronavirus.
During a press conference this afternoon, Department of Health Director Nicole Alexander-Scott said the infected person is a man in his 40's who had recently traveled to Europe.
Officials with Saint Raphael Academy in Pawtucket have confirmed that the man was infected during a school field trip.
"We fully anticipated standing before you at some point to make the announcement we're making today,' said Alexander-Scott. 'We have prepared for it. With the teams we have in place, we are ready to respond."
None of the students who were on the field trip have developed any symptoms of the coronavirus. As a precaution, health officials have asked them to stay home for a couple of weeks. Nurses are checking in with the students, as well as with the infected man's immediate family members, on a daily basis.
Chaperones on the field trip have also been asked to self-quarantine at home. Health officials are in the process of contacting other people who have had direct contact with the infected man.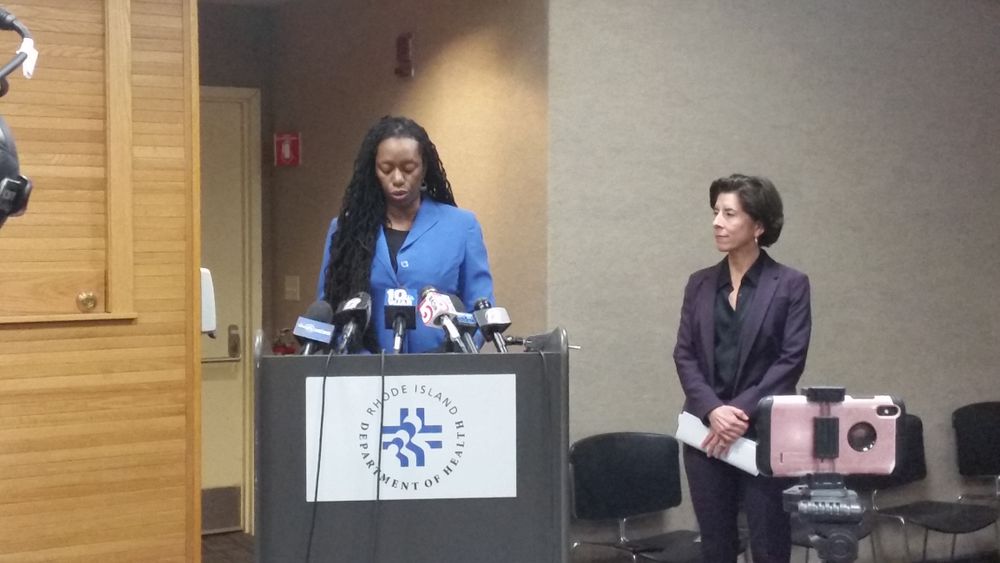 "We are being extremely vigilant in this scenario,' said Alexander-Scott. 'Fortunately this person had very limited travel in Rhode Island after returning from Europe."
In order to coordinate an effective response to the coronavirus, Governor Gina Raimondo says the Department of Health is working with multiple state agencies, local governments and school districts.
She says it's important to understand that the state is not on the verge of a public health crisis.
"At this point in time, the general level of risk for Rhode Islanders is low. There's no need for panic. There's no need to be frightened. I can't emphasize it enough."
Raimondo says all Rhode Islanders have a role to play in limiting the spread of the coronavirus.
"We all have to be washing our hands. Sneeze into your sleeve or a tissue. If you feel sick, stay home. Don't go to work. Don't go to school. Just be smart about it."
Alexander-Scott is asking you to call your health care provider if you don't feel well after recently traveling to a country with widespread cases of the coronavirus. She says there's no need to immediately seek emergency care, as there are quicker and less expensive treatment options available.
"Everyone should take a deep breath,' said Alexander-Scott. 'We're not seeing widespread community transmission in Rhode Island."