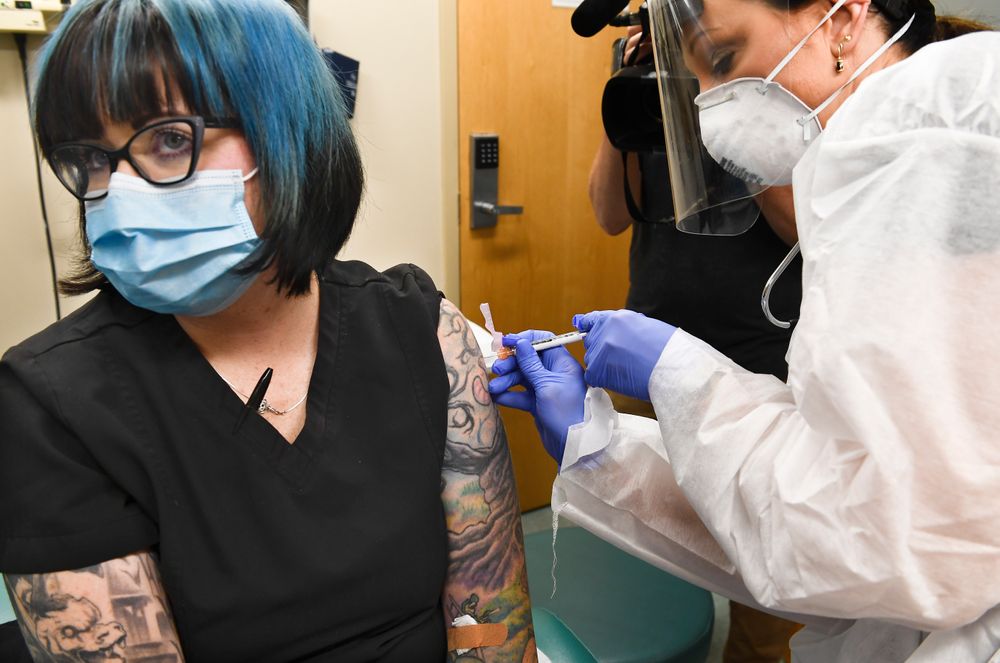 Dr. Anthony S. Fauci, the nation's top infectious disease expert, spoke Friday at a live-streamed forum about how the country can avoid a potentially catastrophic rise in coronvirus infection rates this fall, the progress toward developing a vaccine and what the country needs to do to prepare for the next pandemic.
Hosted by Brown University's School of Public Health, the conversation with Fauci was moderated by the school's incoming dean, Dr. Ashish K. Jha, with an introduction by Brown President Christina H. Paxson. At the end of the forum, Dr. Fauci answered questions from students.
Here are some excerpts of Fauci's remarks:
For the full conversation listen here:

From lockdown to re-opening: Some states tried to do it really well. They put the guidelines out, but the people in the state took the attitude that it was all or none. So we were locked down, now that we're open let's just open….But in other states...the leadership skipped over some of the checkpoints. So what we had was instead of going down, we had gradually going up to 30, 40, 50, 60 and even 70,000 cases per day. And when that happens….the hospitalizations go up, and then the deaths go up.
What could happen in the fall and winter: I think that if we can somehow get the country unified to do that together, I don't think we need to go into the fall and the winter thinking we're going to have a catastrophe. We could go into the fall and the winter coming out of it looking good if we do certain things.
How to curb the virus' spread: Universal wearing of a mask. Physical distancing. Avoid crowds. Outdoors is better than indoors. Washing your hands and hand hygiene. And if you're in a situation where it applies to you, stay away from bars...Those things work (to curb the spread).
The race to find a vaccine:

The risk is to the money. The risk is not to the patient. So we make investments in clinical trial sites. We do guaranteed purchases of vaccines before we even know it works. So right away, what you're doing is you're saving a lot of time.
Who will get the vaccine first: If it's like we usually do, you'll prioritize health care workers, frontline people, those who need it the most. The elderly and those with underlying conditions.
Preparing for the next pandemic: We need to build up the public health infrastructure locally and domestically in our own country which, because of the successes over the decades, we've let that go and is in somewhat of a disrepair. We've also got to increase our international links.. (with) the Global Health strategic network.