Mayor Paul Coogan's election day began in a New Bedford hospital, where his wife is recovering from punctured lungs and 12 broken ribs after a car knocked her off her bike on Sunday.
It ended at Our Lady of Light Band Club, where Coogan celebrated a bittersweet finale to a hard campaign. He won 62 percent of the vote, finishing ahead in every precinct in Fall River.
"The city of Fall River spoke very, very clearly and loudly tonight," Coogan said. "You can take every negative thing you want to say — you can spin it, lift it up, kick it sideways, send it around — the City of Fall River rejects this kind of campaigning all the time."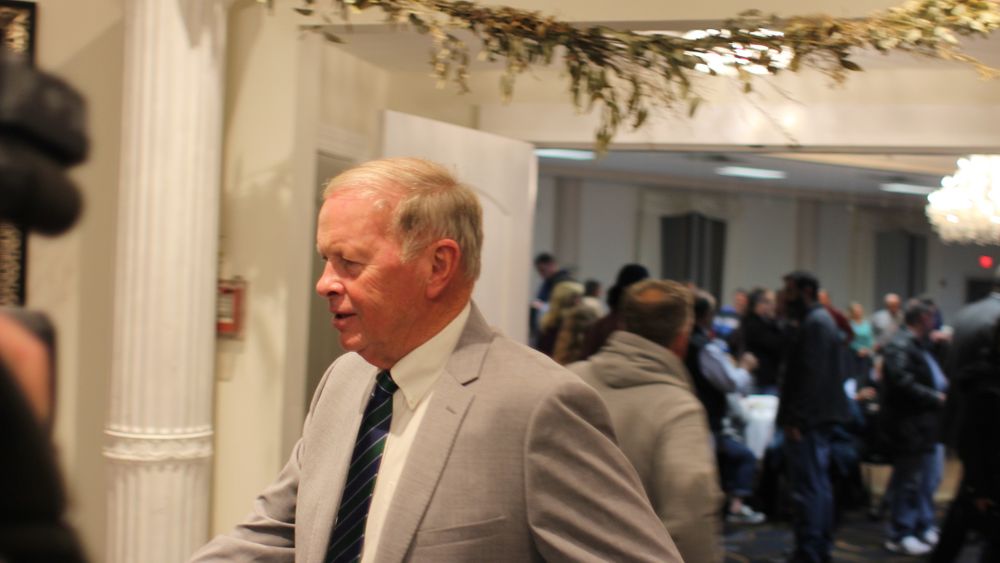 Coogan's challenger, City Council President Cliff Ponte, ran an aggressive campaign, often hauling campaign volunteers and critics of the mayor into marathon council meetings to condemn the way the city was run.
Ponte said in a concession speech that voters looked past the issues and made their decision based on "likability."
"I told you what the future is going to be like a year from now or two years from now," said Ponte, who warned voters of rising taxes after Coogan used federal coronavirus relief to balance the city budget this year.
Ponte, who owns a diner and daylights as a real estate broker, lost more than just the mayor's race on Tuesday. Since he didn't run for re-election to the city council, Ponte's losing his seat there too.
"This isn't the end of Cliff Ponte running for political office," he said. "I'm going to take a little break after this and recharge the batteries for what I hope is going to be something special."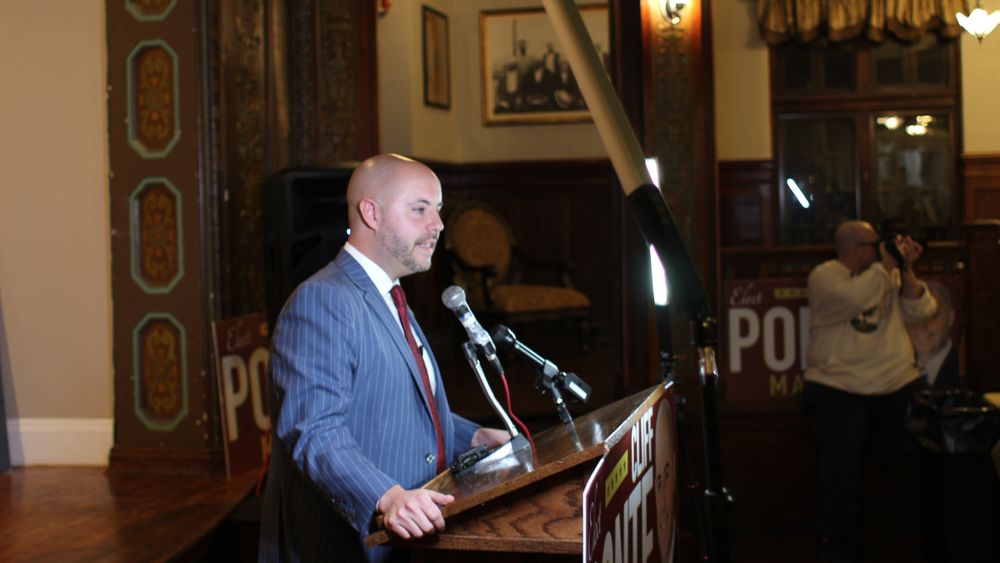 Voters in Fall River also elected a new school committee and a slate of nine city councilors. Councilor Christopher Peckham was the only incumbent politician in the city who failed to win re-election on Tuesday. His seat and Ponte's now belong to newcomer Andrew Raposo and Joe Camara, a former 12-term city councilor returning after a hiatus.
A few miles down the coast, New Bedford elected two new members to its city council. A progressive newcomer named Shane Burgo won an at-large seat alongside four incumbents. And the council's president, Joseph Lopes of Ward 6, lost his seat to a 23-year-old challenger, Ryan Pereira.
A poet and environmental activist, Erik Andrade, also lost his campaign to unseat New Bedford's tax assessor, a six-year post that Andrade argued should be used to combat gentrification.
Election results
Winners are in bold type.
Fall River Mayor
Paul Coogan: 7,533 (62%)
Cliff Ponte: 4,654 (38%)
Fall River City Council
Linda Pereira: 5,704
Trott Lee: 5,542
Shawn Cadime: 4,888
Bradford Kilby: 4,437
Leo Pelletier: 4,369
Pam Laliberte-Lebeau: 4,356
Andrew Raposo: 4,180
Joseph Camara: 3,965
Michelle Dionne: 3,867
Christopher Peckham: 3,667
Laura-Jean Washington: 3,014
Ricky Tith: 2,965
Paulo J. Amaral: 2,782
Gabriel "Boomer" Amaral: 2,702
Alexander Silva: 2,573
Matthew B. Springer: 2,522
Chrisanne Tyrrell: 1,853
Angel J. Pantoja Jr.: 1,537
Fall River School Committee
Kevin Aguiar: 6,313
Paul Hart: 5,354
Michelle Mimi Larrivee: 5,230
Shelli A. Pereira: 4,720
Sara Rodrigues: 4,086
Bobby Bailey: 3,922
Melissa Costa Doyle: 3,333
Collin Dias: 3,323
Charles M. Chase Jr.: 2,633
John Kaleski: 2,076
New Bedford City Councilor-At-Large
Ian Abreu: 3,830
Brian Gomes: 3,123
Linda Morad: 2,884
Naomi Carney: 2,714
Shane Burgo: 2,364
Paul Chasse: 2,195
Jason Mello: 2,082
Lisa White: 2,004
Scott Gordon Pemberton: 1,751
David Sullivan: 1,340
New Bedford City Councilor Ward One
William Brad Markey: 769 (51%)
Leo Choquette: 725 (48%)
New Bedford City Councilor Ward Two
Maria Giesta: unopposed
New Bedford City Councilor Ward Three
Hugh Dunn: unopposed
New Bedford City Councilor Ward Four
Derek Baptiste: unopposed
New Bedford City Councilor Ward Five
Scott Lima: 1,123 (67%)
Zach Boyer: 536 (32%)
New Bedford City Councilor Ward Six
Ryan Pereira: 707 (56%)
Joseph Lopes: 550 (44%)
New Bedford School Committee
Ross Grace Jr.: unopposed
Melissa Costa: unopposed
Colleen Dawicki: unopposed
New Bedford Assessor-At-Large
Kimberly Saunders: 3,701 (61%)
Erik Andrade: 2,300 (38%)