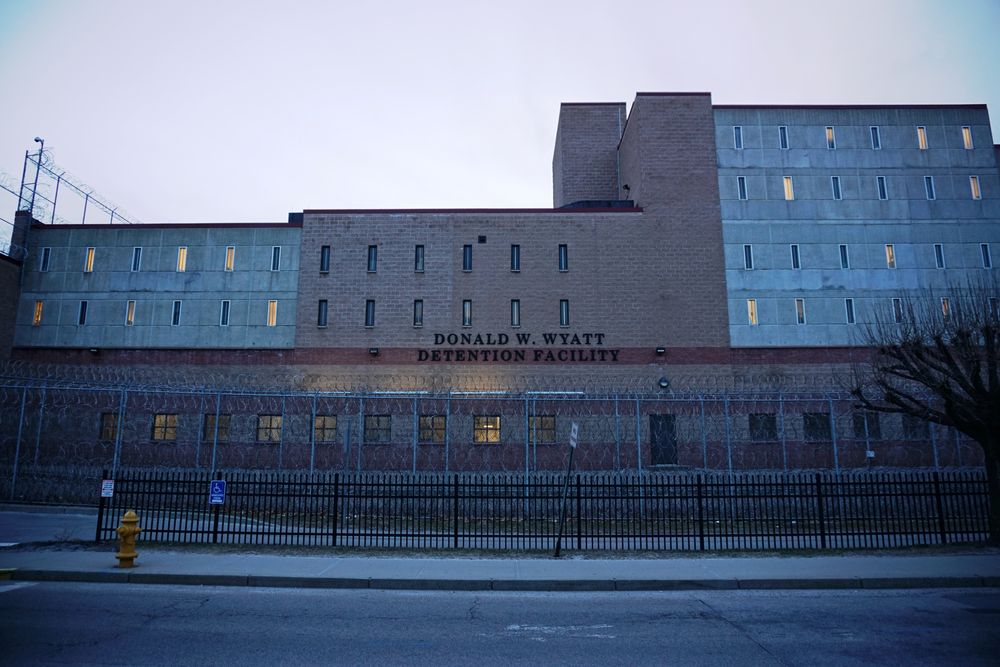 Correctional officer Kaii Almeida-Falcones, 25, is among five people now facing federal drug trafficking charges for allegedly smuggling suboxone into the Donald W. Wyatt Detention Facility in Central Falls. Prosecutors allege Almeida-Falcones coordinated with two current inmates in Wyatt and an individual recently released from the facility to smuggle drugs into the jail.
According to court documents, Wyatt employees discovered 70 strips of suboxone, a medication used to treat opiate addiction, along with a "brick" of 100 strips of suboxone in the cell of one of the defendants in February. Almeida-Falcones was placed on leave by Wyatt administrators later that day and told not to return to the facility.
Almeida-Falcones was arrested Friday and appeared before the U.S. Magistrate Judge Patricia A. Sullivan. The correctional officer was released, according to the U.S. Attorney's office.
One other individual alleged to have helped coordinate the plan, Roosevelt Dale, 32, had previously been held at Wyatt. He was released in May 2020, after claiming he was at a heightened risk of contracting COVID-19. After his arrest, Dale was ordered detained.
The case is being prosecuted by the U.S. Attorney's office.
Wyatt Detention Facility is a quasi-public entity. It is governed by a public board, but operated by a private company. The facility contracts with various agencies, including the military and U.S. Marshal Service, to hold people awaiting court proceedings.
Opened in the early 1990s and long controversial in the city of Central Falls, Wyatt faced renewed scrutiny during the Trump administration, because of its contract with U.S. Immigrations and Customs Enforcement (ICE).
In April of 2020, amid growing concerns about incarcerated populations during the COVID-19 pandemic, a federal judge ordered the facility to provide regular reports on the occurrence of the illness inside Wyatt.
According to the most recent report available, issued in late June, there were 630 inmates, 98 of whom are detained by ICE, and 8 active cases of COVID-19. About half of the facility's more than 200 staff members are fully vaccinated, according to the report.