→ See more of our coronavirus coverage, including community resources and personal stories.

Like farmers around Rhode Island, Tyler Young of Young Family Farm in Little Compton has a lot on his mind.
Restaurant business, he says, is dead. His garden center is on hold. Grocery stores might be racing to keep products in stock, but shifting from wholesale to ramping up his business to retail outlets isn't simple.
So, recently, Young and his wife decided to go in an entirely new direction and sell directly to consumers.
"We banged the idea out in 48 hours and were sold out two days later," he said.
Tyler's wife and daughter package boxes of salad greens, fruits, and bread wearing masks and gloves. Customers order ahead each week, and Young Family Farm makes door-to-door deliveries. Other buyers come by the farm for no-contact pickup.
"People drive in. They're not allowed to get out," he said. "They open the back trunk with a little button, and the gals disinfect it, put the box in, and off they go."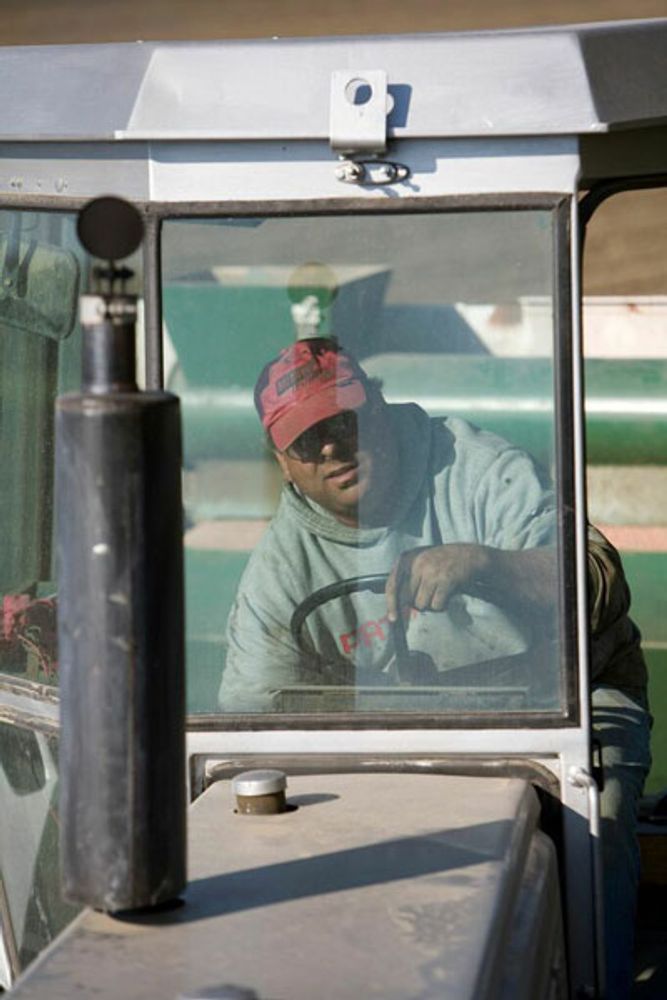 The idea of farmers selling directly to consumers is not new. For years, growers have sold their harvests at farmers markets, roadside stands, and through direct shares in community supported agriculture programs.
But many farmers also rely on greenhouse sales and wholesale business—revenue streams that have been hit hard by the coronavirus. Now farmers are turning to newer direct-to-consumer models to meet a surge in demand from customers who want to avoid trips to the grocery store and eat more locally grown food.
"There's a lot of pride right now amongst Rhode Island farmers and New England farmers about the ability to really step up in this moment to be providing food for neighbors, families, customers across the state," said Jesse Rye, co-executive director of Farm Fresh Rhode Island.
Rye said, because of COVID-19, his organization shifted its Market Mobile produce service from wholesale-only to mostly direct-to-consumer sales. Now Farm Fresh is capping purchases because it has more interest in boxes of locally grown food than its workers can handle.
"We went from maybe, at this time of year, 100 orders each order cycle to now 250 to 300 orders," Rye said. "We're going to need help packing more boxes. We're hiring specifically because of this."
The mobile app WhatsGood previously averaged 70 to 100 orders per day in Rhode Island, connecting consumers with local farmers and food vendors. Now, company CEO Matt Tortora said, they're receiving 300 to 400 orders in a single day.
But this increased demand doesn't make up for the huge losses many farmers are facing in the COVID-19 crisis in their traditional revenue streams that threaten their viability.
One big problem is the drastic decline in revenue from restaurants that are now operating under significant government restrictions.
"I would call it a shock and that shock was deep, and it's taking awhile for things to come back to a sense of working," said Ken Ayars, chief of agriculture for the state of Rhode Island.
The Division of Agriculture recently set up a weekly call for farmers in Rhode Island to voice their concerns and share ideas about adapting to COVID-19. Ayars hears about everything from building an online business, to health and safety, to frustrations about the state's restrictions on garden centers.
"We've instituted a lot of protocols, sanitation," one woman said on a recent call.
"I've gone to great, great efforts to set up a website. I've got two full-time guys," said another participant.
"Is there any consideration of closing down the garden centers of these big box stores that are killing the independents at this point?" someone else asked.
"I'm concerned about the farms that are in the state of Rhode Island and them making it," one caller commented.
"This is a serious blow to the green economy," another person concluded.
The challenges are significant. Farmers who usually supply large loads to wholesalers need to make big investments if they want to package small bags for retail customers.
Changing who you sell to can also mean changing what varieties you plant, another potentially risky investment. This is all in a state with the most expensive farmland in the country and high labor and operational costs.
Given all of that, Ken Ayars said, farmers who are pivoting their businesses should also look to federal recovery programs for help.
"It's just as important that farmers understand and take advantage of the stimulus money," he said.
The CARES Act sets aside more than $23 billion for the USDA to help farmers and agricultural producers. But getting assistance under federal recovery programs can be another challenge.
W. Michael Sullivan, executive director of the Rhode Island Farm Service Agency, said USDA programs more heavily favor big commodity growers in other parts of the country.
"All of the focus on insulation of producers who are in an international market is somewhat meaningless to the average Rhode Island farmer," Sullivan said.
If replenished with funding, the now-depleted Paycheck Protection Program holds potential for small farmers, but the program also has obstacles.
Sullivan said more than 90 percent of farm debt in Rhode Island is held by the USDA and one out-of-state bank. So local farmers lack connections that are critical to securing PPP loans from banks in Rhode Island.
"It's hard to do," he said. "We have those moms and pops, small family businesses that I'm gravely concerned about their viability."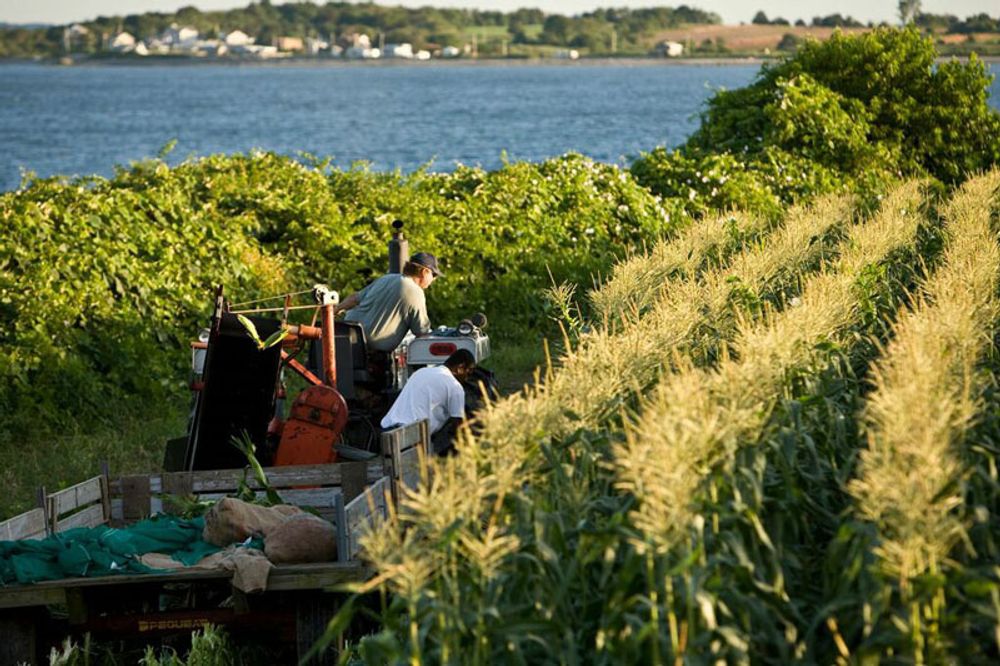 Despite the many challenges, Tyler Young at Young Family Farm in Little Compton is hopeful. Farmers are resilient and adaptive, because they operate in an industry where they have to be. Every year, they're up against the whims of Mother Nature.
"Farmers are always optimistic," Young said. "You're in this farming business—it's a way of life, it's who we are. We love what we do. It's just sometimes we wish we could make a few more dollars."
If you take the long view, Young said, COVID-19 is just another setback to overcome.
Where to buy from a local farmer:
Farm Fresh Rhode Island - Market Mobile: https://www.farmfreshri.org/programs/market-mobile/
Young Family Farm - YFF To Go: https://youngfamilyfarm.com/
WhatsGood - The Farmers Market Online: https://sourcewhatsgood.com/
FreshConn: https://shop.freshconn.com/welcome
Pat's Pastured: https://www.patspastured.com/
Black Bird Farm: https://blackbirdfarmri.com/
Deep Roots Farm: https://deeprootsfarm.grazecart.com/
Mapleville Farm: http://www.maplevillefarm.com
[To add your farm or service to this list, email anunes@thepublicsradio.org]