Once a month, the Central Falls Department of Public Works is transformed into a courtroom. Property owners and lawyers trickle into the squat building, where Judge Bob McConnell rules on fines for furniture left on the street and management plans for abandoned buildings.
These days, he spends the first chunk of the evening working through lead violations.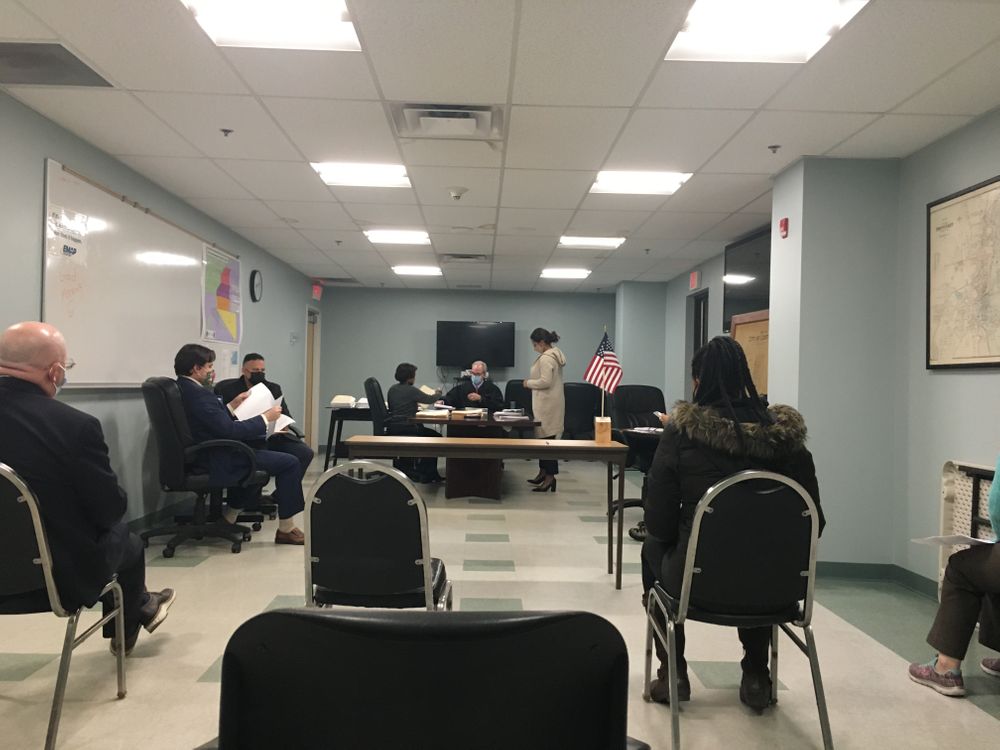 "Property owners have an obligation for every interior unit that they rent to have a lead safe certificate of conformance," McConnell explained to a landlord on a recent Wednesday. "That's in the law. And what the city's doing is now making sure that all the landlords have that certificate of conformance."
What he's describing is a new effort by the city of Central Falls to enforce part of Rhode Island's housing code.
Unenforced inspection requirement leaves kids at risk
The Lead Hazard Mitigation Act requires owners of pre-1978 buildings to get their rental units inspected regularly, and receive a certificate showing that the property is safe. That's the year lead was banned from paint, and homes built before that date likely have lead on the walls, window sills and door frames. The idea is to prevent a child from being exposed to lead at home, because lead poisoning can cause life-long brain damage.
Enforcement has been scatter-shot. Policy experts with HousingWorks RI, estimate that less than 10 percent of homes built before 1980 have the required certificate.
"It's depressing, but it rings true and I'm not going to sugarcoat it," said Laura Brion, director of Childhood Lead Action Project, a nonprofit aiming to eliminate lead poisoning in Rhode Island.
"A child living in a house without a certificate– we don't know if they're getting poisoned right this second. And we deserve to know. They deserve protection."
For years her organization has been working with community members, including parents whose children were poisoned by lead, to push for more proactive enforcement.
Of the more than 6,100 homes in Central Falls that were built before 1980, fewer than 1,100 have a certificate showing that lead has been removed or contained, according to state health department records. And Central Falls has some of the highest lead poisoning rates in the state.
Recently, the sense of urgency has only grown. During the first year of the coronavirus pandemic, the number of lead poisoning cases went up by more than 20 percent, even though fewer children were tested.
"Because we are in a pandemic, a lot of kids did not get the care, the primary care, that they needed," said Beata Nelken, a pediatrician who's worked in the area for two decades and last year opened a clinic across the street from City Hall. "If they did, it was by telemedicine, in which case they weren't in any offices or labs to do the testing."
"But we know that our housing is old," she added. "The kids, unfortunately, are the canary in the coal mine that we use to gauge how bad our conditions are. We know they're bad."
Nelken said she treats many kids who've been poisoned by lead and are living with its effects, including learning disabilities and developmental delays. Even before the pandemic, with many families undocumented and uninsured, she estimates that fewer than half of kids in Central Falls were tested for lead poisoning.
"It's been painfully obvious that what we really need is a comprehensive plan to bring all the rental properties into compliance with housing code, including the requirement for a lead safety certificate, so that the requirement for lead certificate isn't just this thing on paper, gathering dust, it actually means something and protects all the kids who deserve it," Laura Brion said.
The state attorney general this fall announced his office would bring legal action against landlords who failed to fix lead hazards in properties where a child had been poisoned. But enforcement of the state housing code is up to cities and towns.
When the certificate requirement is enforced, it makes a real difference. In 2011, Providence started checking for a lead certificate when enforcing other housing code violations. The following year, cases of lead poisoning in the city fell by almost a quarter.
Pawtucket and Woonsocket have similar strategies, checking for a lead certificate when responding to other complaints. But this often leaves it up to tenants to file a complaint against their landlord, something families already struggling with rising rent and housing instability are unlikely to do.
One city aims to get a certificate for every unit
What Central Falls is doing goes a step further. Using a federal grant, the city hired a full time housing inspector, and created a new position in the law department dedicated to lead.
The health department identified 964 properties in the city that should have a lead certificate, but don't. And city staffers are combing through that list and cross referencing it with city records. They're taking a whole-of-government approach to flagging properties, as part of Mayor Maria Rivera's larger focus on improving housing in the city.
"So if the planning department has a home repair program, we now say to the applicant, 'Do you have a lead certificate?' Where before, we never used to ask those questions, now it's on every question we ask anyone who comes to any department in the city," City Solicitor Matt Jerzyk said. "So we're catching people, not just off the Department of Health list, but in every different process in the city as well."
They use the list to send out notices of violation, letting property owners know they need a lead inspection and certificate, and eventually issuing summons to court.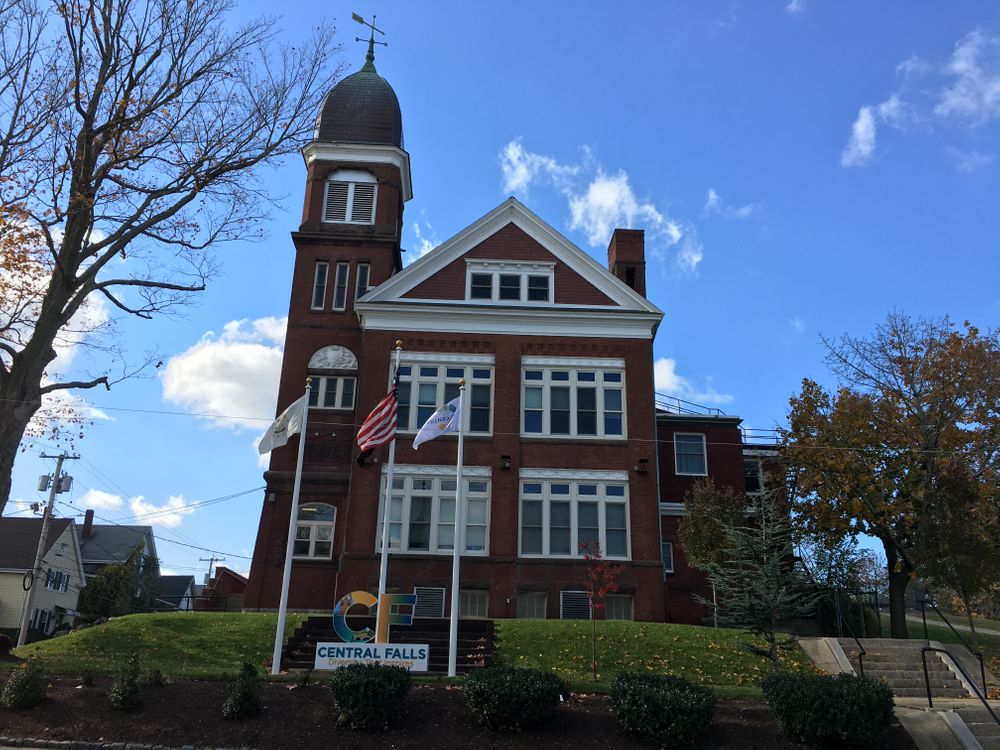 The city is also working with the health department and community groups on outreach. And each month during housing court, a representative from RI Housing is in the building to walk landlords through an application for a forgivable loan program to pay for renovations.
"A $500 fine is not gonna prevent a child from being poisoned," Jerzyk said. "And that's why abatement is central to this mission. If we have to fine a landowner, we certainly will. But our number one goal is to get the lead out of these properties or contain it because we know that's the most important thing."
Significant gaps in the system remain. Owner-occupied buildings of three units or fewer are exempt from the requirement. And there are limits on the funding to pay for remediation. Landlords appearing in court said they were having trouble getting aid because there are no kids living in their building, their tenants won't supply financial documents, or they fall outside the income limit.
In housing court on a recent Wednesday, Omar Benitez was up first on the lead docket.
"I don't understand. I don't have any complaints in the interior. Nobody has complained about the interior of my house," he said, standing in front of the judge.
"So the question," Benitez continued, "is this a new law that's coming out for everybody in Rhode Island?"
"Yeah, no," Judge McConnell told him. "Honestly, it's a law that's been on the books probably 15 to 20 years. And it really depends on who's going to enforce it."
Benitez lives on the first floor of his building, and rents out the other three units. He said in 16 years of owning his building he never knew he needed a lead certificate.
He was cited for peeling paint on the exterior. His home was built before 1978, which means the paint likely contains lead, so the court ordered him to repaint it. He did the work himself, between shifts as an Uber driver.
"I'm kind of handicapped, you know. I walk with a cane and I use a brace to walk," Benitez said. "So it was very, very frustrating for me and difficult."
He spent a couple thousand dollars on scaffolding and supplies, and worked his way around the building. He says he applied for a forgivable loan program, but didn't qualify.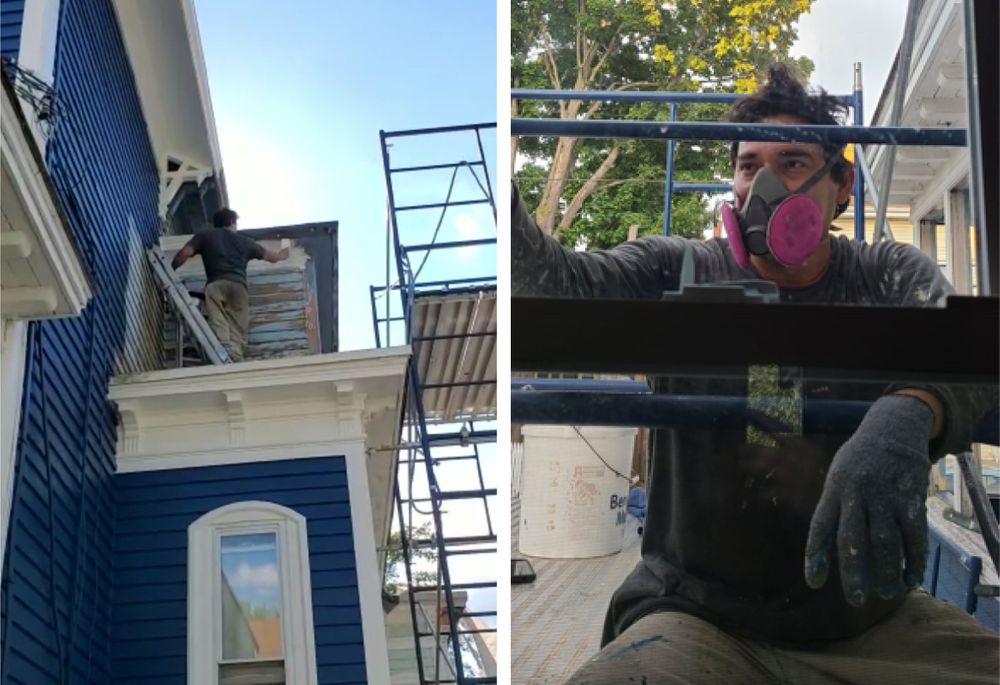 He's willing to get his units inspected and fix up any hazards. But he wishes the process and requirements were more transparent.
"This is a journey for me," Benitez said. "It's been almost two years going through that court. And every time I show up, they come up with something different: now you got to do this, now you got to do the base of the house – you know, the foundation around – now you got to paint the halls, the stairs."
Representatives of the city say outreach to landlords is a top priority. And they too want a more systematic approach.
Tyler Romero, the law department's point-person on lead envisions breaking the city up into a grid "where you look at this square and look at every property, and then get that taken care of, and then move to the next square."
"The best part I think about this is that it's doable," he said. "You're not asking, like, New York City. [Central Falls] is like 1.2 square miles. We can do this."
They're starting to make headway. Romero says the city has so far gotten lead certificates from 78 units.
"Every time we receive those copies, you know, we put it in and we mark it down, and we do a little celebration -- like, 'Yes, we did it.'"
Two or three units at a time, he's chipping away at the list.
--
Resources:
--
Reporter Sofie Rudin can be reached at srudin@thepublicsradio.org.