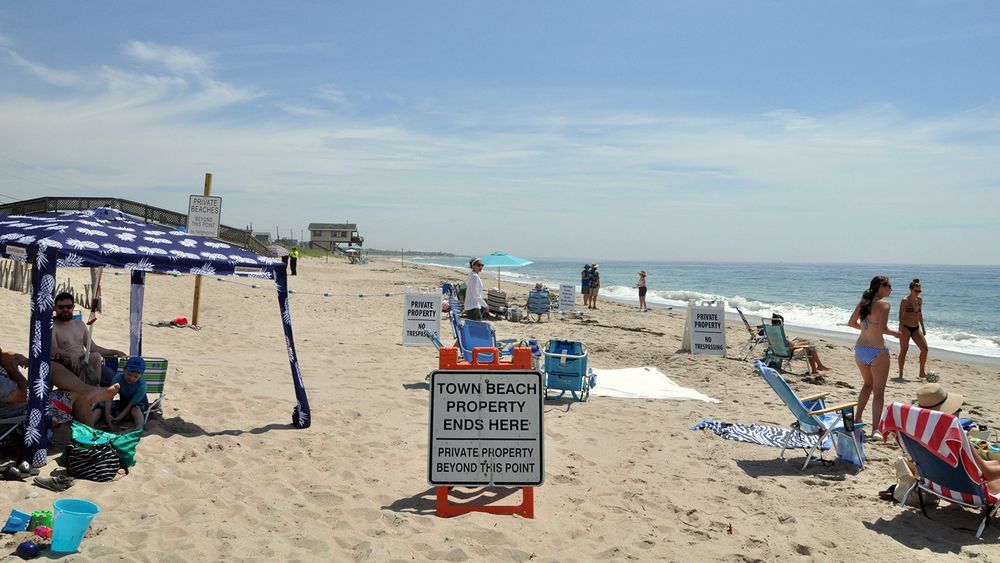 Under the Rhode Island Constitution, the public has the right to use the whole shoreline. But it does not specify where public rights end and private property restrictions begin.
The proposed legislation specifies that a person is exempt from prosecution or penalty while on sandy or rocky land within 10 feet of the most recent high tide line.
"We're the Ocean State," said Rep. Terri Cortvriend (D-Portsmouth), one of the nine House members who introduced the bill Feb. 10. "If it's in our Constitution, it just makes total sense to me. It just seems like the right thing."
By establishing a protected area beyond the high tide line, the newly introduced legislation could settle ongoing disputes between property owners and people exercising their rights to the shore.
"It should make it very easy for a layman, on the beach, to determine where that line is," Cortvriend said.
She stressed the bill only relates to privileges once someone is on the shore and does not address concerns about access to rights of way leading to the water.
The proposed legislation already has supporters among advocates for shoreline access.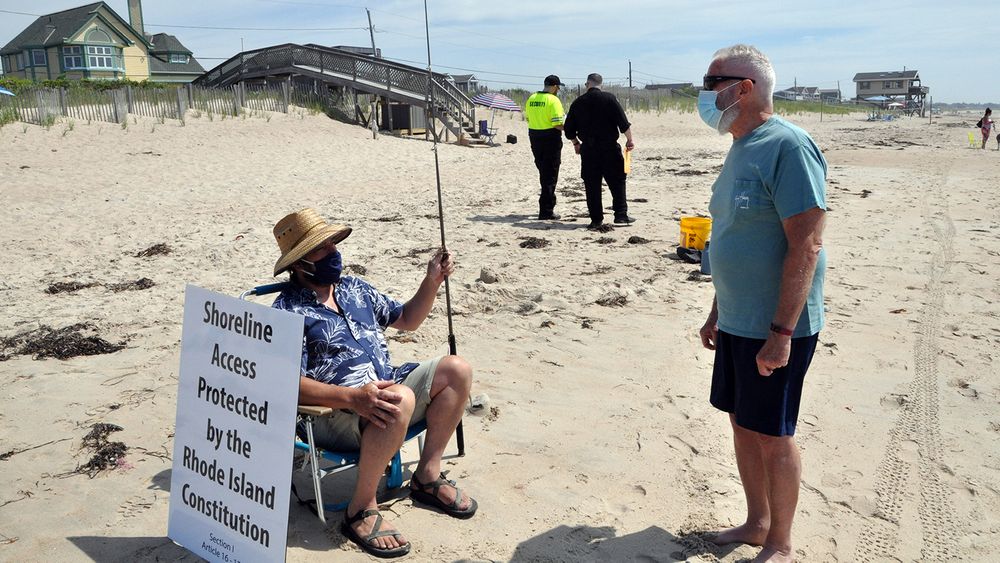 Charlestown resident Scott Keeley, who was arrested for trespassing on the beach in South Kingstown in 2019, said he plans to testify in support of the bill if it comes to the House floor.
"This is the state coming out and saying, 'The people of Rhode Island are allowed access to the shoreline,'" Keeley said, adding that his experience two years ago, in which charges were later dropped, "would have gone differently if this [proposed legislation] had been in place."
"I don't think the police officer would have even shown up," he said.
The legislation was previously introduced in 2020 but never received a hearing. Cortvriend said she expects the proposal will "bring out more people" this year because of a renewed focus on issues of shoreline access.
Introduction of the bill comes after months of activism by advocates who were galvanized last summer by local restrictions and actions taken by private property owners they say used the COVID-19 pandemic as a pretext for blocking access and making the shoreline more exclusive.
Advocates hope introduction of the bill, which has been referred to the House Judiciary Committee, will also help them identify politicians who are and aren't willing to support shoreline rights.
Shoreline access advocacy and the push for new legislation has also extended beyond Rhode Island borders.
In Connecticut, a bill proposed earlier this month would prohibit municipalities from limiting beach access based on town residency, establishing an access fee that "disparately impacts" certain visitors based on residency, and charging more for parking than the state requires at its public beaches.
Alex Nunes can be reached at anunes@thepublicsradio.org.