His official announcement video was posted online Tuesday morning.
"I wanted to let the people of the state of Vermont know about this first," Sanders told Vermont Public Radio's Bob Kinzel. "And what I promise to do is, as I go around the country, is to take the values that all of us in Vermont are proud of — a belief in justice, in community, in grassroots politics, in town meetings — that's what I'm going to carry all over this country."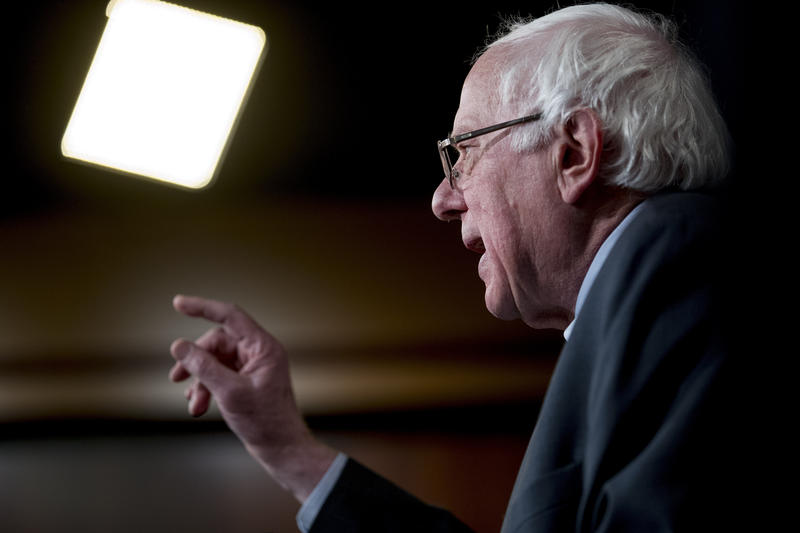 Sanders said he is running to oppose President Donald Trump, and to enact many of the progressive ideas — including universal health care coverage, a $15 minimum wage and reducing student debt — that he championed in 2016.
"I think the current occupant of the White House is an embarrassment to our country," Sanders said. "I think he is a pathological liar... I also think he is a racist, a sexist, a homophobe, a xenophobe, somebody who is gaining cheap political points by trying to pick on minorities, often undocumented immigrants."
Sanders said his campaign hopes to enlist one million people in a "grassroots movement of people prepared to stand up and fight."
Sanders acknowledged he will encounter a "very different campaign," than in 2016, when he emerged as the sole serious challenger to former Secretary of State Hillary Clinton and won 23 primaries and caucuses.
A diverse Democratic field includes more than a dozen candidates who have either formally declared or expressed serious interest. The challengers include five of Sanders' colleagues in the U.S. Senate — Cory Booker, Kirsten Gillibrand, Kamala Harris, Amy Klobuchar and Elizabeth Warren.
When asked by VPR's Bob Kinzel about concerns that he no longer best represents "the face of the new Democratic Party," Sanders, 77, said:
"We have got to look at candidates, you know, not by the color of their skin, not by their sexual orientation or their gender and not by their age," Sanders said. "I mean, I think we have got to try to move us toward a non-discriminatory society which looks at people based on their abilities, based on what they stand for."
Sanders also touted his health and "energy level."

This report comes from the New England News Collaborative: Eight public media companies, including The Public's Radio, coming together to tell the story of a changing region, with support from the Corporation for Public Broadcasting.